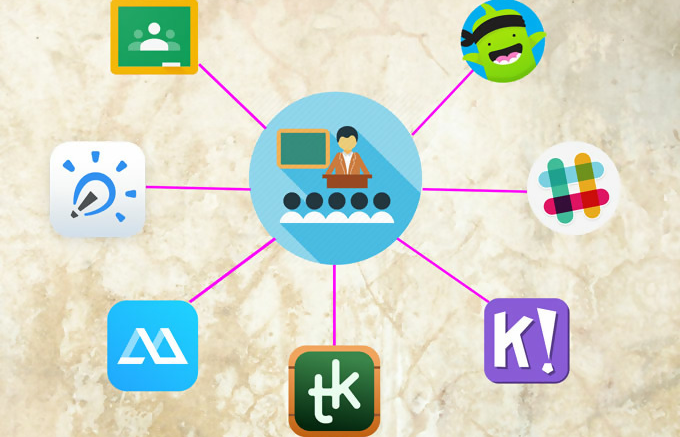 Technological advancement has given a boost to almost every aspect of life and the education sector is not an exception. In the recent past, a lot of educational applications have been developed for both Android and iPhone users.  Students who are willing to apply for Writing Jobscan now do so at the click of a button through their mobile phones. Most of these apps especially on android are free of charge. Even those that have a price attached to them are worth every penny that one uses. For those with android gadgets, the apps are found on Play Store while for the iPhone users App Store is ready for you. Below are the seven best educational apps:
Photomath
This app is available to both iPhone and Android phone users. Students can use it to solve their algebraic equations for their homework. It is important to note that this application is not meant to make students lazy but rather to help them in understanding. It breaks down complex equations to simpler portions that are easy to digest. This way, the student is able to get the logic behind the problems and not just rushing to complete the assignments.
This another great educational app that has been helping students to navigate through their studies. By downloading it from either the App Store or Play Store, one is able to study several subjects. There are fundamental topics available for subjects like mathematics, history, and sciences among many others. Students are able to grasp different concepts both basic and complex by the help of this app. It gives students a chance to learn at their pace without feeling intimidated.
This educational app was developed to help students in beating their deadlines. There are those who rarely submit an assignment on time mostly because they lack a proper plan. This will help such students to plan out their days and have a manageable schedule.
Even though many people only use YouTube for entertainment, there is a lot that students can benefit from. There are a lot of educative materials on YouTube which one can use to understand concepts better. All they need is a smart gadget and a good internet connection.
Another one of the great applications which offer students a chance to interact with online and offline tutors. By so doing, one is able to gain a better understanding of complex subjects. It also avails quizzes and assignments to allow for practice and self-evaluation. This application is available both on the Play Store and App Store.
Both iPhone and Android users can access this educational app. It is best applicable for students who are preparing for a test. This app avails relevant content for revision according to individual searches.  One can also access their progress using the scores presented by other learning institutions.
This is a Chemistry app that helps students to understand chemicals better. After the teacher goes through the same in class, one is able to revise at their own convenient time and even gain a better understanding. The availability of relevant videos and podcasts makes this app even a better learning partner. This app can be combined with others that provide quizzes so that one is able to access their understanding of chemicals.
Final Recommendation
There are countless educational apps available on both the Play Store and App Store. The only effort that one needs to make is choosing what they really need to achieve their specific goals. The above-mentioned applications are a great starting point for anyone who wishes to boost their academic progress.