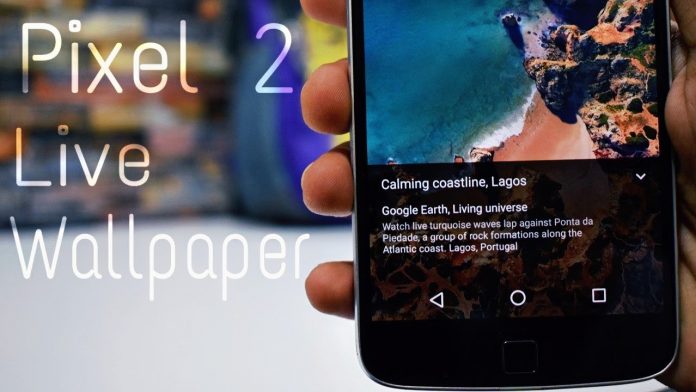 All set to hit the stores on October 19, the Google Pixel 2 is Google's latest flagship smartphone. The company launched the phone with some exclusive and stunning live wallpaper. These wallpapers are just meant for the Pixel 2 and Pixel 2 XL version and the giant search engine hasn't even expanded the support to its own stock android devices.
The android community over the web is an ever expanding one. Exclusive isn't a word that refrains them for attaining any new addition to a gadget to be made available to other android users. Just within a few days of its launch, the Pixel 2 live wallpapers have been made available to most of the android devices, all thanks to an India based developer who goes by the name "Pranav Pandey". Pranav successfully cracked the exclusive tagged wallpapers and made them available to phones running on Android Marshmallow+ and above.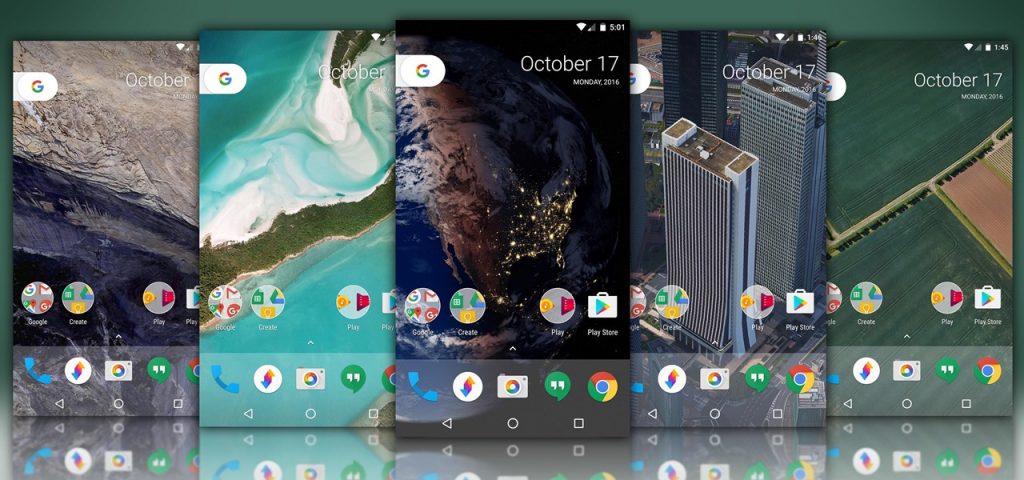 If you are looking forward to get the exclusive feel of new pixel wallpapers 2017 in your own android phone, here is how you can do the same.
Steps to install the new google pixel 2 live wallpapers:
1- Install Google wallpaper: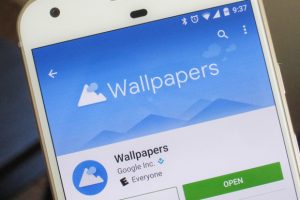 To be able to use wallpapers from pixel live 2, you must first ensure that your phone has Google's wallpaper app installed. For stock android users, this app comes pre-loaded in the handset. If your phone does not have the app, type in Google wallpaper in the Playstore. You will find a blue and white logo with mountains and a little cloud. Click on this logon and select the install option.
2- APK mirror file:

Proceeding further, the next step is to download the Pixel wallpapers 2017 port 8.0.0 PP-6.0 + arm64 beta file from the APK Mirror. This file contains all the Pixel 2 live wallpapers loaded inside it. After being done with the download part, install the same app in your android device. You will be asked to make some minor changes in your phone's security while installing the file. To be able to use the wallpapers, you need to allow your phone to make these changes and allow installation of application from an unknown source.
3- Set the wallpaper to your smartphone:
Now after you are done with installing the file, all you have to do is long press in an empty space of your home screen. You will get the option for wallpaper. Now scroll below in the list to find the "Live wallpapers" section and select your preferred wallpaper from the list of collection.
That's it you can now enjoy the amazing and yeah exclusive wallpapers on your android phone.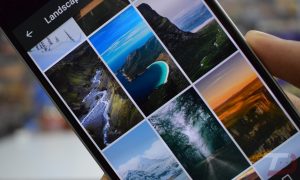 The wallpapers have been separated to three different categories which include Keep Looking, Underwater and Rainy Day. Keep Looking section has a total of nine colorful wallpapers that include scenes of spilled coffee cups, room packed with cubes, soccer pitch, and many more. The underwater category has around 34 beautiful wallpapers that depict of Coral and Marine life. Rainy day comes as the default wallpaper as seen in the Pixel advertising.
One thing that makes these live wallpapers stand out from the rest is smooth animation with a life-like stunning look. Some of these wallpapers are useful; say for example the earth one which has a live view of the clouds being formed which has been extracted from actual Google Earth data. Similarly, the Google pixel 2 wallpapers of the beach and other natural beauty of earth adds up to the beauty of your android based phone. The app provided by Pranav is a beta release and is being tested for bugs and other glitches which mean a smooth functioning isn't expected but it works fine on high end phones.
The wallpaper is designed to operate on versions of Android 6.0 Marshmallow or above to function smoothly and also requires a phone with good configuration to avoid lagging. A smooth performance on phones with Snapdragon 4xx or 6xx cannot be expected.