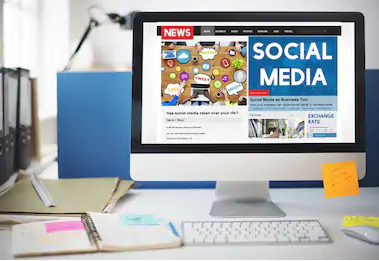 Social media campaign is defined as a planned social media advertising strategies that are intended to push your brand even more. It does this through creating awareness, defining social media goals otherwise known as key performance indicators, and also, the social media user interaction.  This calls for focus, analysis and targeting when compared to generic social media marketing strategies.
According to a study, upwards of 78% of all businesses have dedicated teams that manage their social media platforms. This is over 9% increase 5 years ago. This demonstrates that businesses have finally acknowledged the power that social media has in attracting and engaging customers. The bad news however according to the same research is that up to 83% have recorded a bad experience with this kind of marketing, due to a number of factors, but primarily the nature and type of content displayed by anincompetent social media marketing team.
Therefore it is about time that businesses not only invest in acquiring an able marketing team but also hiring those with the right skills of writing topnotch web content and following it up with awesome visual content. Here you will be introduced to some of the best free tools that social media marketing can adapt when creating high-end visual content for the business's social media campaign.
Fotor's Logo Maker
This is a renowned editing platform which provides its user with the best and most powerful and attractive designing experience. Its designing suite has a wide array of preset templates and images too. This free program lets you create and add your own photos too. It is the best for photo editing, photo effects, and portrait retouching. It comes with a wide array of image shapes, photo stickers, a multitude of fonts, and designing tools. You will get any tools you need all under one roof, logo maker.
Youtube Thumbnail
YouTube thumbnail from Fotor enables you to create impressive thumbnail images, capable of drawing your target audience to click on your awesome social media videos. YouTube Thumbnail is the handiest tool for making cutting edge thumbnails. In turn, it will make you grow your channel, increasing the number of viewers and subscribers. Every marketer's dream is to create killer thumbnails and therefore YouTube thumbnail from Fotor is what should be atop your visual content tools list.
Online Photo Editor
Critically acclaimed by the world's famous BBC, Lifehacker, and TUAW, Fotor's online photo editor is excellent for photo editing, HDR, beauty retouching, graphic designing, photo collage, and much more. The interface is user-friendly and the drop and drag feature makes it second digital image influencer and designer after Photoshop.
Conclusion
There are many more free tools to enhance your visual content for your social media campaign, but all the tools provided by Fotor clearly stands out. Using them will make your digital, visual content to have an edge over your competitors. Within no time, your visual content will gain more viewers, likes and bring you massive traffic, ensuring that you get your fair share of the cake trading online.