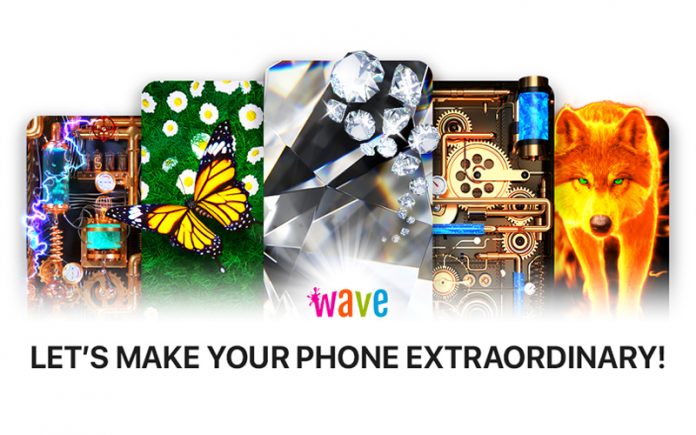 Finding these images doesn't have to be a difficult task. Via a Google search, you will certainly have access to dozens of them, but most will not be adapted to the screen format of your device. Therefore, wallpaper selection apps are a simple and practical alternative for anyone looking for amazing images or cool live wallpapers. Also, some apps offer a wallpaper maker feature which allows making fun animated backgrounds or 3D wallpapers from your own photos.
The list of options on Google Play is extensive, but we've selected the best ones here so you can get straight to the point. Check out the apps we've separated.
InstaWallpaper
It is a free service that allows you to create interesting montages using your best Instagram photos. Virtually every screen size is supported for creating your montages, and you don't need to download any program to create your phone wallpapers, let alone register with the service. You don't even need an Instagram account, just access the site and follow the steps:
Select the screen size (iPhone, iPad, personal computer, etc. There are more than 20 resolutions available);

Select the coolest photos from your Instagram (by username, category, or tags);

Choose a layout (small, medium, or large);

Apply the necessary spacing (none, small, medium, or large);

Click on "Preview" to preview how your wallpaper will look.
You can try all the options before completing the process and finalizing your HD wallpaper. When you're done, just download it to your chosen smartphone or gadget. Though, if you are into 3D wallpapers, this will not be the best option for you.
Wave Live Wallpapers
The best alternative on our list is Wave Live Wallpapers HD & 3D Wallpaper Maker. It's one of the top-rated apps on Google Play because, to be honest: here, the 3D wallpapers displayed are actually those that fit your device's screen size, without forcing the resolution. In other words, what you see is exactly what you will get after applying the animated background. Not to mention the cool touch and overlay effects you can add.
All moving wallpapers can be edited manually, which means you can adapt them to your liking in seconds with the Wave Wallpaper Maker.
Also, you can use this wallpaper creator to design your own in just a few steps working with your photos or the galleries'. Simply select a type of wallpaper you want to create (there's even a 3D background option) then choose a visual you like or go to Device.
Follow the steps and you're done with the Wallpaper Maker and now ready to share your background with the community or your friends.
Drop an eye on the Community tab, tap on #Popular if you're curious which are the most appreciated live wallpapers made by users. 
HD Wallpapers (Backgrounds)
With more than 12 thousand images registered in its database, this app has organization as its main characteristic. The images are arranged in 25 categories, which makes localization simpler. Contents are displayed giving priority to the screen size of your device.
An app's feature that is worth mentioning is the system for automatic wallpaper switching and animated wallpaper options. You can create a list of favorite images to access them quickly and it is also possible to share the contents found on social networks.
4K Wallpapers – HD & QHD Backgrounds
High-resolution images. This is the main focus of 4K Wallpapers which, despite its name, also provides animated backgrounds with lower resolution. The interface is divided into four categories: recent, most requested, selected, and random. The lack of specific categories can be a negative point for those who already have what they want in mind. All database images are also available to users of the free version of the service. 
Hope you found this article useful if you are into phone personalization these days, whether you're looking for still backgrounds, live wallpapers 3D, or a live wallpaper maker.