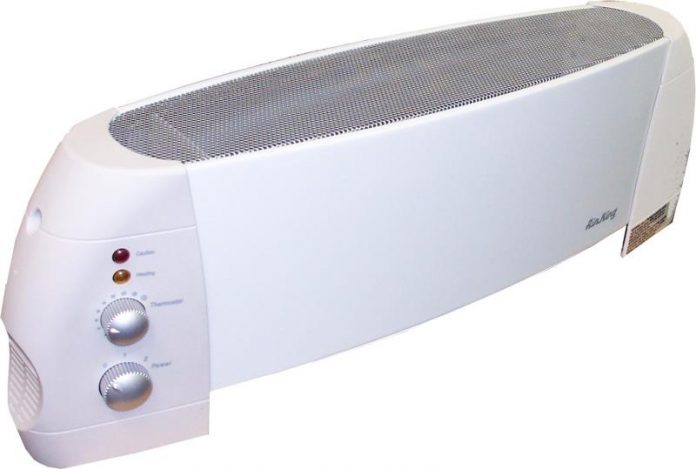 What are low profile air conditioners?
An air conditioner is a system or machine that is used to treat air within an enclosed area through a refrigeration cycle where warm air is expelled from the room and replaced with cool air.
A majority of people mostly use air conditioners during hot summers, since it is an affordable way of keeping house temperatures low. It is approximated that more than 75 percent of American homes have either an in-room air conditioner or window air conditioners and the numbers are likely to continue rising.
The main factors that explain the continued use of air conditioners is the realization that these appliances provide an affordable way of regulating humidity and heat levels during extreme weather conditions.
What are the Pros of using low profile air conditioners?
Using a low-profile air conditioner comes with many benefits to its users. Some of the benefits of low profile air conditioners are:
Affordability: When purchasing any home appliance, cost becomes a major consideration. The prices of air conditioners vary significantly depending on their models and capabilities. A small air conditioner can go for as little as $100 while a bigger air conditioner can cost up to $700. Small air conditioners are only ideal for room conditioning while whole house air-conditioning systems provide air conditioning to the whole home. Here you can find some low profile air conditioners reviewed.
It allows for excellent energy efficiency: Sustainability has become the main consideration for present and future technologies with developers working tirelessly to minimize the negative effects of their products on the environment. Technologies that promote energy conservation are a key ingredient in sustainable development and using a low-profile air conditioner is likely to help in conserving energy. This is because the low-profile air conditioners are highly efficient.

• They are light and easy to install: When you compare low profile air conditioners with the conventional air conditioning systems, you will find out that they are significantly lighter and easier to install. The user friendliness of an equipment ensures its maximum utilization. Most of the low-profile air conditioners are light making them easy to move. They also come with a user guide that makes their installation easy.

• They are compact and highly portable: When it comes to small air conditioning appliances, their portability is important for different room conditioning. Most of the low-profile air conditioners are easy to carry, allowing you to move them across different rooms depending on your individual needs. Most low-profile conditioners are small appliances that are not as rigid as the larger air conditioning systems. As a result, they allow for easy relocation depending on individual needs.

• It allows for conservation of room space: Conservation of room space at home or in your office is important and if you use huge air conditioning systems, they can waste too much space. Most of the low-profile air conditioning systems are slightly smaller appliances that will ensure you conserve your home or office space.

• Efficiency and convenience: The traditional air conditioners had simple controls of high and low settings but with enhanced technology, more complex air conditioning systems have flooded the market. Modern air conditioning systems feature inbuilt digital controls that allow for smart control of the systems remotely. This enhances efficiency in energy consumption in addition to providing highly dependable services.

• Availability: The availability of an air conditioner brand should determine whether you should purchase it. When you go for a brand that is easily available in the local stores, it becomes easy to find professional repair services in case the system breaks down. Some sellers will even provide aftersales services.

What are the Cons of using low profile air conditioners?
Although low profile air conditioners come with many benefits, they also have their own limitations. Some of these limitations are:

• Some conditioners might require professional installation: You may need to seek a professional technician's services in installing your low-profile air conditioner. This will translate to extra costs incurred.

• Some of the low-profile air conditioners have limited capabilities. Since most of the low-profile air conditioning systems are limited in terms of their features, the air conditioning quality you are likely to get from them is limited (https://www.walmart.com/c/kp/low-profile-air-conditioners).

• Some of the low profile air conditioners might be noisy. Although the conditioners are affordable and easy to install, some of them are noisy and might be a source of discomfort in your home. To prevent your conditioners from being too noisy, it is important to seek professional installation services and use customer reviews to make a decision on which product is appropriate.

The installation of an air conditioning system in a home is a decision that every homeowner should make as it will make his or her home habitable during hot summers. A low-profile air conditioner is a good option for homeowners who aspire to install affordable air conditioning systems in their houses. Some of the factors one should consider when purchasing a low-profile air conditioner include its cost, the size of his or her home, and the climatic conditions that define his or her home area.