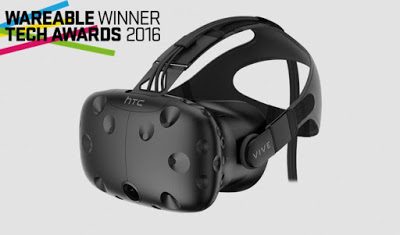 Viewing virtual footage in the form of movies or video games always remains in progressive form. People want a new experience for watching their favorite movies, songs, tv shows or video games. This is the reason behind the invention of LCD, HD, Ultra HD and 3D screens. Now this is the era of portable gadgets and people want an efficient device that can provide a great watching experience without carrying big screens with them. It has become possible by the entrance of virtual reality or you can say VR headsets. These headsets are capable enough to make you feel like watching a movie as sitting in a multiplex.
Firstly google had introduced a basic but powerful device called google cardboard. It provides a simulated environment that surrounds the user and makes them feel as in front of a big high definition screen. To get the experience of this amazing feature, just mount your smartphone with any of the VR headsets available in the market and fix it in front of your eyes. There are many headsets of different brands available in the market who claims excellent viewing experience but all are not reliable. To inform you about the best VR headsets, we are providing a list of devices.
The best VR headsets for Smartphones available in the market are:-
1) Google Daydream View VR
Google is the introducer of virtual reality box concept for smartphones which has set a new milestone in the field if VR headsets of the modern generation. The all new day dreaming view can be considered among the best quality of virtual reality devices. It is very lightweight and furnished with soft fabric layer that has made it most comfortable in its category. To provide the best quality of view, it is compatible with day dream ready phones only. These are some high-end smartphones that have smooth graphics and high fidelity sensors. The small yet powerful controller of Google daydream lets you interact with the virtual world as you are living in reality.
2) NOON VR – Virtual Reality Headset (NVRG-01)
While talking about the most expensive and high spec VR headset in a market then the NVRG-01 cannot be ignored. This Chinese manufactured product provides you high resolution viewing experience with vivid colours and contrast. You can utilize it's all features with the help of a remote control and app. It can be used with all android smartphones having 4.7 inches or above display.
3) Samsung Gear VR
Samsung is a well-known electronics manufacturing company which is highly specialized in manufacturing of smartphones. This the reason of their entrance in VR headsets market to avail a better viewing experience to the users. It is basically designed to work perfectly with flagship mobile phones of Samsung. All the high-end smartphones of Samsung come with AMOLED display which automatically enhances the crisp of watching videos or reading a text.
4) Merge VR goggles
If you are searching for a powerful and durable virtual reality headset then this one is surely mad for you. It is compatible with both android and IOS smartphones so there is no issue of compatibility with this gadget. The durable material of this device has passed bumps and drop test so don't worry about its extensive care and safety. The adjustable lenses of VR goggles are designed to fit your eyes with most comfortable distance. It is very easy to clean and can be used by every human above 10 years age.
5) Procus Pro VR Headset with InBuilt Headphones
With this headset, you will get something more than a standard level of virtual reality boxes. This is an affordable device which is equipped with inbuilt headphones, volume controller and-and touch button for controls. The PMAA grade superb lenses provide a wide and clear picture. A head support cushion and soft foam leather cushioning on eyes area have made it very comfortable for regular use. It provides a wide angle of 120 degrees for viewing the videos with great pixels quality. The multi-layer thermolysis design has made it an ideal device which can be continuously used without any heating issue.
6) Homido V2 VR headset
With the help of V2 headset of homido, you can get a wide range of features regarding your viewing experience. It has the options of settings adjustment for farsightedness and nearsightedness so feel free to adjust it according to your sight. It supports both IOS and android operating system based smartphones with a screen resolution of 4.5 to 6 inches. This French company is providing a good quality of lenses capable of delivering wide angle view with minimum blur.
7) IncrediSonic Vue Series VR headset
If you searching for a universally compatible VR headset with great quality of material used then simply switch to the VUE series of inc Redi sonic. It can turn any of your 4 to 6 inches smartphones into a 3-dimensional video watching device. Vue comes with a powerful remote control which is only compatible with the android platform but both ios and android based smartphones can be mounted in it.