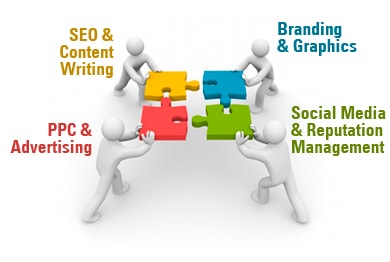 Business owners are now able to overcome distance barriers with internet marketing. Yes, the internet has made it possible for business owners to reach more potential customers and target the right audience. There is simply no need to set up local stores throughout the country in order to sell their products and services. With the internet, they can now expand their market without having to build distributor networks or spend a large sum of the budget.
The fact that customers have now embraced online shopping also adds to the charm of this particular type of marketing. The global profit from online sales reached 2.5-trillion U.S. dollars last year and is projected to increase. With this ever-expanding consumer base, it's no wonder that business owners start considering making internet one of their marketing strategies. The following is a list of advantages that businesses on Pinterest for SEO Services may reap simply by adopting online marketing approach.
Internet marketing is incredibly inexpensive
Marketing products through the internet are undoubtedly much more affordable than through a physical retail outlet. This is largely due to the fact that recurring cost of rental and property maintenance has no place in online marketing. There is no need for display windows, shelves, and many more. Business owners only need to stock up when needed as according to the demands. No need to hoard products for the sake of anticipating demands.
Convenient store hours
Unlike traditional marketing, business owners using online marketing do not have to worry about overtime payments. Online marketing gives you the freedom to have your online store running 24-hours a day, every day of the week. Your customers are also given similar freedom of shopping whenever they feel like it, and having it delivered to their door. This sort of convenience is indeed the reason why customers nowadays opt for online shopping. So why not take advantage of it?
Customized advertising approach
Traditional marketing requires you to design continuous campaign in the hope of being seen by potential customers. Internet marketing does not. When it comes to advertisement and campaign, every single thing is completely in your control. As opposed to crafting advertisements and hoping someone would catch on, business owners are able to craft targeted offers and direct them to the right audience. This is easily done by profiling their customers' buying history and personal preferences.
Engaging and building relationships with customers
It may not be difficult for businesses to attract customers. It may also not be difficult for them to talk them into purchasing products. However, when it comes customer retention, businesses may face a myriad of challenges along the way. In order to be able to retain customer levels, businesses must first build a genuine relationship with their customers. This is where it gets tricky.
To properly do this, business owners may start as early as after they have made the first purchase. Maintain the relationship by providing a personal touch such as a follow-up email confirming the transaction. Once the transaction has been completed, an email thanking them for purchasing products is in order. Last but not least, send them a personalized email containing offers that have been crafted to fit their needs and interests. With internet marketing, you too can succeed.