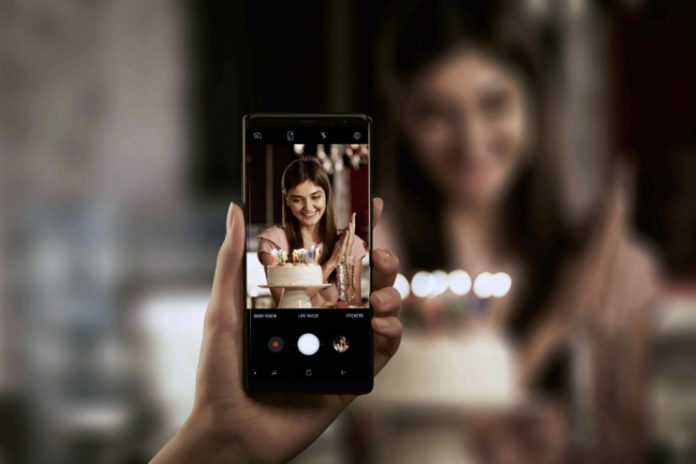 Samsung has always kept a tradition to release a Galaxy Note variant for every flagship model it releases. Not long after the release of its Galaxy S8 and S8 plus, Samsung announces the release of their Note counterpart. Samsung Galaxy Note 8 has become available for purchase since 23 August 2017, the date Samsung unveiled it. Basically, just like its predecessors, Galaxy Note 8 is designed to serve artists, students and note takers. The stylus is simply a handy tool to write and to paint and the larger screen of the phablet gives more space to do such tasks. The features that this phablet offers can be attractive for some people, but can also be unappealing for others. You love this phablet because its features simply match your needs, and if you hate it, that's not because the features are poor, but because they simply don't match your style. Let's take a look at some distinguishing features that this phablet offers.
Design
As mentioned above, Galaxy Note 8 is bigger than both S8 and S8 plus. For comparison, the screen diameter of Galaxy Note 8 measures at 6.3 inches whereas the screen diameter of S8 and S8 plus measures at 5.8 inches and 6.2 inches respectively. All three models feature today's highest resolution available for smartphones, a Quad HD+ at 2960 x 1440 pixels. Due to Note 8's larger scree, we can safely conclude that the Note 8's screen has lower pixel density on screen. Despite Note 8's relatively wide body, it is still categorized as a petite and slim phone that you can carry in your pocket or purse with no problem. So, size least likely becomes a definite reason for you to either love or hate this phone.
Another slight difference in terms of form factor between Note 8 and the other two phones is their design. Although all of the three phones sport edgeless screen and round corners, Note 8 appears slightly boxier with corners that are less curvy than those of both S8 and S8 plus, which appear identical despite S8 plus's larger size. Again, this slight difference should not be a deal breaker as the three phones appear gorgeous with their perfect design.
Hardware
Just like S8 and S8 plus, Note 8 also features 64 GB of internal storage and Snapdragon 835 processor that is considered the most powerful today but is also economical in battery use, so in terms of power, the three phones are relatively the same. We mention relativity here because Note 8 actually offers better performance with its 6 GB of RAM, compared with S8 and S8 plus's 4 GB of RAM. Therefore, you can expect Note 8 to be more powerful and better in handling multitasking, a feature that Android Nougat enhances with possibly to run multiple apps simultaneously.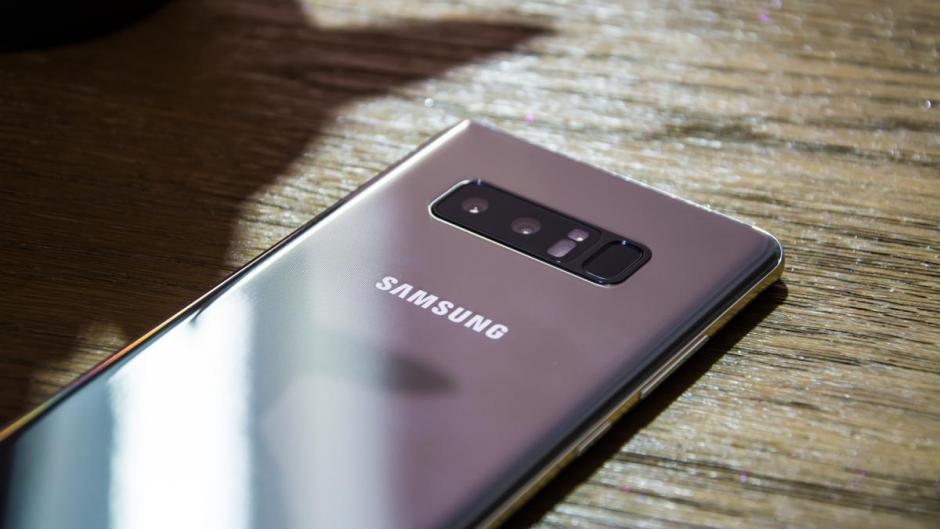 The back of the phone also shows slight difference between Note 8 and Samsung's newest flagship model. All models feature fingerprint sensor on their back, contrary to the previous rumor that the sensor would be on the screen, and 12-MP camera. Note 8 is special in this case as it features not only one camera like the one found in its S8 and S8 plus counterparts, but two. Note 8's camera also features 2X optical zoom not found in the flagship models.
For dual-sim users who are used to using Samsung dual sim simple mobile devices, the Duos variant of Note 8 is also available.
Hardware-wise, Galaxy Note 8 is surprisingly superior to the flagship models. Plus, it also includes the versatile S pen that is great not only for its excellent pressure level, but also for its usefulness for writing, drawing and even making animated GIF.
Price
For many people, price determines everything. A feature-laden device is great and worth-purchasing as long as it is reasonably priced. Galaxy Note 8 is undoubtedly a feature-laden device that is more powerful and versatile than the flagship models; however, its price might make you rethink your decision to buy this phablet. While the S8 and S8 plus can be purchased with price as low as $725 and $825 respectively, the price of a Galaxy Note 8 unit nearly touches the $1.000 ceiling at $930. It is unusual for a phone to be marketed with price that high. The unusually expensive price for this phablet may discourage you from buying it and encourage you to buy S8 or S8 plus. We expect that the next Samsung Galaxy Note model will not be as expensive as the current one.