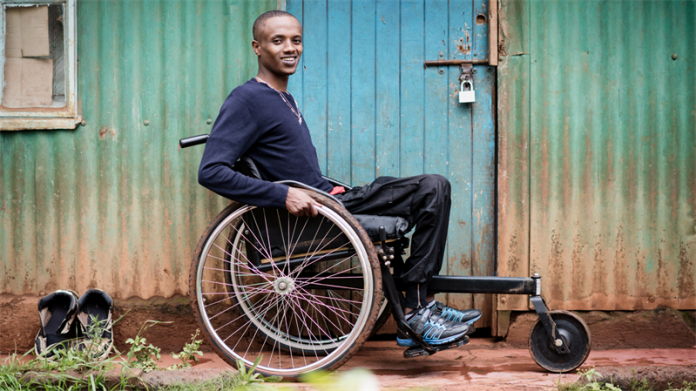 We see a lot of advancements in technology from folding smartphones to 3D holograms, but as lifechanging as these technologies may be, they still pale in comparison to the changes being made in wheelchairs.
The gift of mobility allows a person to take a "stroll" down the sidewalk or even go to the movie theater.
Power chairs have offered an exciting advancement in the industry since 1912, when a combustion engine was added to a "wheelchair" that looked more like a Roman chariot than a traditional wheelchair.
And now we're seeing major advancements in the field that are helping change the lives of the disabled.
1. Stair Climbing Wheelchairs
As a person who spent many years in a wheelchair, one thing that never seemed to get any easier was traversing stairs. Whether it's a small curb or a flight of stairs, it's almost impossible to traverse without risk of serious injury or the help of someone else.
And no matter the medical supplies offered, such as a stair climber or a ramp, nothing helps when you're outside of your own four walls.
Scewo is aiming to change that.
Offering a unique approach to stairs, this model wheelchair can go 10km/h, last for 25 km and deal with up to 10-degree slopes. But with the newly invested climber, a person can go up slopes that are 20 – 37 degrees, and climb up and down stairs.
With an app, the user is able to control their entire chair, tilt it back for more comfort, make it compact to fit in a car or even put down the track that will climb up and down stairs for the user.
2. Height Adjusting Wheelchairs
The world is not designed for a person that's been sitting all day. When you try to reach the counter in the kitchen or even get a drink from a soda fountain, the entire process can be difficult. You're simply not at the right angle or height for easy reaching.
Quickie is working to change all of that with a seat-elevating technology.
You'll be able to adjust the seat elevation up to 12" so that you have an easier time reaching objects or even talking to someone eye-to-eye.
Powered positioning makes it easier to adjust to life in a wheelchair and even reach the soda fountain or countertop at a restaurant with ease.
3. Small Advancements Making a Big Difference
Small advancements are also making a big difference for people that are wheelchair bound. We're seeing wheelchairs that have advanced drive controls, USB ports to charge handheld devices, and suspension upgrades to allow for an easier time when traversing rough terrain.
Bluetooth integration for controlling the wheelchair is also being seen, allowing a person more refinement and control when adjusting settings or changing positions in the wheelchair.
Cloud diagnostics and upgrading have been integrated into many of these wheelchairs, offering easy upgrading and servicing.
With all of these advancements, we're also seeing costs rise even for a basic motorized wheelchair. Some are in the $25,000, making it difficult for a person in a wheelchair to afford.