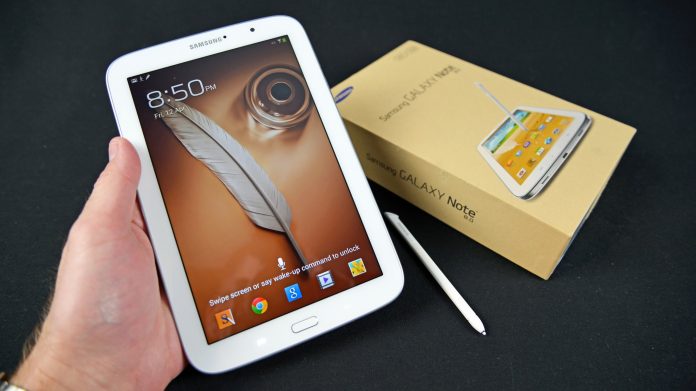 Recently, the giant company from South Korea, Samsung announces that Samsung Galaxy Note 8 will be released. Before starting to pre-order it, it is much better if you know this Smartphone more specifically including the pros and cons. Well, it is basically to avoid being disappointed after the product is already on your hands for sure. The appearance of this Smartphone indeed looks cool and sophisticated as it is fully covered by the full-metal materials. This series is indeed claimed to be much greater than the previous ones. If you follow the technology news well, you must know that Samsung Galaxy Note 7 has been pulled in from the market due to the technical error within the battery. Hopefully, the same embarrassing thing will never happened to this new generation. To know more about Samsung Galaxy Note 8 specifications, here explanation regarding benefits and lacks.
Samsung Galaxy Note 8 Pros
As it has been mentioned above, the full metal coverage tends to make the appearance look better. More than that, it improves the standard of safety as well. This Smartphone is supported by the screen of 5.7 inch Super AMOLED full HD. Then, the screen is also protected by Corning Gorilla Glass 5 that enables the Smartphone to be protected from any hit, collision, and scratch. In general, the look of Samsung Galaxy Note 8 is indeed clearer and more elegant. That's why; it is so cool just bringing it anywhere you go.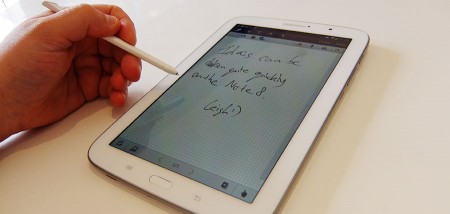 Of course, it is not the only thing to consider while buying a Smartphone. Something which is not less important is the camera. For the main camera, it provides the high resolution camera with 12 MP as well as the application of OIS feature, phase detection autofocus and dual LED flash to ease you in capturing images. Those features are more than just enough to produce incredible images and videos. Then, how is about the front camera? For you who are addicted in selfies, there is good news for you. Samsung Galaxy Note 8 is equipped by a front camera with resolution of 8 MP. It is more than enough for selfie for sure. Meanwhile, there is also another feature namely Dual Video Call, a great feature for video calling. It is due to the video resulted which is much clearer compared to the previous series from Samsung.
Talking about a Smartphone, it seems that the important thing is about how it enables you to connect well to the internet. For you who really use your Smartphone for surfing and browsing, you must be happy now. It is due to the connection network of 4G LTE. Yes, you can just enjoy much faster internet connection. The Samsung Galaxy Note 8 operation system is the version of 7.0 Nougat. This OS even enables you to download and install all the apps available in the Google Playstore. It is so interesting and incredible, isn't it?
Meanwhile, the multitasking activities including browsing can just run well due to the support from RAM Memory of 6/8 GB. For you who like collecting numerous files including pictures, videos, and others, the internal memory of 64/128 GB is more than enough. It is still added by the Micro SD of 256 GB.
Sure, there are still other amazing features that you can enjoy in Samsung Galaxy Note 8. One of them is the water and dust-proof feature that has been IP68 certified. It is really advantageous for sure if your activities require you to pass through the wet and dirty areas.
Meanwhile, there is a feature for safety including the fingerprint censor. It enables the users to prevent other people to open your Smartphone. In term of power, you can also enjoy short time for charging. The feature used for this benefit is namely Fast Charging.
Samsung Galaxy Note 8 Cons
Despite numerous benefits you can get by buying this Smartphone, it is still not perfect. So, what are the lacks of this Samsung Note series? First of all, it is due to the front camera that is not equipped by the LED flash. Although the result is still clear even in the dark, it seems lack of something without any flash feature. Meanwhile, the battery is also not removable.
Although many types of non-removable battery is indeed in a high quality, it is still so risky anyway. Of course, when the battery is damaged, you cannot only buy a new battery. You must change your phone anyway.
Based on the pros and cons explained above, it is still concluded that this note series from Samsung is still worth to have. So, are you interested in buying the Samsung Galaxy Note 8?