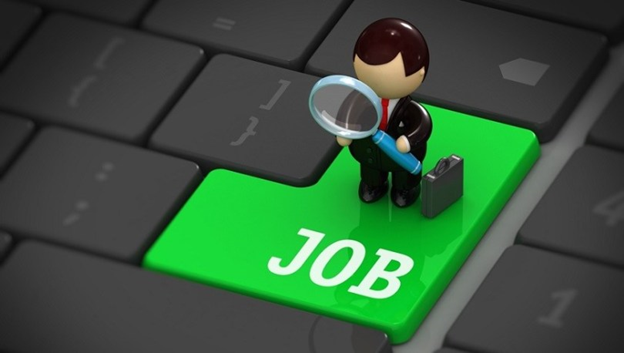 Finding job opportunities in today's digital age is easy, thanks to the many job search engine sites available online. Professionals can easily find job openings that suit them without printing CVs and traveling for miles, inquiring about vacancies. Job search websites are quick and easy ways for qualified professionals to get employment. The sites allow you to find a job opening based on your qualifications and location.
The Internet is very resourceful, and you get whatever you need if you know where to look. For instance, platforms like WritingJobz offer professional writers the opportunity to make money and develop their writing skills.
You can easily make your next career move when you work with the right job search websites. To increase your chances of landing the right job, use multiple job sites. Post your resume on different platforms and let the sites bring the jobs to your desk. Read on for a round-up of the top seven job search websites you should try out.
1.   LinkedIn
That is the most popular social platform for professionals. Additionally, that's a site that allows each member to create a professional profile that highlights their qualifications. In addition to that, you get to discover like-minded professionals who're in your field. Companies and organizations can easily reach out to you due to the site's connectivity.
The platform recommends job opportunities that suit you based on your professional profile. The platform also allows members to publish content to attract ideal job opportunities.
As a professional who's beginning their professional networking journey, you should have LinkedIn at the top of your list. The platform has a search feature that allows you to find different opportunities based on a variety of criteria. Job application becomes easy because your details are outlined already. All you need to do is click one button to send the application.
2.   Monster
That is an online job board that dates back to the late 1990s. It allows job seekers to access job opportunities all over the world. Monster is among the largest and most popular job websites there is today. The international search makes the site very useful because it opens you up to more opportunities that you can apply for at the comfort of your home. All you need to do is to select your country of choice to see if there are opportunities you can apply for.
Its advanced features allow applicants to send their resumes directly to different companies. That's a career resource that every professional should take advantage of. Whether you're looking for a job in the private or public sector, Monster helps you find the perfect fit.
3.   ZipRecruiter
That is a platform that offers professionals easy-to-use job-seeking tools. It packs features that help you keep track of your search. This platform even comes with a message center that allows you to interact with the community within. The search feature comes with filters that help you narrow down your search. ZipRecruiter is a tool that shows even the number of vacancies for each job position available.
Craigslist Jobs
That is a comprehensive job site that features all sorts of job opportunities. The beauty of Craigslist is that you can post a job opening without going through a registration process. The site also protects individuals' personal information. You can message the owner of a post anonymously to find out the terms of a job. With this site, however, you need to be careful not to get scammed by unscrupulous individuals.
5.   Glassdoor
That is a website that started as a companies' review site that featured anonymous reviews. Today, it gives professional insights into the working environments of different companies and organizations. Glassdoor also gives you job listings as well as the interview process of different companies. With Glassdoor, you get to know what salary to expect from various job openings. That is a legit site that connects employers and candidates.
6.   Indeed
That is a useful job search website that offers professionals all the information they need before applying for a job. The site features company profiles and salary listings. With Indeed Job Search, you don't have to sell yourself short by applying for a job that you over-qualify for. This site conveniently and seamlessly connects job seekers and companies. The platform allows companies to create profiles to help you choose one that's the best fit for you.
7.   SimplyHired
That is an online recruitment site that companies use to find new hires. The platform posts job listings candidates can choose from. Its location-based job posting allows you to find jobs near you. SimplyHired also has a comprehensive search engine that uses filters to narrow down your search, not to forget its salary estimation tool that ensures you apply for a job with fair pay.
Job seeking today has been made easy thanks to the many online resources the applicants can use. Online job search sites allow you to send a job application without even stepping out of the house.