Renewable sources of energy are sustainable, environment friendly, and add zero carbon footprint on the planet as opposed to non-renewable sources of energy which are greenhouse monsters. Therefore, governments all over the world are slowly transitioning towards renewable sources of energy and also encouraging their citizens to do so.
Additionally, our actions today will define our future, and switching to solar energy is an important step towards ensuring both energy security and sustainability. These days, going solar has become really cost-effective with governments offering subsidies and additional perks; moreover, with the proliferation of solar products in the market over the decades, the solar panel price has come down to affordable levels, making it a viable option without being taxing on your wallet.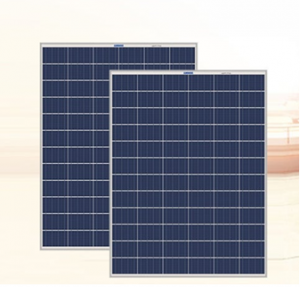 Image Courtesy: Luminous
If you are not familiar with the concept of solar panels, they are devices that absorb the sun's rays and convert them to power. This is possible due to the collection of solar cells on the panel, which enable it to produce electricity through a process known as the photovoltaic effect.
Additionally, solar panels offer a range of benefits such as:
Low-cost and renewable source of energy
Cost savings on your electricity bills
A secure investment that produces energy for decades
Provides access to electricity even in places without grid power
Benefits you through subsidies and other government schemes
Reduces carbon footprint on the planet
Low-maintenance costs
Perfect for Indian climatic conditions
However, before you make the investment, it is essential to compare solar panel price. So, here are a few crucial things that you need to look out for to make an informed decision:
Location
Solar panels are generally placed on the roof to ensure maximum efficiency. So, here are some pointers that you should keep in mind:
Size of your Roof
Roof Repairs
Roof Integrity
Types of Solar Panels
There are two types of solar panels that you can choose from, which are:
Polycrystalline Panels: They are made of multiple silicon crystals fragmented together and have a bluish shade differentiating them from the monocrystalline PERC cells. They consist of poly cells that are in square shape, and these panels are available between 40-330 watts, lasting up to 25 years.
Monocrystalline PERC Panels: They are made of single crystals of silicon and have a uniform black shape. They are great at absorbing scattered and reflected sunlight and are 2 to 2.5% more efficient than Polycrystalline solar panels, making the solar panel price a tad higher.
Brand
These days the market is flooded with lots of brands and local retailers selling cheap and locally manufactured solar panels. Therefore, it is important that you only go for a product that's built by a reputed brand that has been known to consistently deliver exceptional solar products. Doing so will save you a lot of hassle regarding the product's service life, maintenance costs, and after-sales support.
Maintenance and Running Costs
Maintaining and running a solar panel is neither time-consuming nor expensive. The only maintenance that's required is to clean any dust that accumulates on the panel. Moreover, a good quality solar panel will easily last for 25 years. However, you should always have the solar panels examined every 4-7 years by the installer to ensure that it functions at its optimum efficiency.
So, keeping these pointers in mind will help you get up to speed whenever you decide to switch to solar energy. Meanwhile, you can check out Luminous' exceptional lineup of solar panels and products. Plus, they have the widest portfolio of solar panels in the market, with transparent solar panel price and features all listed down to make it easier for you to compare and choose one that meets your requirement.
If you want a solar system that's a perfect fit for your home and gets you the maximum return on your investment, then Luminous' stellar lineup of solar products is what you need!