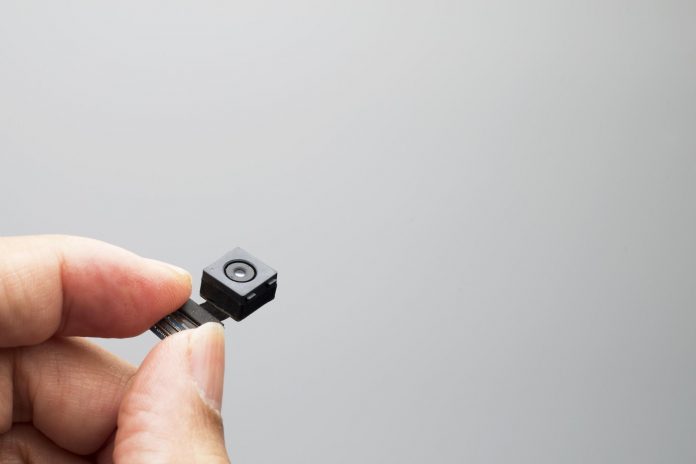 Need proof that your boss sexually harasses you, which happens more often than people think? Do you need to check if your staff steals from your business?
The best spy cameras work well in recording the footage you need. You can use these to catch a perpetrator, to entrap someone, or to find the footage you need to act as proof.
Whichever your reason, you will need the best cameras that can capture a lot of details despite its small package. Don't worry if you're a little lost. We're here to give you a look at ten amazing cameras and see which one fits your situation and style.
Talon 2K Resolution Mini Hidden Camera
To start with the search for the best spy cameras, one that you should check out is the Talon Mini Hidden Camera. Despite its size and appearance, it can record video footage with 2k Ultra HD resolution. This allows for clearer videos to capture every detail possible.
It also has a 128-degree angle view, notably wide for video coverage. It can also operate for 65 minutes and record while charging for duration reaching up to more than 24 hours. It stores up all the footage in a Micro SD card that can reach up to 128 GB worth of memory.
The Talon compact spy camera's size makes it easy to conceal and would fit in a pocket or a purse. It also works well as a worn camera. It also has no form of light to give it away with his location.
Not sure how to hide a camera like this? Check this out to know effective ways of hiding a camera and using them well.
Iris 5 Wi-Fi Alarm Clock Hidden Spy Camera
The next one on our list is the Iris Wi-Fi Alarm Clock Hidden Spy Camera. One good thing about this model is how it can remain hidden in plain sight, thanks to its guise as an alarm clock. It can sit on the nightstand or any table surface, recording anything within the area.
Due to its expected setup, the camera sits at an angle 10 angle upward. This allows the camera to capture subjects from the upper torso going up. With its Wi-Fi functionality, you can also make use of this as an IP camera.
Despite this, you can also use the Iris model as a functional alarm clock and FM radio. This is perfect for maintaining cover.
Dual USB Charger Spy Camera
In case you want another item that has a spy camera with a disguise, this one takes the form of a functional USB charger.
One good thing about this device is its automatic night vision switching. This allows for both daytime and nighttime recording.
It also has a notable absence of pinholes or recording lights, which help it look even less suspicious. These can compromise a spy camera's location while recording. It's not easy to hide a camera if people can see a blinking red dot while it records footage, after all.
As for the recording capability, it has a storage capacity for up to 32 GB with its micro SD card. This allows for 15-20 hours of recording time. What helps matters is in how you wouldn't need to worry about power due to how you can plug this on an outlet.
Combined with a full HD 1920 x 1080P resolution and compact design. You have a spy camera that you can also bring wherever you go.
Spy Watch Camera
For a camera that is easy to conceal and carry, consider going for this Spy Watch Camera. This spy camera can capture audio, video, and pictures.
It makes use of the 2k Full HD resolution, recording at 2303 x 1296 and running at 30FPS. This provides clear and crisp images when recording video. It also has a variety of recording settings.
One good thing about this is that its size allows for easy concealment, as well as it functions well as a watch. With a push of a few buttons, you can activate the spy camera. It also has separate batteries, each on dedicated on their functions (one for the camera, the other separately for the watch).
Cigarette Lighter Hidden Camera
A spy camera has to inconspicuous and portable. Which is why this cigarette lighter hidden camera can pass as a simple lighter without anyone noticing.
Concealed in the lighter is a 1080p Full HD camera. It is capable of taking 10-12 hours of continuous footage due to its 32 GB Micro SD card.
Due to its size, this camera can work in capturing conversations, as well as functioning as a travel camera.
MX-20 USB Plug Adapter Spy Camera
Another model that takes on the guise of a USB charger is the MX-20 USB Plug Adapter Spy Camera. This one resembles the plug adapters that you see in Apple products, like the iPhone and iPad.
Despite this, it can capture 1080p HD resolution videos and can record up to 32 GB worth of footage. You won't need a battery for this model due to how it operates well on a 110v wall outlet.
MXI-64 Wi-Fi USB Adapter Hidden Spy Camera
Another one that takes on the charger approach is the MXI-64 Wi-Fi USB Adapter Spy Camera. What makes this different is its capability to record HD resolution for the videos (between 1280 x 720 or 1920 x 1080).
Aside from that, it also uses an internal hard drive with a capacity of 64 GB. That is equivalent to 25-30 hours of continuous footage. This camera works well both as a functional charger and as a travel spy camera.
SW-4 Outdoor All-Weather Wi-Fi Camera
Here is a model that works well in viewing things outside the home instead of inside. The SW-4 Outdoor All-Weather Wi-Fi Camera offers 720p HD resolution with the capability for remote viewing. This way, you can use your smartphone or PC to view the footage.
It also has a set of instructions for easy installation, making it fit in any location.
SG Home Plant Wi-Fi Hidden Camera
Another camera that can pass as an inconspicuous object is the SG Home Plant Wi-Fi Hidden Camera. Like the others listed above, this camera hides in plain sight due to its design. In this case, it looks like an ordinary office or home plant.
It has 1280 x 720p True HD resolution for detailed images. It also has Wi-Fi capabilities for remote viewing. The camera can also record about 30 hours of recording, storing it in a 32 GB micro SD card.
360 Degree Fisheye Lens Light Bulb Wi-Fi Hidden Camera
This 360° Fisheye Lens Light Bulb Camera stands out with its shape and design, functioning as a light fixture at first glance. With its fisheye lens, you can record the whole room with this vast field of view.
It also has the same features for remote viewing, micro SD storage (up to 32 GB), while providing light using its 3 side LEDs.
If you want a camera that captures the room in one go, this is the camera you need.
Stay Secure With the Best Spy Cameras
Using the best spy cameras can provide you security in every aspect. This way, you can tell if something went wrong and you would know the full detail of every situation. Make use of the spy camera's capability to blend among common objects.
For an easy source to secure pieces of evidence, grab a spy camera today.
But why stop here? If you're looking for more tips regarding hidden cameras and security, pname com facebook orca feel free to check out our other articles today.