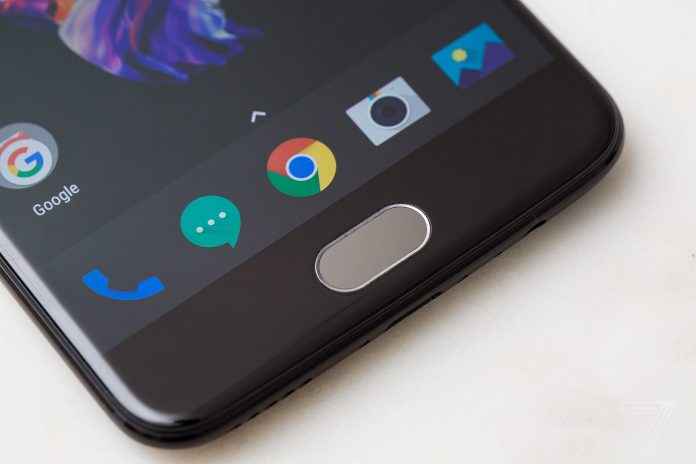 If you are looking forward to changing your Smartphone but the confusion of features is disturbing you then hold down your exploration of searching the Smartphone. OnePlus 5 is introducing its android phones which have high-quality features and most important it is cost effective. The company is sure that it will release the 5th generation of one plus in 2017. You must have heard about its previous phones as they are well known in the market. If you will compare the features of OnePlus 5 phone with the competitive companies then the result will shock you.
In OnePlus 5 you will find the high specification which is relatively not possible in these price criteria of android phones. While buying a phone the special features that a normal person find are camera quality, storage, battery, and design but the OnePlus 5 will provide you the additional features like the 23-megapixel main camera with a LED flash and 16-megapixel front camera for selfies.
OnePlus 5 specifications:
Display: If you talk about the display of OnePlus 5 then it is expected that it has the 5.5-inch screen which will provide you a clear H.D video quality. The Company assures you that they will provide you 4000 resolution screen. It will support any type of High Definition quality video. They will allow you to have 3D streaming videos which are designed with the latest 3D technology.
DISPLAY
Display Size 5.5 inches
Display Resolution HD (2560 x 1440 pixels)
Display Technology dual-curved edge display
Camera: OnePlus 5 will have a 16MP front camera along with the 23MP rear camera. It has an autofocus laser, camera sensors, and retina eye scanner along with there are many more features in the camera settings option.
CAMERA
Camera resolution 23 MP
Camera Video Features Video Recording
Secondary Camera, 16 MP
Battery: OnePlus 5 will have 3600 mAH battery capacity which will provide you the backup for approximately 18 hours even by enabling your 3G or 4G data connection. The company has given the surety of 60% to 70% charging within an hour. There is also an option of wireless charging in OnePlus 5 Smartphone.
BATTERY
Battery Capacity 3600 mAH battery
Memory: the memory is the first priority while buying the Smartphone. OnePlus 5 will offer you the internal storage of 64GB and it can be increased up to 256GB which depend on the price.
MEMORY
Internal Memory 64GB Internal Storage, 8GB RAM
SD Card Capacity, micro SD, up to 256 GB
Designing: OnePlus 5 Smartphone has a curved aluminum body. The OnePlus 5 is designed by providing a unique shape which will attract a large number of customers. The color options will also help to satisfy the customers.
Processor: The OnePlus 5 Smartphone has a latest Android version with Qualcomm Snapdragon 835 Processor along with 3.2 GHz processor. And with the help of processor, the Smartphone will support 8 GB RAM. As the competitive Smartphone companies will provide you the max 4GB RAM. OnePlus 5 will provide you the highest RAM that is not present in any of the Smartphone.
General specification of OnePlus 5 are:
• Device Type Smartphone
• Sim Capability Dual sim capacity
• Input Mechanism Touch screen
Some more information of OnePlus 5:
OnePlus 5 will be available for customers in five different colors. These 5 colors are enough to attract the customers the available colors are gold, white, black, ceramic and blue. This question might be the strike in your mind "why OnePlus is skipping OnePlus 4" so here is the answer the company is launching the 5th edition directly because as we know one plus is Chinese company and in China, number 4 is considered unlucky.
All the above features are enough to attract the customers. But the one most important specification of OnePlus 5 is that a compact ceramic body covered with waterproofing material. A water and dust resistant property will make it different from other Smart phones.
OnePlus 5 has a new dash charger, which is speculated to improve the device charging time to the certain extent.
OnePlus 5 has the D-touch facilities attached with a fingerprint sensor and quick charging mechanism. This is estimated that this 5 edition of OnePlus will provide a 5.5 inch Quad HD AMOLED display. OnePlus 5 will be in the Indian and the Chinese market in the next two months. From the given features of OnePlus 5, it is noticed that it will give a tough competition for the existing and for the upcoming phones.
OnePlus 5 Release Date:
OnePlus 5 will be launched in between of May-June 2017 and will be available in the stores or markets by June-July. First, it will be launched in China and after that all over the world.


Why wait for OnePlus 5:
• If you are a smart phone lover and want the top most specification in lowest prices then can wait for OnePlus 5.
• If you have a dream to buy the iphone and not able to buy it due to cost load then can switch for OnePlus 5.
• If looking for the upgrade features in android phones then can easily go for it.
Conclusion:
OnePlus 5 Specifications and features are clearly explained above. This OnePlus 5 Smartphone will fulfill you all requirements by providing the best price. The features and the price comparison is being enough for making the doubts clear about this new edition. So for more information you can check the reviews of its previous edition. That will help you to make your decision more clear and accurate. The color option is the one more thing which makes the customer more curious and excited.