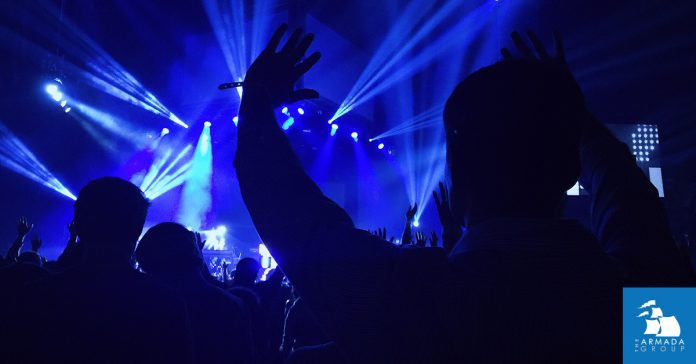 "Top ten" usually grabs reader's attention fast which makes it easy for the author to present content to their audience. Many think of it as a click bait but it shouldn't go down that way. You've might have experienced it yourself that such kind of articles attract the reader more because of their "to the point" and brisk nature.
When we talk about IT industry, cyber security and its certifications are fast-growing and keeps changing all the time which results in a new top 10 list. In this article, we are going to talk about the top 10 cyber security certifications as of 2019 which are ranked most valuable by IT experts.
You might be wondering why cyber security certifications are worth this much. IT professionals who are certified in cyber security are most likely to have 15% higher average salaries than those who are not certified.
Cyber security Ventures has predicted that in comparison to 1 million job openings in 2014, the job opportunities will increase up to 3.5 million by 2021. This is huge, no? So without any further delay let's get started.
CISSP: Certified Information Systems Security Professional
Cost: US$699 (Only one exam of 6 hours) + US$599 each for four additional concentration exams.
Requirements: At least five years of working experience in at least two of the eight Common Body of Knowledge domains defined by (ISC)2.
Average Salary: $108K
The Certified Information Systems Security Professional (CISSP) falls under the advanced-level certification for IT experts who are committed to make their careers in cyber security. It is offered by the International Information Systems Security Certification Consortium, also known as (ISC)2 and is pronounced as "ISC squared", this certification is acknowledged globally.
Cost: US$269
Requirements: At two years of working experience in IT administration and Network + credential from CompTIA as well.
Average Salary: $72K
CompTIA security+ certification is one of the most popular cyber security certifications. If you're a part of cyber industry, then you must be aware of it. CompTIA Security+ is considered to be one of the main security certifications for IT professionals to acquire. It is also a vendor neutral security credential like CISSP certification so it also recognized worldwide.
Certified Ethical Hacker – CEH
Cost: US$500
Requirements: Two years of working experience in cyber security or must have attended a five-day training course approved by EC Council.
Average Salary: $79,206K
CEH is a mid-level certification which is administered by EC-Council (International Council of E-Commerce Consultants). IT professionals who have a passion for hacking (ethical one) should seek this certification. CEH is a bit expensive but nothing comes in the way of passion, right? The average salary is also high for these professionals.
Certified Information Security Manager – CISM
Cost: US$760
Requirements: Minimum of five years of working experience in cyber security.
Average Salary: $122K
CISM offers the potential for higher income and career boost. Latest research studies and surveys have consistently ranked CISM as one of the highest paying security certifications. The CISM credential was introduced by the Information Systems Audit and Control Association (ISACA) in 2003 and it is valid for three years, and credential holders have to pay an annual maintenance fee of $45 (for ISACA members) and $85 (for non-members).
SANS GIAC Security Essentials – GSEC
Cost: US$769 (part of training) or US$1,899 (for certification attempt)
Requirements: No specific requirements.
Average Salary: $90K
GSEC used to be an entry-level certification designed for professionals looking to enter the domain of cyber security. SANS GSEC now offers a full range of security certifications (around 38 or more) which covers the advanced-level too. The GSEC certification needs to be renewed after every four years with a maintenance fee of US$429.
Certified Cloud Security Professional – CCSP
Cost: US$549
Requirements: Minimum of five years of working experience in cloud computing.
Average Salary: $101K
As cloud computing is evolving just like cyber security, it is important to take measures for cloud security as well. It is suitable for intermediate-level security professionals who want to pursue their career in cloud computing and security. This credential is offered by (ISC)2.
Cost: US$300
Requirements: CCNA Security Certification (Any)
Average Salary: $92K
CCNP is a CISCO level 3 certification for cyber professionals which offers higher income potential. CCNP certified professional is asked to pass two tests: one is the core security test and the second is the security concentration test.
Certified Protection Professional (CPP)
Cost: US$485
Requirements: Nine years of experience in cyber security with three years of mandatory experience in charge of security function.
Average Salary: $83K
Globally recognized as the "golden security certification", CPP is the best option for security management experts who want to acquire managerial position in the field. It is controlled by American Society for Industrial Security (ASIS).
Offensive Security Certified Professional – OSCP
Cost: US$800
Requirements: Experience in penetration testing and vulnerability testing
Average Salary: $83K
OSCP is offered by Offensive Security organization for ethical hackers. It is a 24-hour long test. This credential is considered more technical than any other ethical hacking credentials because its passing parameters are pretty strict. Professionals will learn about penetration testing techniques with Kali Linux distribution.
Computer Hacking Forensic Investigator (CHFI)
Cost: Variant (free bootcamps are available)
Requirements: Understanding for TCP/IP with a two years of experience in cyber security, prior CEH training would be recommended.
Average Salary: $88K
CHFI certification is for the professionals who want to make their careers in cybercrime and cyber forensics. It sounds pretty cool, isn't it? The professionals should be able to tackle potential hacking threats.
Each of the aforementioned security certification serves in a different way, having a different level of difficulty ranging from entry-level to advanced-level. They also have a different target audience. Certifications from CompTIA security+ to CISSP offers a vast range of benefits. These certifications will keep you updated in this field.
We hope that our top ten list gives you a helpful insight on the cyber security certifications you need.