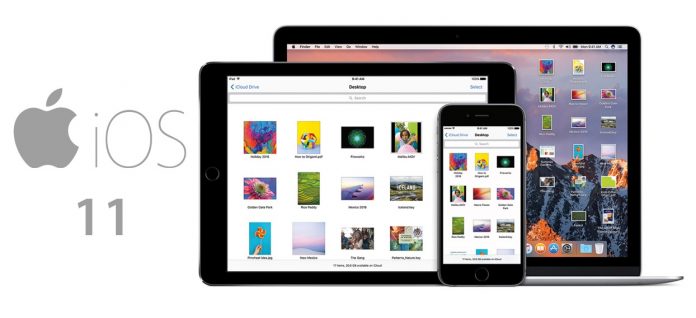 The long awaited iOS 11 is finally arrived and Apple users can start updating their devices now. Even though some people think that this operating system has more great things for iPad than iPhone, there are still plenty of features that will make iPhone users happy.
For iPhone, the new iOS is available from iPhone 5S to newer models. So, if your device is compatible, it is the right time to update the operating system because you certainly don't want to miss these following new features.
New Map Features
One of iOS 11 best features is certainly the new functionality on its map. For the first time ever, updated Apple devices get indoor map function. Thanks to this feature, you can see the detailed and clear layout of select malls, airports and public buildings around the world.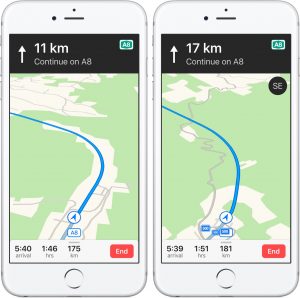 Furthermore, the map also now comes with lane guidance. With this feature, the map will not only show which street or direction you should take, but also the lane you should be in. This way, you definitely will never miss any exits or turns anymore. As for now, this feature is only available in China and the US. But we definitely will see it in other regions very soon.
New Control Center
iOS 11 will surprise you with a new and simpler control center. In this new operating system, all the applications are fitted into one main screen so you don't have to deal with the hassles of swiping through several different screens. Customizing the Control Center and adding some more applications to the screen will be very easy as well.
Augmented Reality
If you can't afford iPhone 8 or iPhone X but you still want to play with the Augmented Reality kit, you don't have to worry. Most iOS 11 supported devices can be used for AR applications. So, if you have at least iPhone 6S, you only need to update the OS without buying new phone to use this feature. You can use AR to test whether certain furniture will look pretty in your house and it can also be used in the Map features.
Files
Managing your files will be more convenient with iOS 11 because in this operating system, the iCloud Drive application has been ditched in favor of Files. This feature allows you to access cloud services like Google Drive or Dropbox right from the Files application. This application also lets you move files from one location to another simply by dragging and dropping them.
Screen Recorder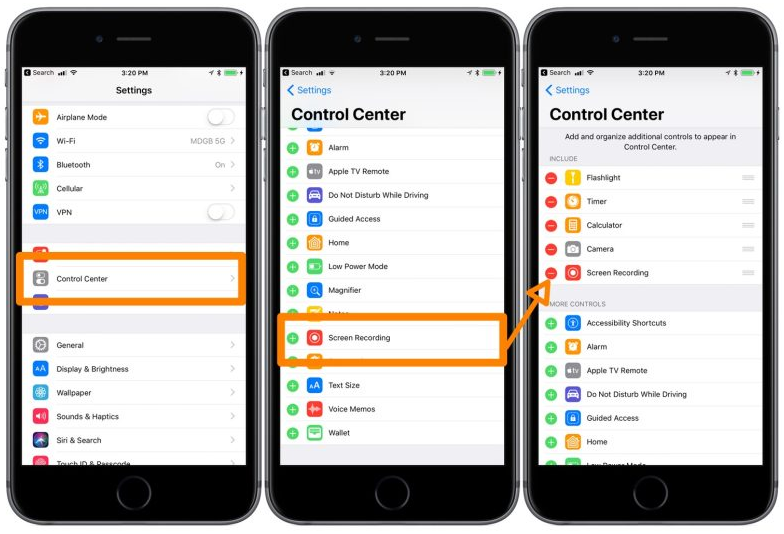 Back then, we need a third party application to record the activity we do in our iPhone. But now, it comes with its own screen recorder. To use this feature, you simply need to put the shortcut of the application on the Control Center, press it and after three seconds the iOS will automatically record everything you do in your phone. The recording will be safely stored as movie file in the library.
Saving GIF
It might sound very trivial compared to all the other features above. But if you love memes and don't want to miss the chance to save all the funny GIFs you find on the internet, you really need to update your phone to iOS 11 right away. This cool operating system lets you save GIFs in the library and you can conveniently view them in the Photo app.
SOS Mode
If your life is in danger, you simply need to tap the sleep/wake button five times and the Emergency Mode will be activated. It will disable the Touch and Face ID as well as give you direct access to call 911 and medical help.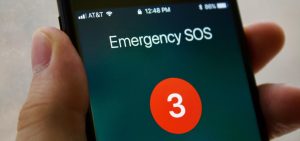 Even though the new OS will bring plenty of new features, you need to be prepared since there are some applications that will stop working once you migrate to OS 11. This is because Apple now uses new 64-bit processors and it no longer supports 32-bit applications. So, older applications that are not updated to 64-bit cannot be used anymore.
If you want to know about iOS 11 removed applications and whether your favorite apps can still be used after updating the OS, it is very easy to check it. Simply go to the Settings, choose General and then About. Look at the list of Applications and you can see which ones are compatible and which ones are not. But you don't really have to worry about this, though. The most important applications like Facebook or Instagram definitely will work with iOS 11. It is actually a good chance to review the apps in your phone and get rid of the older ones that are no longer updated.
Top 5 iOS 11 Features!
Tips, you can easily manage iPhone/iPad contents with iPhone manager for iOS 11.