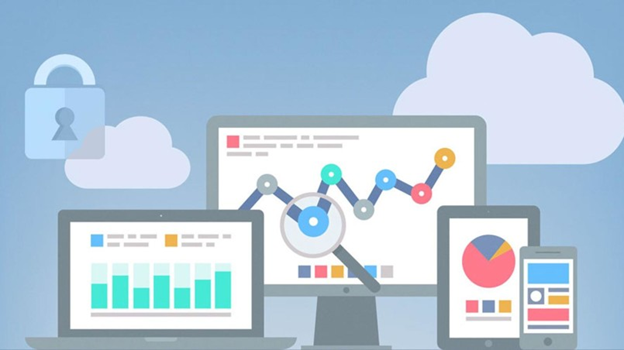 According to https://www.comptia.org, the global information technology industry is clocking around $4.8 trillion with the American market accounting for more than 31% of it. The IT industry is also extremely competitive; HR managers have to be really expert and perceptive about the talents, and skill sets of prospective employees so that they are able to make the best selections. According to HR professionals, IT certifications, in addition to the basic IT qualifications, are used overwhelmingly to screen candidates when hiring. Prospective candidates too, have to ensure that their skills are constantly updated and in line with the industry demand so that their CVs are more relevant in the hiring process. When you are among the thousands of applicants eyeing a lucrative job or wanting to fast track your career, IT certifications can be a very valuable way of advancing your career, irrespective of whether you are a beginner or a seasoned professional with years of experience below your belt.
With dozens of certifications available on virtually every IT subject that you can think of, it can be difficult to make up your mind regarding which IT certification to undertake. CompTIA certifications are unarguably among the most well-recognized and reputed certifications in the IT industry. Awarded by Computing Technology Industry Association, better known as CompTIA, IT career aspirants can opt of a wide variety of certifications covering various disciplines ranging from the basics of computers to advanced modules in IT security and networking among many others. Some of the top benefits of acquiring CompTIA certifications:
CompTIA Opens the Doors to a Fulfilling IT Career
Getting yourself, CompTIA certified in any discipline means that you have the knowledge of the latest fundamentals of the working of computer hardware and software in a particular discipline. Depending on the certification, you will know how to troubleshoot a diverse array of computing devices ranging from computers to advanced smartphones. Getting a CompTIA A+ certification can give you a good start in your IT career while a certification in cybersecurity, for example, can get you placed in potentially lucrative job positions.
CompTIA A+ Certification Permits Complete Flexibility
Since the CompTIA A+ focuses on building the foundations of information technology knowledge without imposing the typical restriction of vendor-specific software and hardware, it enables candidates to familiarize themselves with the building blocks of IT without being channelized into any particular direction. As a result, after acquiring this certification, the candidates can embark on their career path in any direction they like. With a CompTIA A+, they are able to propel their careers into domains that may be as diverse as computer networking or cybersecurity with equal ease in any vendor environment. Additionally, candidates benefit by the trust accorded worldwide by employers since CompTIA A+ certification adheres to the ISO/ANSI accreditation standards. Further, with the CompTIA A+, candidates are sufficiently enabled so that they can work on client projects from anywhere in the world and not be bound down by having to work only at specific locations. This is a major advantage because many of the IT companies often do not require employees to come into specific workplaces but allow them the flexibility and convenience of working from home and have CISM Certification.
Is the CompTIA certification worth it?
Among the many reasons why there are so many aspirants wanting to make a career in IT is that the sector has been undergoing a boom for a number of years and there are no signs of slowing down because more and more applications and uses are being found. What this essentially means that there is no dearth of jobs in the IT sector; however, the best-paying jobs obviously go those who have the best knowledge, skills, and experience. Employers lay great credence on certifications that candidates have acquired from reputed sources like CompTIA. In that respect, the CompTIA A+ certification is universally recognized to be among the finest and most well-structured certifications that can help candidates to not only land their first employment break but also to propel the careers along a faster orbit. By consistently building upon their experience, acquiring new skill sets and CompTIA certifications, candidates can ensure that their careers remain professionally and financially fulfilling and lucrative.
Helps to Achieve a Superior Work-Life Balance
Armed with a CompTIA certification, you are already ahead of most of the people who are aspiring to build careers in IT with just a basic college degree. A CompTIA certification ensures that you are given job responsibilities that are different from the typically unsatisfying and physically demanding job profiles that a fresher has to live with for a long time before they can move ahead. When you have a certification that is valued by your employer, it is natural that they will want to give you roles where you will be able to demonstrate your ability, achieve a sense of accomplishment, reduce your work stress, and find time for meaningful relationships with family and friends.
Improved Job Retention and Scope for Promotions
The world economy is increasingly marked by volatility making businesses constantly seek out new ways of cutting costs. It is not unusual for even very large IT companies to cut down their number of employees if they foresee an economic downturn or happen to lose an important contract. When the pink slips are being handed out the first to lose their jobs are the folks that are way down the totem pole. Having a certification or two in a particular domain may well be the reason why you may escape being axed. Having certifications against your name is a strong signal to the HR department that you are keen to enhance your knowledge base and skills and that you could very well be an asset to the employer. Similarly, acquiring new certifications demonstrates that you are ready to take up new responsibilities that come with role enhancement or promotions.
Conclusion
The various CompTIA certifications are designed, evaluated, and updated by IT experts working in various industries and professions. As a result, when you acquire a CompTIA certification, you can be assured that your knowledge matches the needs and expectations of actual employers and you are not merely theoretical in your approach. Having a CompTIA certification assures employers that you are industry-ready from the very start.