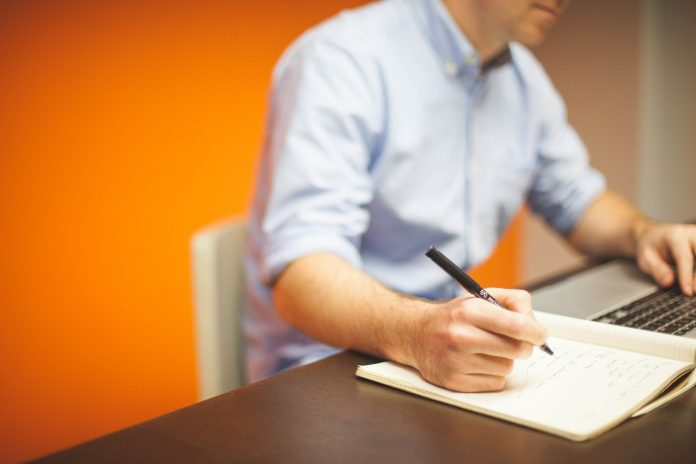 Over the years CMOs (Chief Marketing Officers) have learned one truth – no website can become great without the intervention of a great CMS platform. The CMS or content management platforms hold the key to managing a customer's digital experience. Do you remember any particular website UX that particularly impressed you in recent times? The website developer and admin probably use a high-end and powerful CMS platform to create, manage and optimize the content for every customer persona. It can design, edit and produce all kinds of digital content including blog posts, web pages, and media.
Today, the CMS options we see around us have evolved from the early versions that restricted themselves to content management only. Contemporary CMS or WCM (web content management system) software applications aim at managing the entire digital experience across multiple channels including desktop browsers, mobile apps, social media, and websites. Even the most basic ones allow the admin to take care of metadata, SEO (search engine optimization), image optimization and content optimization for human users.  
Why is Sitecore the necessary change?
That seems like a whopping lot, but we'd say even that is not enough. Webmasters demand a lot more than basic content management, integration of UX (user experience) and SEO. They need something sturdy that can help them manage their website in a user-centric and multi-device cosmos. One-dimensional service is no longer enough for the crème-de-la-crème sites. Multi-dimensional integration of databases, analysis of consumer persona, real-time analysis of visitor behavior and live search options are only a few of the attributes every website owner needs to stay on top of their league. Additionally, their websites need to remain AR (augmented reality), VR (Virtual Reality) and IoT (Internet of Things) ready at all times.
When you expect so many things from one CMS platform, you can always expect it to have a complicated user interface. Many of the contemporary CMS applications that come with as many features require the users to know how to code for the manipulation of website content. However, most enterprises that aspire to connect with a large audience through their website require simple, yet secure access to their website databases. They need astute management of their social media, website features, customer interfaces and more. The only answer to their prayers is Sitecore. It is a digital experience software that can take care of your content management needs, personalization of digital experiences and deliver a seamless user experience to all your website visitors. In short, Sitecore can become the secret of your website's high traffic and conversion rates.
Why does your enterprise website need Sitecore?
At this point, several new users ask us about the popularity of Sitecore. They want to know why almost all leading CMOs of the world swear by Sitecore. Here are a few reasons that you might find lucrative too –
User-friendly interface
As we have mentioned before, every website user searches for a user-friendly interface. Therefore, the website admin or owner can also crave a friendly UI. Sitecore has a straightforward and clutter-free backend. It can simplify the database management and content modulation of any large or mega website. Its intuitive interface enables the non-technical users to update and make changes to the site. Sitecore is so simple that any authorized Sitecore support partner can guide you with the initial installation process. Within weeks you should be able to take charge of your buyer personas and website database.
OMS module
Sitecore comes with an integrated online marketing suite (OMS) that helps in the optimization of websites leveraging the latest trends of digital marketing. It not only allows the enterprise to optimize their existing content, but it also facilitates the creation of SEO-friendly URLs. Unless you are a website developing wizard, you will need a little help in the fields of SEO and digital marketing. Sitecore brings all the modules necessary with it for the digital marketing campaign of your site.
Multi-device, multi-browser compatibility
It is the world of multiple devices and browsers. If you are optimizing your website exclusively for only one browser or device, you are leaving money on the table. To reach all target users on all devices, OS versions and devices, you need to super-optimize your website. That means giving your site the power to render correctly on tablets, iPads, laptops, desktops, smartphones and large-screen monitors! Sitecore auto-detects the size of the screen and presents the user with the best possible view.
Multi-software integration
All Sitecore users swear by the seamless integration of the different software platforms. It is a Microsoft product, and it has every Microsoft software integration you can dream of: active directory, SharePoint, and Dynamics CRM. Till date, Sitecore has been the best fit for several enterprise environments across the world. Additionally, it supports the development and management of multiple websites. It is an excellent feature for corporations that need a single software platform for the management of all their intranets, extranets, portals, and sites.
State-of-the-art development environment
Sitecore comes with the latest development environment. Although Sitecore does not mandate the knowledge of coding to manage websites and databases, if you are a coder cum developer, you will have tons of fun designing and developing with Sitecore. The CMS leverages .NET and XML standards for the creation and development process. The CMS platform is compliant with the World Wide Consortiums, and it supports CSS. It presents a covetable development environment for all Sitecore users right now.
Sitecore releases updates quite regularly. These updates come with cutting-edge features for all developers and administrators. It currently supports cross-channel target marketing, multiple languages, eCommerce integration, and third-party add-ons. The Sitecore CMS is an enterprise-level, user-ready tool that gives you the opportunity to revisit your online presence. If your website KPIs have been suffering lately, Sitecore can help them recover robustly. Besides, migrating to Sitecore is a breeze thanks to the multiple blogs and discussion forums. If you need expert guidance, you can always speak with your Sitecore certified partner — embrace Sitecore for a sound online presence and high ROI.