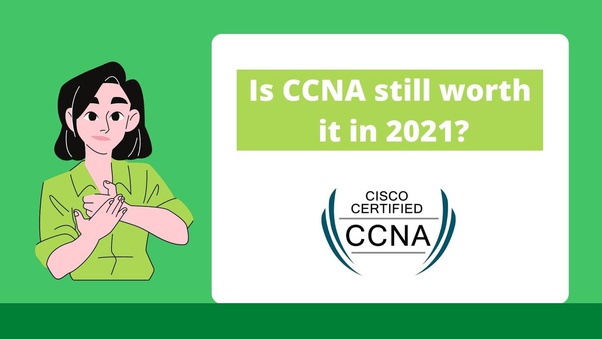 In the previous time, almost everyone is trying to shift their focus into IT networks and their clouds. Virtualisation and clouds were remaining the main focus of everyone. So this created a huge question in many of the IT professionals and students of this field that either CCNA 200-301 is worth it in 2021 or not? So our this segment explores the detail description related to the answer of this question.
It is completely right to say that if the basics of an architecture work is not fine then even the eye catchy buildings fall down. So there is an important urge to keep the basics strong. As we know that there are many advancements in the technology, data has changed such as IOT, blockchain, big data and many others. In all of these technologies, there is a significant importance of data. But the more important thing is the mobility of data.useful reference We always need powerful data framework and networking sources to transfer the data.
Now coming to the topic of cloud, then let us tell you that cloud is the device used by another person. But these machines should also have to connected with each other. Yes the infrastructure is very much dependent on the end of client but the provider also needs a good amount of potential for exchanging data. So as a result of all these statements, you may noticing that the clouds need networking too. But we must tell you that not all of the countries are using the technology of cloud, but all countries must need a strong network to make themselves grow. The networking industry is not affected by any type of recession and in this situation, the CCNA is working as an entry point. From of beginning of 1998, there are many changes in CCNA exam.
The updated CCNA exam:
The Cisco has made changes in the CCNA exam. Now the CCNA 200-301 exam is updated with several changes. Different candidates are giving exams of this certification to achieve this certificate. This test is created to built extensive range of abilities and technical understanding with new exam skills in security and networking with automation and programmability.
The candidates do not need to do any prerequisite for sitting in this certification exam. But for CCNA exams, Cisco suggest that you must have one year experience for technical solutions of Cisco. Moreover, you need to have knowledge of IP address which is  fundamental. It should be networking basics and well versed.
New CCNA exam replacements of other certifications:
Following are the certifications which do not need to do if you have a basic certification of CCNA 200-301.
CCNA wireless
CCNA cloud
CCNA industrial
CCNA security
CCNA data centre
CCNA routing and switching
CCNA service provider
CCNA collaboration
All these certifications are actually a part of new CCNA exam. There is no need to take these certifications separately. Everything will be covered in the new exam of CCNA. Yes but you may need to do CCNA routing and switching. As its ultimately somehow different from this certification and you need to get expertise in this.
Worth of CCNA 200-301:
The new exam of CCNA is upgraded. There are several changed which are made in its syllabus and according to new syllabus, you are able to learn IT advancements, network automation and wireless networking. This new style of syllabus set up is helping the experts to fulfil the job roles greatly in the IT industry. When you have CCNA Certification in San Diego it reports that you have basic skillset for robust networking concepts or hiring as a manager. You can earn a potential amount of money through demonstrating this certification. The plus point for this certification is that it is world wide accepted and acknowledged.SPOTO This certification is useful for three years and after three years you can renew it. After renewing it you can get further time limit. Other than this you can do further higher level of certification such as CCNP. So overall you can conclude that having a CCNA 200-301 certification is still worth it. The world is lacking professional and experts due to which you may feel good to take a start of your career through this certification.