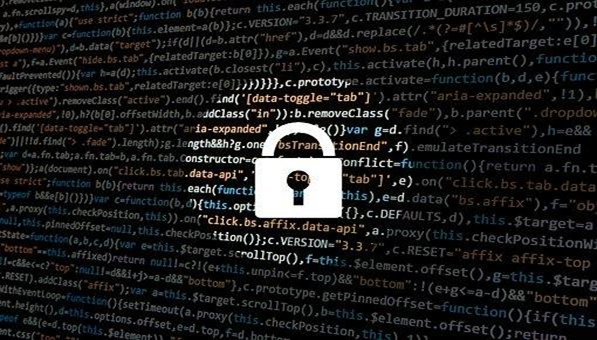 Wondering whether you should hire a cybersecurity service, you should. In this day and age when cybercrime is rising rapidly, you will need all the help you can get. Hiring a cybersecurity service, will help you get all the technical support you need to ensure your business does not become a victim of cyber-attacks.
Additionally, evolving cybersecurity measures will help your business remain highly competitive. To survive in any marketplace, your business needs to be secure. Put yourself in your client's shoes, would you invest in a business which has not taken the required measure to protect their information? Let alone their own internal data.
A cyber-attack will not only induce substantial costs but it will also ruin the reputation of an organization. This is exactly why it is imperative that every business hires a cybersecurity service to improve the integrity of their network. If you are not sure how to go about looking for the right cybersecurity service, then you will find everything you need right here.
Look for a Reputable Service
When it comes to looking for a cybersecurity service, please do not invest in the first company referred to you. Never make such an important decision based on word of mouth alone. Even if you were recommended a couple of potential cybersecurity services, it is your job to evaluate them based on their websites' and what other people have to say about them.
Some of the questions you should ask yourself include:
Can the company be trusted?
Are their clients satisfied?
Is the company willing to go the extra mile?
If the answer is NO, then look elsewhere, as the cybersecurity service you are looking into may be up to no good.
Any company that fails to meets its clients' requirements will disappoint you as well. The last thing you need is to be left in the dark when technical assistance is required. No matter how amazing a cybersecurity service may be, investigate them thoroughly. Leave no stone unturned as there are many companies out there which provide sublime services at great costs.
Thorough Interviews are a Must
Since you are the employer, you will need to act your part by sifting through all potential 'applicants' to find the one that best fits your needs and requirements. Any and all potential companies should be investigated and interviewed thoroughly to ensure they are who they say they are. Verify whether they have the experience to work companies with like yours, or similar ones in your industry or market. It is imperative that a cybersecurity service provider knows and understands how your business operates, without which they will never be able to meet your expectations, let alone exceed them.
Sign a Confidentiality Agreement
Even though you may have found the right cybersecurity service for your business, there is always the possibility that they might be working for your competitors too. Remember, you are not the only one employing the IT security provider, which is why you will need to protect your business from every aspect.
To do so, draft a confidentiality agreement which contains specifics prohibiting the security provider from sharing any information about your business. Once the agreement is ready, both parties should review and sign it. This is not only important for your peace of mind but it will keep rogue cybersecurity services away from you.
Choose Carefully
IT comes with a broad range of activities, ranging from installing new tools to designing a website. Therefore, it is recommended that you hire the right service for the job. Many companies provide cyber security as a subsidiary of their services, we would recommend choosing a company which specializes in cyber security.
Hire security providers that come with the necessary expertise which actually understand your business goals. With a better understanding of the challenges your company faces, a good cybersecurity provider will keep you from faltering.
Find out about their Methodology
Knowing how the cybersecurity service operates makes all the difference in the world. For instance, if you hire an SEO consultant, knowing how they work will save you from the hassle of explaining how your website traffic is dropped. Instead, you will be better equipped to come up with solutions to remedy the situation.
The Cybersecurity Service Must Train your Staff
The last thing you want is to depend on a cybersecurity service provider forever. Find out if they are willing to train your employees along the way. Not only will your employees gain new skills, but you won't have to depend on a cybersecurity service provider more than you should.
Just make sure you find out before time, as this will also shed light on who you plan to work with. The cyber security provider should seamlessly integrate with your business's current operational structure. Find a company like FraudWatch International, as they can easily align with the structure of your company.
IT Security Certifications Matter
If you really want to hire the right company, make sure you check out their IT security certifications. Experts have debated about its worth, but most agree that advanced qualifications have value and will contribute to the quality of the services provide.
There are some cybersecurity providers that have a lot of certifications, but they may not have the practical experience to back their claims. This is where you need to distinguish between valuable certifications from those that have no worth. Keeping this into perspective will save you from working with the wrong service provider, which in itself is a good enough reason to go out of your way.
The importance of hiring the right service
As an entrepreneur, you need to inspire confidence in all of your clients. One way of making this possible is by hiring the best cybersecurity service out there. If your business fails to keep your clients' information intact, it will take a toll on you and your business' reputation.
Seeing how social media has made it incredibly easy to get the word across to a multitude of people instantaneously, you should not take any risks whatsoever. You need to invest time and money however, every minute and dollar spent will be worth it in the long run.
Now that you know how to look for the best cybersecurity service out there, make the most of this information. All of this may be overwhelming at first, but once you get the hang of it, you will find the right service provider for your company in no time.