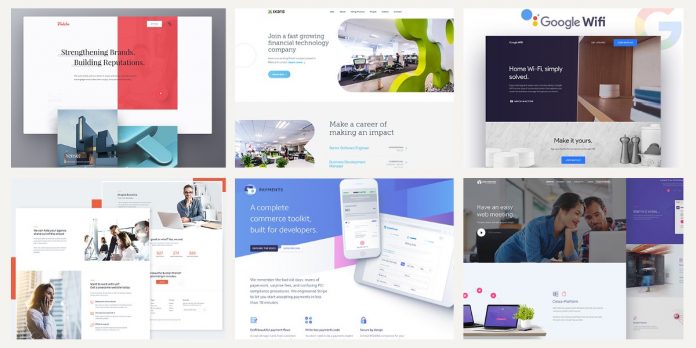 In a world where social media commands attention, a website is more important than ever. It's your very own space online, somewhere you have more control over design, content, and even data. Therefore, it's in your best interests to partner up with the best web design services to create your website. Consider it investing in your dream home, only it's your home within the world wide web.
So how can you be sure you're working with the best in the industry? We spoke to Dilate Digital, a reputable provider of web design services in Perth, and here are some frequently asked questions that will help in your selection:
How Much Will It Cost?
There are no two ways about it: if you're looking for a customised website, it's going to cost you.
Although there are free options out there, you're definitely not going to get the same level of customisation and attention-to-detail in terms of design and functionality.
According to Dilate Digital, if you're serious about your business, it's always best to go with a reliable website design and development company- with a proven record of great designs.  And with that being said, you can't really put a price on creativity: "Instead of asking how much it will cost, it's better to figure out how big or small of a budget you're working with."
When asked about your budget, it's a good practice to give a figure that's about 80% of your actual budget. "A website design agency will most likely recommend additional features or give design suggestions. When you give a lower number, you'll have a bit of room to accommodate their suggestions."
Do Web Design Companies Have Templates I Can Choose From?
Unlike free website makers that have free templates in a digital catalogue, web design companies create their own designs to suit your brand or business. Dilate Digital advised potential clients to visit various design companies' websites. "You'll likely find a page of work samples and a list of clients. Check out those samples and click on their client's websites." This digital portfolio will give you an idea of what you can expect, especially when it comes to design and user interface. "If you can see some websites of companies or organisations that are similar to yours, that web design company might be a good fit."
How Can I Tell if the Web Design Company is Good?
Web design and development companies will obviously have their own websites. Visit them. These websites are also a good indicator of their expertise. You can judge whether you like their aesthetic and how they approach layouts and multiple elements in a single page. According to Dilate Digital, there are a few critical points that you definitely should pay attention to. "Is the design up to date or is it woefully stuck in the 1990's? More importantly, is their website mobile responsive? More and more people are accessing the internet through mobile devices, so your website should look good, and work well on smaller screens." Finally, they noted the importance of the website's ease of navigation and overall user-friendliness. "Is everything intuitive or will non-digital natives find it hard to use?"
What Do I Get For My Money??
Like your budget, what you get with your web design package varies. Make sure to ask the web design company about all the inclusions of your chosen package. "Some of the questions you have to ask might include the following: How many email accounts are included in the package? Do you have ample storage space for images and videos? Will an ecommerce facility be charged separately or will it be bundled with the design and development? How many design revisions are allowed? Will the company be handling updates moving forward or will they turn over everything to you? If it's the former, will the maintenance be free for a period or will you have to pay for every update?" These are just a few of the details that you have to iron out before you sign a contract and make a payment, according to Dilate.
Who Will Update My Website?
A web design company such as ALT Agency can help with your website maintenance. There are lots of variations of web maintenance packages available so be sure to choose the right one for you. From fixed monthly website maintenance packages to ad-hoc maintenance packages, most website design agencies offer some sort of website maintenance package.
At the beginning, web design services will take care of uploading content such as photos and blogs. "Some agencies will give you the reins on your website's content management system or CMS so you can make direct changes. Some agencies prefer to handle updates in-house. It can also depend on your agreement with the company." If you're the hands-on and tech-savvy type, having CMS access is a definite plus. If you'd rather leave the updates to the agency, it can cost you a bit more but it will take a load off your shoulders as well. There are pros and cons to each set-up. The Perth-based web design company concluded: "It all depends on how hands-on you want to be in managing your website."
Are you ready to have your very own website? Hopefully, we answered some of your burning questions to help you get the best web design services.