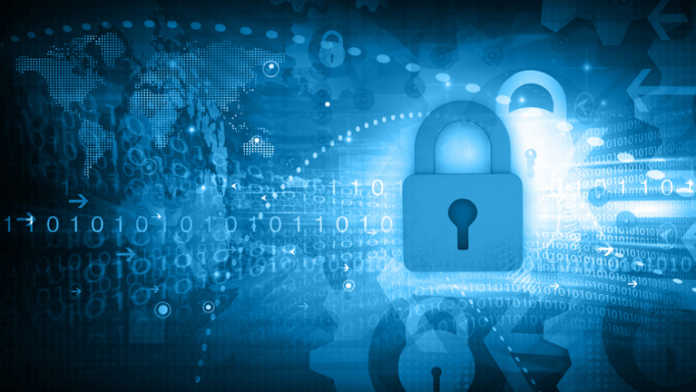 Improving your cybersecurity skills and knowledge is vital if you want to start a career in cybersecurity or if you want to implement better measures within your company. Whether you want to outsource your cybersecurity practices or you believe that your cybersecurity knowledge has become out-dated over time, here are some of the best ways that you can improve your cybersecurity expertise. It will help you to prepare for future threats that come with constant innovation.
Research the Basics
If you think that your skills are not up-to-date and are not related to the most common threats that are affecting the business world, the best step that you can take is to research the basics of cybersecurity.
The basics that you should consider learning include:
The first steps that businesses should take to protect themselves
The latest threats
The technology that is used to block threats
Conducting independent research on the topic of cybersecurity can help you to both implement new practices within the company that you work for. It will also ensure that you are better prepared for the cybersecurity jobs that you may look to apply for in the future. Performing your own research without the need for a masters in cybersecurity can be the best option if you are applying for roles that only need a broader understanding of cybersecurity.
To research the basics, there are:
Many articles and guides online that can instruct you on the simple facts
Online webinars and YouTube videos to learn from self-professed experts
Reports and surveys where you can get the latest statistics
Information about data protection policies and cybercrime laws
Improve Your Related Skills
Although it is important that you have a tight and expert understanding of the specifics of cybersecurity, to become a professional in your field, and to explore the broader knowledge that affects the subject, you should work on improving related skills to cybersecurity. For instance, understanding the ins and outs of technology in terms of firewalls and concepts such as programming and coding can help you to apply your skills and knowledge in a professional setting for a wide range of different industries.
You might consider getting IT qualifications to show evidence of these skills and to complement the masters in cybersecurity that you will need in cybersecurity. If you are aiming to use your cybersecurity knowledge at a higher level, you might also consider boosting your management skills. This can ensure that you will be able to implement policies related to cybersecurity and check that you will be able to help businesses to make their teams cyber-aware.
However, it is not only technical expertise that can help you to improve your cybersecurity expertise. There are many soft skills that you will need to exemplify your knowledge of the area in the workplace. To become a cybersecurity expert, it is highly important that you have great communication skills on a written and verbal level as this will help you to showcase your expertise to others and to help others to benefit from them.
Take a Cybersecurity Degree
If you are serious about increasing your skills in cybersecurity, the best step that you can take is to get a masters in cybersecurity. Although there are many unaffiliated courses across the internet that can benefit you, in order to take the next step and to be able to practice cybersecurity on a professional level, you need to consider taking a masters in cybersecurity. Masters in cybersecurity can allow you to show your commitment to the field over a number of years. They allow you to boost your knowledge of the sector during different modules and check that you can then apply this in a practical environment, with many courses offering you the chance to work on placement.
Not only this, but if you have taken a related degree and want to specialize in cybersecurity, or if you want to simply deepen your expertise past that of a bachelor's degree level, you will have the opportunity to take a masters in cybersecurity. This is one of the best opportunities for those that want to go into a career in cybersecurity. It can prove your expertise to potential recruiters and ensure that your expertise meets industry standards. If you are looking to gain a masters in cybersecurity, then you should look to complete this online. Earning a masters in cybersecurity like this means that you will be able to start as you mean to go on by working online and ensure that you will be able to boost your expertise from anywhere in the country- or even the world.
Get Experience in the Workplace
However, if you want to opt for a more practical route, or take your masters in cybersecurity further, then it is possible to improve your cybersecurity expertise within the workplace. This is the perfect option for those that want to pursue cybersecurity as a career or take their passion one step further.
Although you might not be able to find a specific cybersecurity job before you are able to boost your expertise, with many companies outsourcing this, you should consider volunteering for cybersecurity projects within your firm. These opportunities are often common in workplaces that are starting to focus on continued digitization and transformation. These will help you to hone your skills, practice your leadership in the subject, and ensure that you are starting to apply them in a practical environment. Many workplaces also have digital transformation and cybersecurity teams that are allowed to work on the firm's practices and collaborate on suggestions that could potentially benefit the company. If possible, you should ask to be put on this team.
You might also be able to retain cybersecurity experience in the workplace by taking on a related position that has cybersecurity elements. Not only will this enable you to grow your broader knowledge of IT and technology, but this can also help you to learn the skills that you might need to apply to cybersecurity in the future. If you show expertise in the field, you might even be offered a position in cybersecurity in the future. To secure a work placement, having the relevant skills and a masters in cybersecurity will help.
Keep up with Cybersecurity Journals
If you want to learn from the professionals without making direct contact with them, a great way to do this is to keep up with cybersecurity journals or tech journals that have extensive cybersecurity sections. These journals will ensure that your knowledge of cybersecurity is able to remain relevant over a long period of time. They can also alert you to any of the new revelations of threats that you need to be keenly aware of. This is because, due to the extensive and continued innovation of computer technology, even the information that you learn during a degree or seminar can become out-dated in the field within a matter of a couple of months.
Cybersecurity journals can also help you to learn about large security breaches and enable you to stay aware of the common trends within cybersecurity and hacking. Additionally, they will allow you to put into practice solutions that will help you to buck the trend and learn from previous mistakes made by businesses. Many of these also focus on exploring any new data laws that can affect the future of cybersecurity. This will include the policies that companies will need to implement in order to stay compliant and protect both themselves and their customers.
Some of the best cybersecurity publications include:
ArsTechnica
CSO
ZDNet
InfoWorld
These are each wholly focused on security online, or have comprehensive coverage of cybersecurity within their broader insights into computer technology.
Ask Your Employer for Training
Once you have achieved your masters in cybersecurity, you should consider boosting your expertise by asking your employer for comprehensive training on the subject. Employers that base their practices online have a responsibility to their employees and their customers to ensure that their staff are up-to-date and aware of the security practices within their company and the steps that their employees can take to prevent it. This leads the majority of employees to run employee training schemes. These can focus on the various elements of cybersecurity that they need to know in the context of their business.
However, if your employer has not instated this training, you should ask your employer whether training can be made available to you.  If your employer or the business owner is unsure how to proceed with this training themselves, they may consider outsourcing your training or subsidizing your education or a professional course in cybersecurity. This can allow you to boost your expertise with the endorsement of your employer. After all, the knowledge that you gain can then be applied to your job role. This is then a mutually beneficial arrangement for both you and your employer.
Attend Industry Events and Workshops
If you want to gain professional insight into the world of cybersecurity, the best place to start is to attend industry events and workshops that are centered around cybersecurity. Now that cyber threats have begun to become a huge issue for businesses in every sector, more and more industry and professional groups are beginning to set up events and workshops that are open to all. This will allow you to hear the expertise of a cybersecurity professional at a talk, or be able to get one-to-one advice on your skills through a workshop setting.
Some of the top security conferences in the world include:
RSA Conference
InfoSec World
SANS
THINK
You may also be able to learn from professionals by attending trade shows in related sectors, where you may be able to gain knowledge and speak to others that are working within the cybersecurity industry. You may also be able to get an idea from trade shows of the latest trends in the industry and of the latest solutions that cybersecurity firms are starting to implement, such as those that focus on the cloud or new forms of malware and security scanners.
Collaborate with Others
However, you should not try to boost your expertise in cybersecurity alone. Like anyone wanting to grow their skills in a certain sector or subject, it is best to work with others in order to achieve your end goals. For instance, networking is a great way to collaborate with others in order to hone your skills. By attending networking groups or by joining online forums, even talking to others taking the same masters in cybersecurity, you will be able to hear the latest trends and innovations in the sector, ask questions, get advice, and make lasting connections with senior cybersecurity professionals who can help you on your way to boosting your expertise.
While you are networking, you could also consider finding a mentor.
They can help to:
Boost your expertise by filling in the gaps of your knowledge.
Give you personalized advice on the next subjects that you need to research.
Contribute to your ideas about cybersecurity.
Work with you to ensure that you are able to push both yourself and your knowledge to its limits.
You can also collaborate with others in terms of your research, such as by conducting projects with junior and senior professionals in your sector. They can help to carry out research with you and put forward ideas that you can then begin to implement in your own practice. Not only this, but they will also be to share their knowledge, either from many years of working in the industry or of the latest innovations that they learned about in their own  masters in cybersecurity course. By doing this, you will be able to build and expand your knowledge without taking another course or heading back to school in order to do so.
Improving your cybersecurity expertise is vital for both business owners, those who are looking to start a career in cybersecurity, and even for those that want better security for their home equipment. By learning through both a masters in cybersecurity and a practical manner, you will soon be able to gather all of the knowledge and skills that you need to understand both the basics and the intricacies of cybersecurity. This can enable you to protect both yourself and your business from exterior threats and to prevent these threats from affecting your workplace.