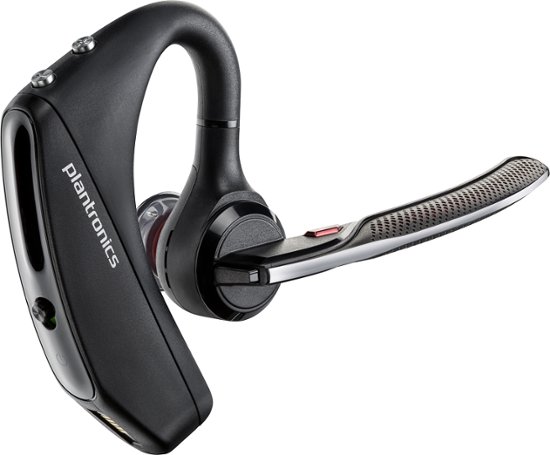 Picking up a telephone headset could be very tricky since there are countless options you can easily find in the market. To select the best product that can meet your satisfaction, there are some things that you need to put into consideration. Here is the list of factors that will contribute to helping you to find the best office phone headset that will be suitable the most with your need.
What to Consider
To help you find your telephone headset, just consider these following things.
1. Functional Hand-Free Designs
Based on its function, a good telephone headset should come with hand-free designs. This is very important since people in the workplace usually need to do multitasking that requires them to move freely while talking on the phone. Thus, as an employee, you will rely on the hands-free accessories of office phone headset to support your work. The hand-free designs will make it possible for you to read, type, and do tasks on your laptop while keep communicating with your clients.
2. Transmissions with Clearer Voice
Another thing should exist in a good telephone headset is the transmissions with a clearer voice. In this way, this is very important for you to select the one with the best sound and clarity. This will support you and your team members to build confidence in communication at the workplace. A high-quality product of telephone headset should be able to clearly transmit words. It should come with a specific design of noise cancellation technology. This is aimed to help you prevent distraction in communication while dosing your tasks. To get the best transmissions with a clearer voice, you should also think about the quality of the microphone. This is very important to make sure that the people you are talking to on the phone should be able to hear your voice clearly.
3. Wireless Headset
There are two types of headset that use by most people, they are wired and wireless headsets. Between the two devices, the wireless headset seems to give more benefits to the users. This kind of headset is considered more convenient and often supported by Bluetooth technology. This will make it possible for you to connect the headset with your phones, tablets, or computers and create a borderless hand-free communication. In addition, many wireless headset products available in the market now also allow the users to use it while traveling more than 300ft without reducing the quality of the sound. This is possible to happen due to noise-canceling features that usually exist in the wireless telephone headset.
What Is the Right Brand to Choose?
The fact, there are many headset products from various brands that you can easily find in the market. Plantronics headset is one of the most recommended products with the best performance in the market now. It comes with a microphone that can deliver clear sound while keeping you in style and comfort. The brand also comes with different models and types that are available for the customers to choose. So, what is offered by the Plantronics headset that will allow you to have a different experience of communicating with an office phone headset?
1. Bluetooth Headset
Plantronics is supported with Bluetooth technology to allow you to enjoy consistent clarity of sound when talking on the phone though you are in the open air. This is possible to happen due to the WindSmart technology as well as advanced canceling techniques applied to the headset of Plantronics. To allow you to meet your satisfaction with a multifunctional headset to support your work, there are many fantastic features that you can find in the products. The features offered include cool design, extended range, resistant to moisture, and intelligent sensor technology. In addition, the product also comes with noise suppression as well as voice answer (Voyager 5200 series) and caller ID to offer to the customers. In this way, the users will be able to enjoy fun communication using a headset.
2. Wireless Headset
Plantronics headset also offers wireless headset that will allow you to enjoy a brilliant communication system. The features you can find in the wireless headset provided include quality audio with stereo effect, multi-device connectivity, Plantronics software, noise canceling technology to create clearer voice transmission, brilliant routing, and enhance productivity.
3. Corded headset
It is designed to bring the highest performance so that the employers will be able to improve their productivity. The features offered by this kind of headset include long-term sustainability, sound guarded technology, extraordinary audio, and comfortable design to allow you to enjoy fun telephoning with your office headset.