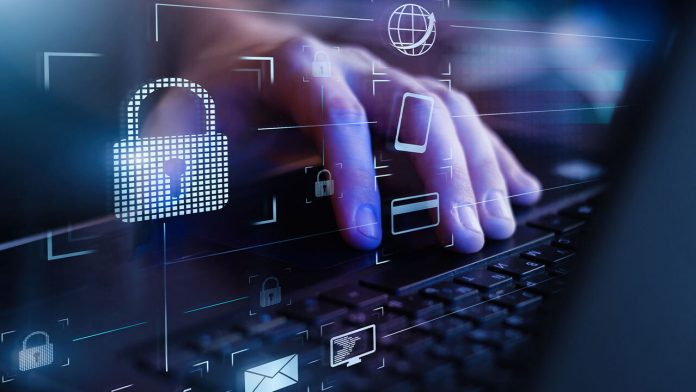 Whether you are operating an online shop selling to customers from all over the world or exchanging documents back and forth with colleagues as you work from home, working online makes your business vulnerable to infiltration and attack from cybercriminals. With cybercriminals developing increasingly more sophisticated malware and online scams, you might be at risk of unknowingly becoming a victim and leaving your confidential online business data wide open to exploitation. To give you peace of mind, here are six security essentials for protecting your business online.
Install antivirus software on your devices
Simply put, working online without antivirus software is akin to leaving the doors of your premises unlocked, so at the most basic level, you should ensure that all devices used for business purposes are installed with rigorous antivirus software. To ensure a consistent protection level across your business, you could provide employees with a list of acceptable antivirus software as part of your internet security policy, including trusted packages like Kaspersky and McAfee. Alternatively, remove the choice and ensure full consistency in protection across all business devices by investing in an antivirus software business plan.
Use a VPN when on an unsecured network
With flexible working practices, you are no longer tied to the office environment, and you might, in fact, find yourself working anywhere from your local coffee shop to a train station. However, unsecured public wi-fi networks are notoriously risky as they lack the encryption of a private network, making it easier for cybercriminals to view your activity and steal your information. Always ensure that you use a VPN when connected to an unsecured network to protect yourself. A VPN – short for virtual private network – works by encrypting your internet use for maximum privacy. This enables you to browse an unsecured network anonymously and safely hidden from any prying eyes.
Use browser isolation technology
It's estimated that most organizations are targeted by over 10,000 cyber threats every day. As such, you might understandably be installing increasingly complex security systems in order to detect and protect your business. However, this complexity can in itself create more problems, from overloaded security software slowing down devices to drawn-out security protocols for staff to follow, which results in reduced productivity for your business. Technology from remote browser isolation vendors gets around this by using the principle of zero trust rather than attempting to detect attacker behavior. All incoming code is isolated on a remote virtual browser that streamlines all harmless pixels to your devices. This blocks all harmful incoming traffic without sacrificing browser speed, meaning that your organization can remain at top efficiency.
Install anti-spam software
Spam emails are a daily occurrence for most people. While they can, at the very least, be time-wasting and annoying, cybercriminals are becoming increasingly more sophisticated in their application of spam emails, and you might find yourself questioning whether or not an email is genuine. This assessment can be time-consuming and risky – you might inadvertently open yourself up to phishing by clicking on a supposedly genuine link. Anti-spam software provides an extra level of protection by using a set of protocols to assess unsolicited and unwanted emails and prevent them from entering your inbox. Many anti-spam tools can be customized to your own requirements, meaning that you can specify exactly what you deem to be spam-worthy.
Use a firewall
A firewall is your network's first line of defense against cybercriminals. It monitors incoming and outgoing network traffic, blocking certain traffic based on a set of security rules. This establishes a barrier between your network and outside sources like the internet, thereby preventing malicious traffic such as Trojans from infiltrating your network. Many network routers included a firewall ready installed, so make sure that you switch it on. If your router does not come with a firewall, seek to immediately install this essential security device.
Train staff in online security
Your organization probably provides staff with training on other security measures, such as fire safety and safeguarding, so why not provide additional training for online security? This provides staff with the correct knowledge and a set of protocols to follow if they do come across a cyber threat and teaches them how to work online with the utmost security. For example, staff can be taught how to recognize a malicious phishing email by learning about the tell-tale signs to look out for, as well as how to securely exchange documents with colleagues.