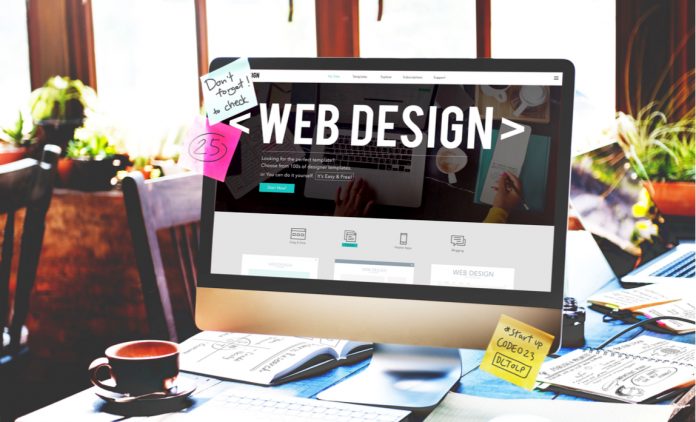 The importance of a well-designed website is not something that requires any further persuasion or explanation. Businesses across the world have understood the relevance and significance of an efficient and attractive website. Your website is not just a web address for your business, it is your 24/7 sales department and marketing department put together. Custom web design is the key to an efficient and attractive website.
Following are the 5 benefits of custom web design for your business:
Professional Look
When you take a look at both a custom web design and a standard one, you will see that the difference in professionalism is astonishing. A custom web design looks professional to anyone visiting the site. Not only does this help your business look more authentic, but it also leads to great conversions mainly because your business website looks legit. Apart from this, the credibility of a professional business website can remove any concerns a customer may have about security, especially if you are selling products via your site.
Optimize Conversions
Every business has its own set of objectives and rules. Therefore, the design of a business website cannot remain the same as another. Not to mention similarities between various business websites tend to create monotony, preventing considerable web traffic to the site. If you want to stand apart from the crowd and optimize conversions, then it is highly recommended that you hire custom web design services so you can design your custom website according to your brand image and business requirements.
Custom-built websites are simply more superior mainly because the web designer can optimize the website during creation to allow for search engines to read each page to provide the user with a more relevant search result. This leads to optimized conversions and better ranking on the system.
Maintain Branding
Building your business website is more than just putting your brand logo on top. It's about building a polished foundation that highlights the sophistication and uniqueness of your business. Your website sells your brand and your brand sells your business. A key benefit of custom web design is that your website will never look similar to some other business' website. This will give you an added advantage.
Custom websites highlight what your brand is all about. You want to make sure that more customers identify your brand and relate to its core features as soon as they visit your website. You can achieve this via custom web design. So, your custom website helps you maintain branding. Thanks to the uniqueness and professionalism of your custom website, people stay on the site longer, which leads to better conversions.
Build Trust with Prospective Customers
Gaining a site visitor's trust usually takes a long time, not to mention getting them to convert takes even longer. However, when you have a website that features custom designs, it is easier to navigate, it is customized to user preferences, and it ensures that the users see something different every time they visit your website.
What this means is that the bond between your brand and your customer is formed relatively faster. Furthermore, a custom web design allows you to frequently take user data and customer feedback into consideration. This means your business will always be improving.
Saves Time
The process of having your website designed and built can be quite complex, especially if you attempt to design it yourself. Sure, there are many website builders available that can help you design your own website – the difference between a template-based website and a professionally custom-built one is significant.
You may even find that having your site custom-built with the help of a professional saves you more time than trying to design it yourself. When it comes to custom web design, you simply need to inform the web designer about your specific requirements and he/she will implement the necessary features in a quick and efficient manner.
Summary
When you are deciding on which website design is better, website template or custom web design, it is recommended that you consider which option will be more beneficial for you. If you want to design a website for your business, then you want to make sure that the site is unique and is able to represent your brand image well.
Only a custom web design will allow you to achieve that. While it might seem a little expensive to have a custom site built, it can prove to be a great investment in the long run because of its many advantages over template based websites.