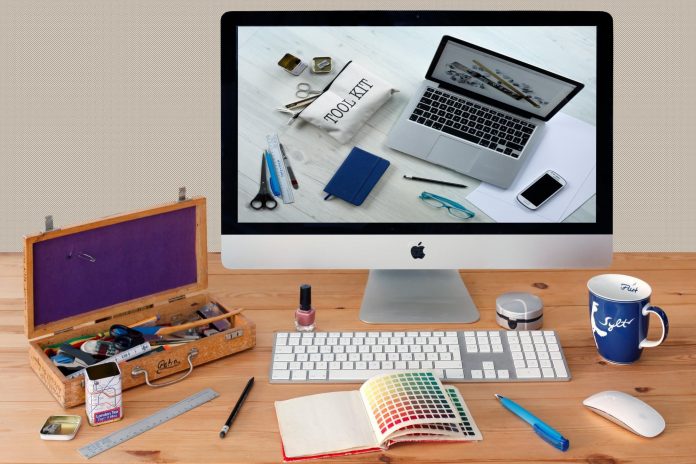 Graphic design is about more than rifling through a hundred different fonts. It requires patience, skill, and the right tools.
With all of the services and tools available, graphic design is more accessible than ever. Designing a stunning new banner or logo doesn't have to cost you money. Here are the best free graphic design tools available in 2019. 
Gravit Designer 
The user interface of Gravit Designer is as smooth as they come. It's great for design jobs, screen, app icon presentations, animations, and illustrations. You won't be able to use all of the functions without paying a small cost. But the free version of Gravit Designer handles the simple job perfectly. 
Find a program that covers all of your graphic design needs for free. 
SVG Edit 
Svg Edit is the perfect graphic design tool for editing or creating an SVG file. Few online editors rival Adobe Illustrator, SVG is one of them. It's entirely built on HTML, CSS3, and JavaScript.
Not only can you create and edit documents, but you can also download and modify the code. You can basically make your own code for an online editor. That's a rare plus for a free graphic design app. 
Inkscape 
If you're looking for the best free online logo maker, chances are it will revolve around SVG formatting. Inkscape has expertly streamlined SVG integration. It has full support and different color modes so it's a great alternative to Illustrator.
A few of the most notable features include are the bitmap trace feature, the width stroke variables, and the cloned objects and markers. 
It's also simpler than Illustrator.  Don't mistake simplicity for restraint, Inkscape still allows creative freedom for intricate ideas. 
Krita 
Designed by visual artists, Krita is one of the perfect graphic designer tools. A full set of plugins, a free set of brushes and brush stabilizers make using Krita a graphic artist's dream. If you're looking for a free online logo maker, look no further. 
Popup palette palettes and seamless textures make Krita a must use for your more abstract, colorful projects. Go with something that's been tried and tested. Krita has been in development since 1999. 
With Krita, you'll have the state-of-the-art technology designed by industry experts…For free!
Vectr 
You can either get Vectr as a desktop app or as a browser app. It's the best graphic design tool for 2d designers. There's a plethora of plugins, filters, and shadow features that make designing especially easy. 
Vectr is best for day to day projects that you don't want to overthink. It has live collaboration and synchronization options that allow other people to watch your work. 
If you want to tag team a project or issue edits quickly and efficiently, Vectr is your app. 
The Best Graphic Design Tools 
Graphic design tools are a dime a dozen. Make sure that you have the best ones out there. You don't want to have to drop a ton of money on something that doesn't suit your exact needs. 
If you're looking to up your graphic design game, don't hesitate.