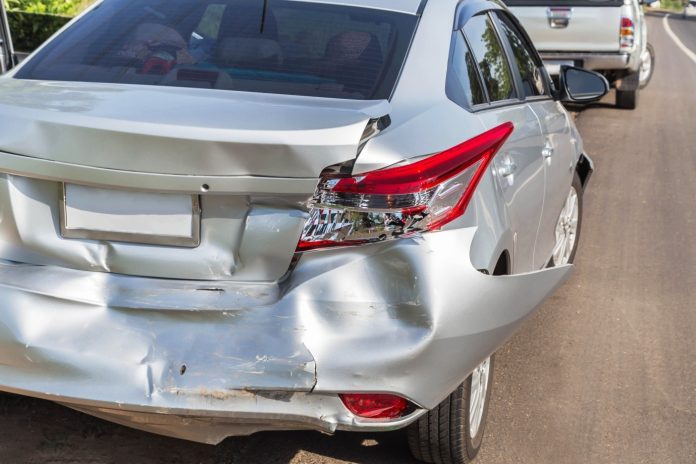 Have you been in a car collision recently? Then you are in good company. In the US, there are roughly over 5 million car collisions every year.
If you were recently in one of these collisions, you may be wondering if you should take on a car accident lawyer to help your case. The answer to that good question is this: it all depends.
If there are specific circumstances involved with your case, then hiring a top-notch car accident attorney is a good next move to make.
Find out more in this article on whether you need to contact a car accident lawyer to help you with your collision claim.
Definition of a Vehicle Accident 
There is a legal definition for a vehicle accident. This meaning usually has legal penalties and consequences attached to it as well. To better understand these penalties, let's review the definition of a "car accident."
A car accident can be called a "motor vehicle" or "traffic" collision. An accident happens when a motor vehicle strikes or collides with either another vehicle or a pedestrian.
A licensed driver is required to exhibit what is called their "legal duty." A legal duty refers to a licensed driver's promise to manage their vehicle responsibly around other drivers, pedestrians, and bicyclists as well as follow all traffic laws.
Disagreements arise when drivers and victims disagree about whether another driver acted negligently or purposely tried to not comply with their legal duty.
What Can a Car Accident Lawyer Do? 
A car accident lawyer can provide both defendants and victims with legal representation when disputes occur. An auto accident lawyer is an expert in tort law.
They can also use their expertise to guide a legal claim through the justice system or negotiate with the appropriate insurance companies.
Some other areas an auto accident attorney can help you through includes:
Meet Your State's Statute of Limitations
These laws specify how much time victims have to file their legal claims with their local justice system. If victims don't file a claim before these deadlines, they won't receive a settlement to pay for their damages.
Demand for Compensation 
A car accident attorney can prepare a demand for compensation on behalf of their clients. These demands are mailed to those responsible for the accident as well as their insurance company.
A demand letter will summarize the victim's injuries. It also includes how much the victim needs to pay for them. This demand letter will also include other background information on how the other party is responsible for the client's damages.
The legal system provides a method where victims can recover their expenses with the assistance of a car accident lawyer.
5 Signs You Need to Hire a Car Accident Lawyer? 
No doubt, there are plenty of actions to take after an auto accident. Either victims or defendants might find themselves needing a car accident attorney to represent their side case. Call one of these professionals if any of these situations apply to your pending case:
Dispute Over Fault or Responsibility
Some US states are considered an at-fault state. This term means that accident victims in these states can only be less than half responsible for their injuries if they expect to recover their costs.
When disputes arise over fault, the lawsuit heads to the trial courts for a judge or to decide.
Serious Injury That Requires Hospital Treatment 
If you sustained serious injuries, you will incur a very high hospital bill for your treatment. There's also a chance you might require ongoing medical treatment into the future. Costs for these types of medical services are high.
Collision Caused by a Dangerous Road Condition in a Public Right of Way
Collisions that occur on public property or road will dictate interaction with multiple governmental agencies.
If you're a victim in one of these public areas, you file your complaint with the appropriate county or city governmental agency. A car accident lawyer will help submit this claim.
If you are at fault for someone else's injuries within a public area, both you and the public agency that maintains the site could be liable. This means there will be several claims filed by an injured party.
A car accident lawyer can monitor these proceedings and be sure to represent your interests.
Multiple Injured Parties 
Call a car accident attorney if there were several people hurt in the same accident as yours.
Call these professionals when the accident victims are in the same family. Several injuries and personal statements filed will complicate your claim even further.
A car accident attorney is trained to manage multiple claims and track any pending testimony to effectively protect your interests.
Contradicting Police, Accident or Medical Reports 
When there is inconsistent information in either the police, medical or insurance, reports for your claim, your case could be denied.
A personal injury attorney can conduct an independent investigation on your claim and submit their findings as well as yours to assess what's contained in these other findings.
When you see a report that's inconsistent with your own side of the story, it's best to call a car accident lawyer as soon as you can.
What Are Your Next Steps?
Does your car accident include any of these same circumstances? If so, then hiring a car accident lawyer is your next best move to make. These legal professionals can help you manage your case and guide it through the legal system.
Be sure to check out our website for other helpful guidance. No one should have to navigate this process alone. We can help you recover your costs while you navigate that long, hard road back to your good health.