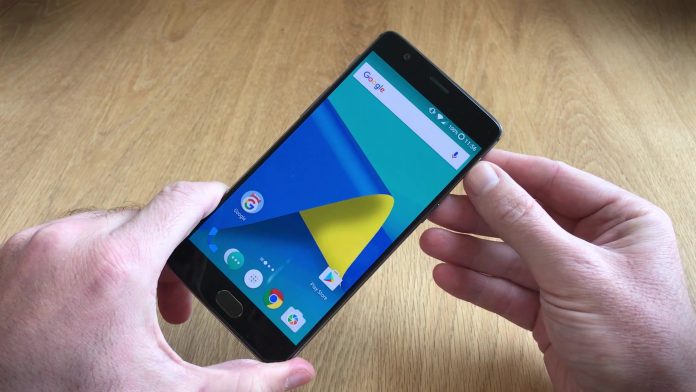 Another high selling smartphone has been recently released, the OnePlus 3T. This is an upgraded version of OnePlus 3 which makes this phone a better deal than the previous version. There are some key changes on its processor, battery capacity and also the camera. With price tag at $450, it is a phone that is worth the features.
OnePlus 3T Design
When to it comes to its design, there actually is no key upgrade compared to the previous version. There are still two options of colors, Soft Gold and Gunmetal Finish. Unfortunately, it is only the Gunmetal finish that has the largest memory capacity of 128GB. Gunmetal option actually is a replacement of the Graphite finish OnePlus 3. Overall, the design of this smartphone remains attractive with 7.4 mm thickness, single slab aluminum and also frame curves. Although the phone is not really impressive at the first glance but it still has nice touch.
Move to bottom of this phone to find the drilled speaker grille, headphone jack and USB-C port. Furthermore, there is the 3-level alert slier along left edge that functions to toggle between different notification problems just like what iPhones have. This phone also high tech front fingerprint sensor just like what iPhones have. This fingerprint sensor button also works as home button which makes this phone more identical to iPhones. And similar to iPhones, this fingerprint sensor is also very responsive and able to be paired with other fingerprint sensors from other gadgets.
OnePlus 3T Display
So, what else does this phone offer you? As for the display, this phone is kind of a surprise. Thanks to its 5.5 inch touch screen with Optic AMOLED technology and 1920 x 1080 pixel of resolution that makes the phone able to deliver clear visuals. It is supported with excellent viewing angles with limited brightness drop off. Another surprise comes for its auto brightness adjustment which is almost as brilliant as in iPhones. It makes the phone and its camera works perfectly when used outdoor. However, the display does have some flaw such as the unnatural color calibration. And this is an issue that the company has been working on.
OnePlus 3T Performance
How excellent is the performance? Well, you can rest assured because the phone has satisfying performance. It is mainly thanks to its processor that uses the quad cored Qualcomm Snapdragon 2.3 GHz, 64GB or 128GB storage options, Android 60.1 with particular feature known as OxygenUI and 6GB DDR4 RAM with dual channel. In order to support this brilliant performance, there are some other features like 3.400mAh battery, 16 MP rear and front cameras and a list of other features.
Shortly said, the OnePlus 3T makes a better deal than its previous OnePlus 3. And when it comes to join the international market competing against Samsung and iPhone, this phone is definitely capable. Despite of some flaws like considerably slow charging but it doesn't make an obvious reason to not choosing this phone. Instead the flaws are actually compromised with the pros.