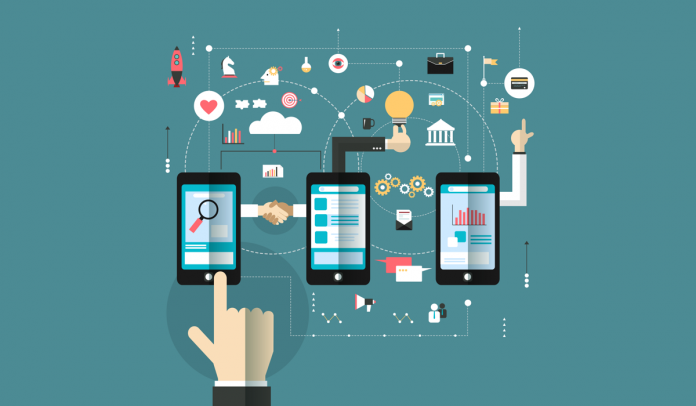 When you're starting a small business, it's important to draw people's attention from day one.
The most efficient way to generate leads and attract customers is to provide top-notch services. If your first customers see that you give them more than the existing competitors, they'll be happy to recommend you.
It will be easier to do it if you do your share of work in terms of digital marketing.
In this article, we'll explain how to do it in the most efficient way.
1)     Connect blogging and SEO
Even though some marketers would put social media in the digital marketing spotlight,blogging is a more powerful tool altogether.
First and foremost, you can write educational articles, guides, and tutorials for your audience. When they come to your website and they see practical tips that solve their problems, they'll stay longer on your pages. The more time they spend with you, the more likely they are to buy products and services from you.
Apart from those actionable pieces, you can publish articles on the current affairs in your niche. This section on your blog could focus on B2B tips and actions.
Finally, all your content bits should come with implemented SEO strategies. When you find out what the most popular keywords in your niche are, you need to include them in your blog posts and other content that you publish. In that light, invite contributors from other relevant blogs and websites to write for your website. You can exchange your links and information to improve each other's online status.
2)     Build your email list
Every email list is the beginning of a beautiful business friendship. A business owner with a substantial email list has powerful weapons in their hands. It gives you a chance to contact your registered customers for various purposes: promotions, launches of new products, special discounts for loyal or VIP clients, and other options.
The key moment here is to convince your occasional or first-time visitors that you're worth their time and, eventually, their registration to your website.
There are different incentives that you can offer to such leads to show them that your business is useful for them:
Free e-books. Compile several practical guides or articles published on your blog in an e-book. Offer it for free to your newly registered users.
Vouchers and discounts. Award visitors who leave their email with special vouchers and discounts for their initial purchases.
Free trials. Include period of free usage of your services for new customers.
Welcome gifts. Send freebies to your new or first-time buyers (great for e-commerce users).
As your email list keeps growing, divide your customers into several categories. You can segment them based on their shopping preferences or other parameters important for target audiences. Think about making a group of VIP clients that will receive your special offers.
Consider using email automation software that will help you categorize your audiences and automate your email marketing efforts.
3)     Test different social media
Social media are essential for every small business. However, it doesn't mean that every social network will fit every small business.
You'll find the best match for your business needs via a detailed analysis and a method of trial and error.
For starters, download one or more social media analytics tools to see what businesses prefer which digital channels. For instance, if you're selling sneakers for teenagers, Instagram will be a better choice than Facebook. On the other hand, if you're selling dishes, you'll find your shoppers on Facebook more easily.
In addition to that, play with your posts once you've identified the best social network for your needs. Try publishing several posts a week before you find the right measure for your followers and your marketing goals. Make sure to publish every blog post on your social networks and spread the news about your brand.
4)     Improve your visibility on Google
Every business that registers on Google My Business increases their chances of being seen and chosen by potential customers.
As you're registering to this service, include your business details, such as the physical address of the business headquarters, the email address, and different contact forms:
Mobile phone number,
Landline phone number,
WhatsApp or Skype contact.
Add several photos of your office and the surrounding buildings. Your potential customers will trust you more when see that you really exist and what your company looks like.
5)     Consider the users of different devices
When you're preparing a digital marketing strategy, you need to mentally enter the 21st century.
In other words, bear in mind that a large number of your potential customers use their mobiles and tablets to search the Web. As suggested by the web experts working in a Web design company in Houston, new SMB owners need to prepare their websites for those users.
This especially refers to ecommerce businesses. You'll have more sales and more registered users if you properly cater to mobile users. E-store owners should think about launching business apps, as well, to make the purchase process easier.
You should take different devices and users into account when you're creating your content, as well. The mobile version of your website should be less detailed than the full-scale website. Identify the key website sections and include them in the mobile version and the potential business app.
Digital marketing is the present and future of business promotion. So, if you adapt your small business to the current trends, it will adequately respond to new challenges.
In that light, create valuable content for customers based on SEO data and incentivize your leads to become regular buyers. Also, try different social media and see how potential buyers react to your posts. Make sure that your business is properly visible on Google. This will add to your credibility, plus, your customers will be able to leave their reviews.
Finally, adapt your business website and its content to different devices to ensure high lead generation and proper visibility on the Internet.