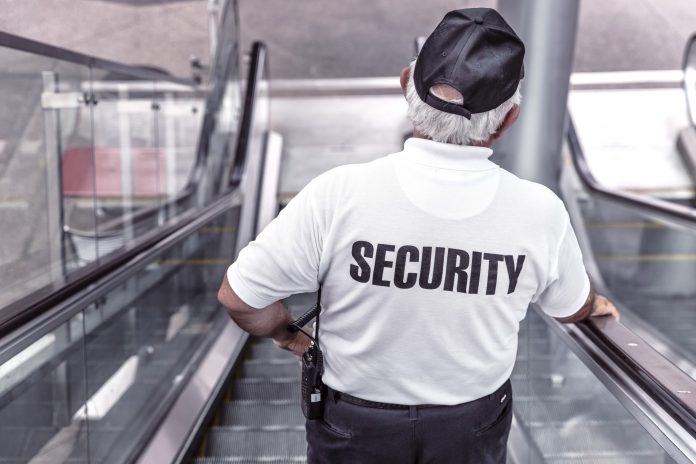 Private security guards have complemented local law enforcement agents for decades. Research has shown that the presence of security guards prevents an array of crimes. Though unarmed, they have helped businesses manage various situations.
Businesses are vulnerable to situations like workplace assault, disputes, vandalism, shoplifting, and theft. If you're running a business, there are more than a few compelling reasons to consider getting professional security guards.
Read on to learn more!
1. Deterring Crime in Your Premises
Security guards don't have to be armed to be effective at deterring crime within your premises. Research proves that the presence of a uniformed officer patrolling is enough to scare petty criminals.
The guard is on alert to detect suspicious activity and work to diffuse the situation before it escalates. Should the situation be beyond his-her capabilities, he/she will radio in for reinforcement from law enforcement officers nearby.
You may also choose to enlist the services of armed guards. These professionals are trained in the use of firearms and licensed to use force when necessary to prevent crime or protect lives.
In the event of a crime, guards can help to secure the crime scene to prevent contamination. This ensures that the police has the best chance of collecting untainted evidence and solving the crime.
2. Providing a Sense of Security and Professionalism
A professional security guard provides the first line of defence in the event of unlawful invasion or crimes. They are trained and equipped with the necessary skills and knowledge to handle various security breaches. So, their presence provides reassurance to the owners, employees, and customers within the business premises.
Customers and employees will feel safer being on your premises because of this sense of security. This is especially important if your business is selling high-end products or in the financial services sector. You'll need guards who have undergone training by a professional security company.
If a crime occurs, they can interview victims and witnesses, detain suspects, diffuse certain situations and inspect the premises for security risks. They can also conduct first aid if people are injured before emergency services get to the premises.
Your security guard can help you take stock of lost/stolen items to prepare the loss prevention report for your court case or insurance claim. They can help you review security footage for any suspicious activity during investigations.
3. Providing Customer Service
Because they are the first line of contact with your business when the customer comes in, they can offer basic customer care services. For instance, they can guide customers to the right places to get the products or services they need. They can also show customers where to go if they are lost.
Your security guards can escort customers to their vehicles if they're carrying luggage or during late hours to ensure safety. They can be helpful with crowd control and management, especially during sales or periods with large customer numbers. They are trained to secure your premises if there's a protest or mob outside.
4. Offering Surveillance and Maintaining Order
Security guards help to prevent violations of proper conduct within your business premises. You can use them as disciplinary officers to maintain order and professionalism within your workplace. Part of their job is to ensure that everyone follows the regulations you have put in place in your business.
Misconduct, whether by employees or outsiders, can make your business look bad to others in the vicinity. Security guards are trained to intervene in these situations to calm the participants and get to the bottom of the matter.
Also, if you have video surveillance on your premises, you'll need trained eyes to monitor the cameras. Trained guards can respond to alarms, vet visitors, control the operation of surveillance cameras and man the control room. They can also review footage to identify suspicious behavior to prevent or investigate crimes.
If a vandal, thief or burglar knows your premises have both a guard and video surveillance, they will stay away from your property.
5. Handling Unanticipated Situations
If there are strikes, protests, go-slows or other kinds of labor unrest, it crucial to have guards that can ensure the safety of your facility. Such disputes impact business productivity, but they can escalate if they are not handled well. In worst case scenarios, people can be injured and property damaged.
Hire guards who understand threat assessment and prevention of unauthorized access and vandalism. They can record evidence to help you get justice relief if you suffer loss or harm as a result of such unrest.
6. Making Your Branding Look Good
Anything that makes your business look more professional and classy can only be good for your brand. You can actually incorporate your private security team within your branding campaigns. For instance, have them wear your brand colors to promote your brand and enhance your corporate image.
Because they're always in your premises, they can respond to situations faster and secure the premises until the police arrive. Say an aggressive customer is making a scene during rush hour. Whereas the police will take twenty or more minutes to respond, a security guard can respond within two minutes to take control of the situation.
Security Guard – Final Thoughts
The role of security guards in your business is now clear, and if you were on the fence about it, now you know why you need them.
If you're looking for security guard services, it pays to do your research to ensure that the team you hire can meet your needs and work within your budget. Remember that armed guards are more expensive than unarmed guards. However, you need one or two armed guards, especially if you're in a high-risk line of business.
Locally-owned companies are likely to be cheaper and provide more personalized attention. To avoid conflict of interest, ensure that your security company only offers security services and nothing else. Do your research to ensure the company is reputable and ensure that their guards have had background checks.
If you loved this post, feel free to share it on social media with friends.