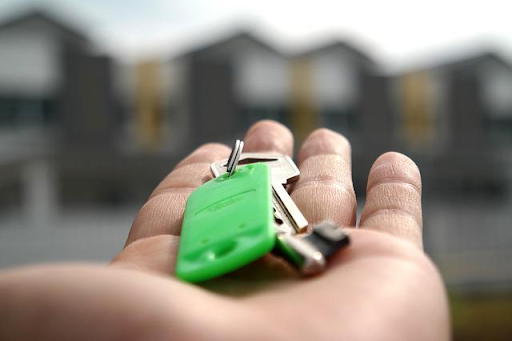 Is it better to rekey or change locks?
Do you require an emergency rekeying Locksmith in Clapham, London? Rekeying or replacing the locks on your Clapham London home? How do you tell whether you need to replace the complete lock or only the cylinder? That's a question our rekeying locksmith is frequently asked. In summary, it is entirely up to you and your existing circumstances. Whether you replace the locks or only the old cylinder depends on your circumstances.
Of course, it's occasionally quicker and less expensive to rekey and use the same old profile lock. However, most of the time, a fresh start would better fit your home and provide a higher degree of protection.
Also, any door lock is going through a lot over the years of usage. Therefore, from time to time, it's recommended to try and update the locks. Don't risk a lockout, it will be harder to manage and normally more expensive.
How to Rekey a Lock
To improve the security of your Clapham London house, you should upgrade or rekey your locks. Learn when the best time to do either is, as well as how to rekey a lock.
You've recently moved into a new house and are worried about how many keys the previous owner may have left lying about. No matter what's the reason, rekeying your home's locks is a great idea in case. Perhaps you wish you'd got a key that works for everything. For example, maybe you're tired of carrying around many keys in your pocket or wallet. How does it sound if you have just one key that could open more door locks at the same time? Even if it sounds complicated, you will be surprised to see that it's a straightforward process for our locksmiths.
How a Lock Operates
Understanding how locks operate is helpful before rekeying a lock. A pin and tumbler lock is the type of lock found on most doorknobs and deadbolts. A cylindrical plug houses a set of pins and springs within.
The pins are different lengths to allow for a custom-cut key shape to insert and turn the lock.
The length of the pins must match the depth of the grooves in the key for this to operate.
To use a different key with a lock, disassemble it, remove the pins, and replace them with ones that match the cuts in the key you want to use. Let's find out how.
How to Replace a Lock's Key
Rekeying a classic pin and tumbler lock isn't as complicated as it may appear. You'll need to buy a rekey kit for the lock brand you have first. A collection of different-sized pins and other tools to help with the removal of the lock should be included in the package.
Step 1
Firstly, you can try and work the doorknob. Once removed, it will be easier to operate. Therefore, you'll need to do your best to align the holes in the cylinder. A locksmith will be able to do it quickly because he has the experience and he did this plenty of times. A good idea would be to turn the knob while holding it. During this time, you have to insert the key and turn it a quarter turn to the right at the same time.
After you proceed with the alignment, the next step is to insert the remover tool. Once it is pressed, the knob will come off and will be separated from the shank.
Step 2
Secondly, the existing cylinder will be taken down from the inside. This is possible only when the knob has been completely removed. Sometimes, you'll have to remove the knob using a special tool. Then, from front to back, the cylinder will be free with a simple push.
Step 3
Next, take the C-clip out. It is the part that holds the cylinder inside the lock's frame.
Step 4
Now, you'll have to take the key plug out from its frame with the follower tube. This is normally included in your initial package. So, just insert the key into the lock like normally. It has to secure the back of the cylinder at this point.
Please note, that many locks require a simple halfway key turn for this process. Therefore, just try and remove the cylinder plug for now. Also, maintain the pins and springs in place so it won't get too complicated to make it back how it was.
Step 5
At this stage, you can try and take the pins from the plug out. Simply remove the old key and mount a new one.
Step 6
By now, you can take the pins out. Usually, you'll find all the directions in the package's instructions. Also, please try and keep them flat against the plug's top.
Step 7
Even if it sounds complicated in writing, it might be easier when you are actually trying to change the locks on your house if you have some basic skills. Now, you'll have to put another cylinder, while gradually removing the other one. Don't forget to check your work! Right after you did change the locks, insert the key to ensure sure it really turns well. Now you can remove the follower and reinstall the C-clip until it snaps in place.
Step 8
If you have managed to change it, just test the lock and analyze if it feels strong and secure. It is an important step and a big sign if your lock installment went well.
Rekeying a Deadbolt Lock
If your lock and entrance doorknob require different keys, you can rekey them if they are the same kind. Remove the lock from the door and repin it as you would a doorknob.

Now, remove the screws. Don't forget to secure the lock to the door after ensuring the bolt is out.

Remove the cylinder from the housing and the old retaining pin.

At this point, you'll repin the cylinder into the housing. Try and replace the retainer pin and endcap. Also, reattach it to the frame lock as you would do with a doorknob.

Reattach the lock to the door after double-checking that the bolt is out.
Replace Rather Than Rekey Your Door Locks
Maybe you are not sure if you have to replace or rekey your door locks. Here are a few circumstances when it is preferable to replace them rather than just rekey.

You won't be able to rekey the lock if you've misplaced your key and don't have a spare, and the knob is locked. In this case, it will have to be replaced with a new one.

In the situation where you are doing a home renovation and want to replace the doors with something more modern. Of course, that would automatically imply the replacement of your locks.

In case a simple rekeying will not fix worn or broken locks. In this case, you'll have to change the locks to secure the property.

When looking to install a keyed-alike lock system in place. In this situation, all of the locks must be rekeyed to utilize the same key. For this process to be possible, you'll need to have installed locks from the same brand. this is a must because each manufacturer's locks have distinct size holes that will only accept their own keys. So, if your doors have various brands of locks installed already, the locksmith will pick one brand to match and replace the others. After that, he will rekey them.
Changing the locks on your house with a new lock or a new cylinder
If you've recently moved into a new neighborhood and haven't lived there for a long time, you should consider updating your locks as soon as feasible. New locks on a new home, in our opinion, are a necessity if you have recently purchased the property. Change your locks and throw away your old key!
Everyone can see the advantages of having fresh home keys, especially in London. This would be a must after a property had many tenants in the past or several owners. In this case, that property definitely has plenty of replicas. You might be shocked to learn that few of them give their landlords the keys at the conclusion of their tenancy.
Furthermore, if your lock does not have a security card, multiple duplicates will be made.
Moving to a new house? Don't forget to change the locks on a new property
Nothing compares to the feeling of accomplishment you get when you sign your closing paperwork. Changing the locks becomes a crucial duty as soon as you close on your new home. When purchasing a home, the very minimum effort that each homeowner should do is to have it rekeyed.
Even if you have a key to your residence, you're not sure if you can find a duplicate of the previous owner's work. Because of this concept and unpredictability, changing locks is critical. A skilled rekeying locksmith will do the work quickly so you may focus on other critical chores.
The job is normally completed fast, and a specialist can be at your location within 30 minutes. He will also provide you with additional security tips and free guidance during the process if you are interested.
Rekeying locksmith can replace a door lock cylinder anytime
When moving into an apartment, you may need to remove the door lock. You have no idea how many duplicate keys are strewn about your home by previous owners.
If you buy a property, Clapham Locksmith London suggests changing the whole locking system. Of course, every door in your home that connects to the outside world falls under this category.
Rekeying locksmith service available 24 hours in Clapham
Have you misplaced their house keys? Unless you are the first owner of a freshly constructed house, it is often difficult to tell how many keys exist for your residence. For anyone who shows up with the original key, most key-cutting establishments will make a copy. There are high-security locks that can only be replicated if the card is present, but that's another topic. Most standard locks do not provide this level of privacy protection. As a result, you are exposed.
Of course, because most homes have several doors and locks, rekeying is sometimes an unnecessary investment, but it is required. At the very least, your house or store will be cleaner following this procedure.
Difference between Rekeying Locksmith vs. Replacing Locks
Are we rekeying or replacing locks? It all comes down to your existing position. When removing lock plugs during a re-keying, you'll probably need your old key. Even while replacing the entire entrance door security system is typically the best option, you may not always choose to do so. As a result, we may provide you with the option of rekeying your hardware. To clarify, you can maintain the body, the knob, and the coordinating hardware. In the case of rekeying, the technician will simply replace the cylinder where you put the key.
The cost of rekeying or replacing locks varies based on the hardware required.
It is recommended that owners of business properties, such as offices, rentals, or apartments, update the locks.
Owners of business premises, such as offices, rentals, or apartments, should replace keys as often as necessary. The locksmith may not need to replace the complete lock in some cases. He may be willing to rekey it for you. When replacing the lock is the sole option, it will be replaced.
Better locks mean better security
Following burglaries or other theft incidents, many homeowners have upgraded to safer locks. If this is your situation, don't turn to the internet for answers, lock reviews, or other do-it-yourself initiatives. This is a significant problem, and if your home has just been broken into, you must protect it immediately. Instead, find a local specialist and get it professionally repaired.
A professional can provide you with immediate guidance and updated locks. Furthermore, he will offer unique security solutions at all levels.
Replace your broken or jammed locks with our Clapham rekeying locksmith
The lock, like any other mechanical product, wears down with time. You can also harm the inside mechanics of a door if you use the wrong keys. As a result, keys become stuck or difficult to unlock in the lock.
A damaged lock should be replaced as soon as feasible. Don't take the chance of being locked out since replacing it will be more expensive.
Call Clapham Locksmith London 24 hours and we will get there in minutes to sort you out.