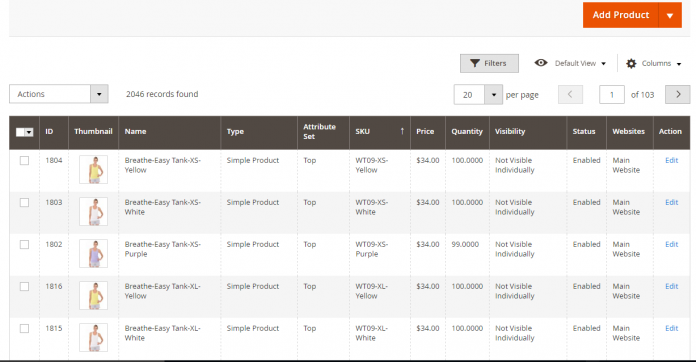 In the past few decades, there has been a massive transformation in the ways that our world is run. Much of this change has been spawned by the rise of technological advancements, and will continue as the Internet gains even more prominence throughout our society. Technology and the web have not only changed the everyday lives of people all around the world, but it has also enabled the economic sphere of our civilization to undergo a major revolution as well. The economy has been immensely altered by the rise of the Internet, and this has led to all businesses adopting the Internet in numerous different ways. Businesses both large and small have been affected, and the rise of the web has also led to the creation of novel industries as well. One of the most influential of these new fields is ecommerce.
The Effects of Ecommerce
As our society has become more involved with technology, ecommerce has become a major player in the economy. The retail industry has been revolutionized by ecommerce, and as our population continues to buy goods online, the field will continue to grow. Much of online retail is done by major retailers like Target, Walmart, Amazon, Alibaba, and more; however, there are still numerous smaller ecommerce businesses run by individuals that have the potential to be extremely lucrative as well. Many of these companies are run by people who have their own websites that use ecommerce platforms like Magento. Magento is a solid ecommerce platform, but inventory management is still a challenging issue for Magento sellers. In order for Magento sellers to have better sales and improve their business models, investing in inventory management software is essential. 
Benefits of Inventory Management Software
As Magento becomes more popular, top sellers on this platform will continue to have an advantage over their competition because of their use of inventory management software. The best sellers utilize Magento inventory management software in order to ensure that their business' inventory management is effective. There are numerous benefits to using inventory management software and one of the most imperative of these is the ability to sync stock levels. This will allow your company to automatically sync your stock from while taking your purchases into account, which will lead to higher customer satisfaction and will let your business to continue to operate. Another excellent feature is the ability to manage sales orders, which can open up the possibility to import all associated purchase data. Inventory management software will also enable inventory matching, which automatically updates SKUs, products, and variants on your inventory management program as well as your Magento store. Seeing the numerous benefits that Magento inventory management software can bring to your business should allow you to understand how this can aid your ecommerce company.
Final Thoughts    
As the world of ecommerce becomes more ubiquitous, sellers from around the world will utilize inventory management software for their Magento stores more frequently. If you want to stay ahead of your competitors, it is essential for you to invest in this software and make your business a success.