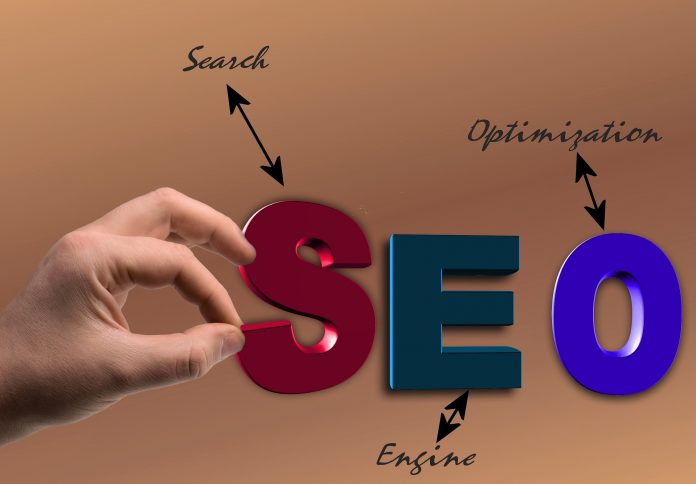 Without any doubt, SEO or Search Engine Optimization has become a widely known term these days. SEO has a lot of benefits to offer to the online based business or websites that have been made for sharing information. To make any site popular, search engine optimisation has to be used as the key method to bring the best results. With the advent of time, SEO has experienced many changes. The strategies that were used for SEO even a year earlier may have turned invalid or insignificant these days. So, SEO is a dynamic thing, and constant changes are required for the best search engine optimisation campaign performance.
Now, at this stage, the most frequent questions arise regarding the effectiveness of SEO. If the right methods have been used, SEO will do wonders for sure. If there are some mistakes in strategy, SEO will become meaningless. So, you need to understand the strategies that are working these days brilliantly for conducting search engine optimisation campaign with perfection. In the following section, you can get a complete guide in this matter.
Understanding the Target Audience
When you understand your target audience, your business campaign will work successfully. You need to understand the targeted audience through a few strategies. First of all, you need to analyse the product that you sell. Certain products are made for a certain section of people. For example, if you are selling hearing aids, your target audience is the senior people as after the age of 60 years people become short in ears. However, due to bacterial infections, kids also lose the hearing ability. In that case, kids could also be a target audience for your business. However, grossly a hearing aid providing company has to focus on reaching the old or senior people for selling its products.
There are different methods to understand the targeted group of people for your products or services. Some of those ways are discussed in the following section.
Surveys

: Conducting private surveys can help a lot in this matter. You can easily conduct virtual surveys these days through various websites. However, conducting online survey has a few drawbacks. Not many people are aware of such surveys. Nevertheless, surveys could be influenced by malicious activities, like hacking, phishing, etc. As a result, businesses do not get the right picture.

Special Media Trends

: Analysing trends on social media can help you a lot to find the targeted group of people for your products or services. Social media is a platform where people talk about personal things, as well as professional things. A business can easily approach people belonging to different age groups and social backgrounds through the help of social media.
Working on the Website's On Page Optimization
Even a decade earlier, SEO was all about off-page optimisation. On-page optimisation was there, but it was not considered as significant as it is today. A few changes to the website would not bring the on-page optimisation benefits. You need to think beyond them. You need to find more scopes for on-page optimisation. You need to apply more techniques to bring better result via on-page optimisation. For effective on-page optimisation, you can follow the tips that have been provided in the following section.
For on-page optimisation, the user interface is important. For a better user interface, you need to follow the current trend of responsive website designing. A responsive website is accessible from different kinds of computing devices, including desktop, laptop and Smartphone. Basically, responsive websites can calibrate the interface resolutions with ease and can provide a website interface that fits the screen perfectly.

Apart from the user interface, the user experience is regarded as important. For enhancing the user experience, the website has to be crafted with precision. There should not be any technical glitches with the website. The website should load properly, and every page should be accessible easily. Avoiding large images is recommended for enhancing the speed of the website.

The content of the website has to be good for the best on-page optimisation process. The content must be keyword rich, but that is not the only criterion. You need to craft content that comes with crucial information. You need to make your content relevant to your website. Relevance is the most important thing, as irrelevant content could be a sheer wastage of time.
Go beyond the Google
When it comes to search engine optimisation, most of the people are concerned with Google. Well, there is no doubt that Google is the most advanced search engine. However, this is not the only search engine that people use. In different parts of the world, people have preferences for search engine beyond Google. So, for the optimum popularity of your website, you should also focus on the other major search engines. For example, Bing is important as well as the popular search engine. After Google, Bing has been regarded as the second best search engine in the world. So, your website optimisation should also keep this advanced search engine in mind on top of Google. You can hire the services of Joel House for your convenience.
Change Is the Only Constant
Change and innovation are the two key aspects of search engine optimisation process. It is essential for everyone to understand the changes with perfection. To understand the changes, you need to keep a few crucial factors in mind. The changes to your SEO campaign should be meaningful. This is not a gambling-like thing, where you try things just for the sake of trying. You need to be logical behind every change that you bring to your campaign. Nevertheless, creativity is a big factor in business marketing. If you are creative, you can certainly draw more attention from people all around the world.
At the conclusion note, it has to be found that every SEO campaign is unique as every business has its own targeted group of customers or buyers. This is why SEO campaign has to be well throughout the process. You need the help of professionals in this regard.