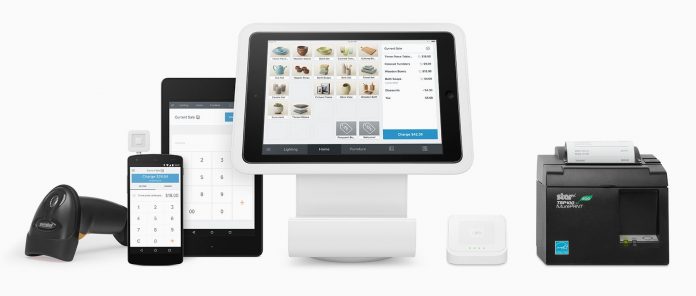 A small business' ultimate goal is growth in all forms possible. You want to hire more employees. You want sales and profits to increase along with your consumer base. You also want to increase business efficiency and find ways to do more for less. One tool that can help you to achieve all of these goals is a point of sale (POS) system.
With a POS system, you can benefit from much more than sales tracking and faster transactions. But, with so many small business POS systems on the market, it can be quite difficult to determine which system is best for your business.
Here's how you can pick a small business POS system that not only meets your needs now but also offers the ability to adapt as your business grows.
Integration/Compatibility
To minimize the overall cost of bringing a POS system into your small business, one factor to consider upfront is whether or not the system is compatible with existing payment processing hardware that you already own.
The ability to use existing hardware means that you don't have to purchase or lease new hardware. This can save you hundreds, possibly thousands of dollars.
If you're unable to find a system that integrates with hardware you already have, you will want to compare the cost of leasing the equipment versus buying it outright. Though leasing is a lower upfront cost, it can be more expensive in the long run.
Transaction Processing
Transaction processing is a feature that you can expect from any POS system. Even though this is basic functionality, it's one that can have a huge impact on the success of your business. Retailers can greatly benefit from lower transaction times, which allow you to conduct more sales on any given day.
When it comes to transactions, there are some features that you'll want to ensure the POS system offers. Must-haves include:
Support for a variety of payment methods (cash, debit, credit, gift card, and mobile pay)
EMV (chip) card support
Integration with an existing payment processor
Compatibility with hardware such as barcode scanner and card reader
Ensuring these baseline features are available is crucial for ensuring your day-to-day transaction needs are met. This ensures happy customers and healthy sales.
Employee Management
Another must-have feature you'll want to look for when choosing a small business POS system is employee management. Even if you don't have many employees now, as your business grows, it helps to have a system that can be used for clocking in and out, tracking employee hours, creating work schedules, and tracking employee data, such as register activity and open close amounts.
Using a POS system for employee management saves you time and money. Since you don't have to buy and learn how to use a completely separate program for managing employees, you can minimize costs and instead use an all-in-one POS system.
Inventory Management
Even as a small business, it's important that you have deep insight into your inventory. Nothing will sink a business faster than being out of stock of your top selling items. With automated inventory management from a POS system, you can enjoy robust capabilities such as alerts, reorder triggers, matrix inventory, and real-time data.
Depending on the number of items your business sells, you'll also want to determine how inventory can be imported into the POS system. If you only sell a few items, a manual important isn't too painful. But, if you sell hundreds or thousands of items, you'll want to find a system that supports CSV imports.
What's nice about automated inventory management is that there's no need for employees to walk around and conduct a visual check of what's in stock and the quality. A POS system is able to automatically update inventory counts based on what items have been sold during completed transactions.
Sales Data & Analytics
Not only will a POS system enable you to run sales and effectively manage your inventory, another amazing feature that you'll want to have is sales data and analytics. The system you choose should offer reports on major business functions such as:
Sales performance
Marketing
Staffing
Inventory quantity and value
With this information, you can have a clear idea of your business' health. Using this information you can make more informed business decisions that can then improve the efficiency and health of your business.
Not only is it helpful to have the right reports, but you also want to ensure that the reports are configurable and are presented in a way that's useful for you. Choose a POS system that allows you to change and compare date ranges and data points.
Conclusion
The top goal of any small business is to grow. As your business grows, you want to ensure that your business investments are able to grow with it. By choosing the right POS system, you can ensure that your investment is worthwhile now and into the future.