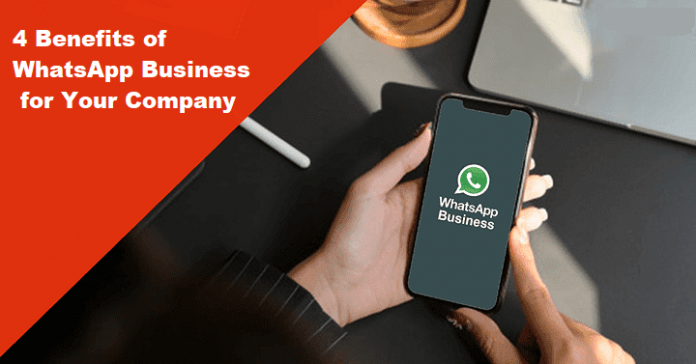 If you are a business owner and are not leveraging WhatsApp for your business, you are doing it wrong. With more than 1.5 billion active user bases on a daily basis which include users of GB whatsapp, FM whatsapp and Whatsapp Plus but are they safe to use?This is a separate topic. WhatsApp can not only be a platform with a huge audience but putting it across bluntly, an absolute game-changer for you. As every platform has a business account version to offer, WhatsApp too has one called WhatsApp business.
Switching to WhatsApp business and Bulk Whatsapp Sender allows you to get access to many useful tools and features that can help your business grow and have a powerful impact on your client base. Highlighting a few handy features, WhatsApp business helps you with quick replies. You cannot be online all the time but your account can be. A prompt response creates a good impression on your customers and helps in conversions as well.
Secondly, with WhatsApp business account, you can get a verified badge which helps you gain the trust and creates an authentic forefront with your customers. Furthermore, it also helps you to send automated greeting messages, catalogues and receive along with keeping track of the analytics of your messages. All these things said and done, let's explore 4 benefits of WhatsApp business for your company and why should you switch to a business account in 2021.
#1. Create Brand Connections 
WhatsApp Business helps you create a brand connection with your audience. Today, marketing is all about connecting at a personal level through stories and keeping your customers first. Small gestures like replying on time and a sweet greeting message can help you create a magical relationship between you and your customers.
You can make "feedback" your best friend and ask your customers about areas where you lack, where you can improve or even something that they like and appreciate about your brand. Involving your customers with your business brand helps you grow tenfold and also create a strong and long-lasting customer relationship and connection.
#2. Engaging Globally
The world is your playground and you are the player. Earlier, before technology spread its wings, connecting and engaging beyond a certain geographical distance seemed impossible. But today, that's not the case. Today, every country on the map globally uses WhatsApp. With various social media platforms now available to us at the click of our fingers, it is easy to connect and engage with people globally. 
So, this means good news. If you are a business owner, WhatsApp business allows you to leverage global contact with people sitting and operating from different parts of the world free of cost. One of the best sources of WhatsApp marketing that enables you to do this hassle-free and efficiently is Whatso. This software allows you to send bulk messages and reach a large pool of customers from the comfort of your home. Engaging has never been so easy. Switch to WhatsApp business and start your journey right away. 
#3. Two-Sided Conversation
Sending in proposals after proposals but no luck? Turn a one-way message into a two-way conversation with WhatsApp business account. When you directly interact with your customers in a one-to-one basis, you create better chances of conversion.
Involving your customers in your brand stature not only helps you grow as a business but also creates a sense of brand loyalty within them. So, why miss out on this chance when it can turn major tables for you?
#4. Messaging Privately and Securely
In today's world, where privacy is the biggest issue, WhatsApp assures your safety and privacy first hand with end-to-end encryption. Your messages sent and received are secured and there is no third-party hindrance regarding sensitive details shared if any.
WhatsApp is hands down the best encrypted messaging App out there which guarantees to protect your data and other valuable information. Sometimes, many other platforms might promise you a safe messaging and privacy filled experience on their platforms but sadly, this is nothing but an illusion. 
These Apps not only record all the information that is shared but also keep a track of all the conversations and media sharing. Hence, WhatsApp business is your one-stop destination to experience a messaging experience that promises safety and privacy firsthand.
We hope these reasons are enough to convince you and switch to WhatsApp Business account today. With a plethora of features to explore and benefit from, this platform is an amazing way to kickstart your new business and connect to a larger audience to grow your existing business as well. So, why wait when WhatsApp Business account is just what you need. Switch today and enjoy the benefits for years to come.