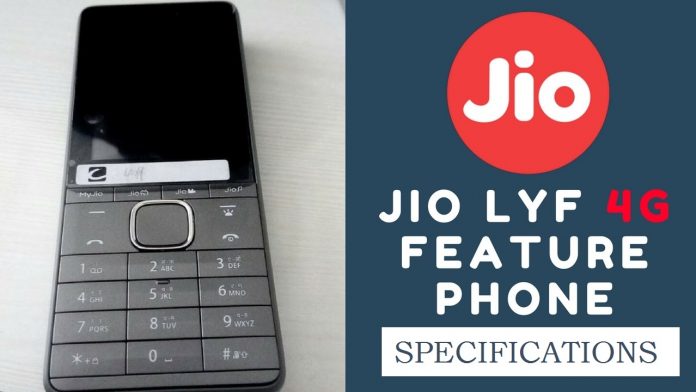 In its Annual General Meeting earlier this year, Reliance Jio announced the latest Jio phone to be available to its consumers for free. Well, not technically free, you have to pay a deposit of Rs. 1,500 which can be retrieved back after three years but only if it is in a working condition. This makes the phone effectively free for the Jio users. The phone was available for pre-booking from August, and the company has now started its delivery from September 21st.
The classic feature phone with 4G & VoLTE
Although built like a classic feature phone, this candy bar-shaped Smartphone gives a lot of 4g enabled smartphones a run for their money. The phone comes with a small screen and a numeric keypad which was the rage a few years ago before touch-screen phones overtook the market. The phone is comfortably sized so that one can have a good grasp over the phone.

The keypad is easily accessible from one corner of the phone to the other due to its carefully planned size. Keeping in mind the price factor, which is technically zero, you get a really good Smartphone which good quality plastic casing and rubber T9 keyboard with good clicky feedback.
Screen quality
The Jio phone although has a small screen of just 2.4 inches measured diagonally, the phone is well capable of streaming movies and watching your favorite TV series with decent colors. The Jio phone features a resolution of 240×320 pixels with a screen made out of TFT.
Upon comparison with other similar phones like Nokia 3310, the phone doesn't provide richness in picture quality as Nokia does, but upon taking a second look at the price, Nokia costs you Rs. 3,310 whereas the Jio phone is effectively free to take. The phone isn't Touchscreen capable.
OS and Software
The Jio phone being free is very decent regarding performance and is slow at times. Although watching live streaming or anything doesn't lag in this phone, if you tend to open more than one application in a single go, the phone seems to take time.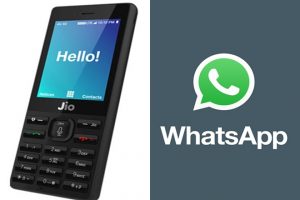 The phone lacks android, and the operating system is based on KaiOS which helps merge the power of a Smartphone into the affordability of a feature phone targeting the middle and lower class section of the society. As of now, the phone doesn't support Whatsapp or Facebook app but who knows maybe in future it might.
Camera and Battery life
The phone comes with a removable battery and charger but doesn't provide you with headphones, but you can use one if you want to as it comes with a 3.5mm jack, but you would have to buy it from your pocket. The phone supports a 2000 mAh battery. The reliance Jio phone camera is of the same quality as you would expect at this price. The rear camera has 2-megapixel sensor complemented by a VGA camera in the front.
4G-VoLTE feature
The most stand-out feature of the phone is its ability to support 4G, which makes it better than any other feature phone available in the market. The speed of surfing and streaming is optimum in this phone. Apart from video chats and free calls, one can also enjoy web browsing and JioTV which is fun mostly because of the good speed.
Storage and sim
The phone has an internal storage of just 4 GB but is expandable up to 128 GB. The phone isn't a dual sim like other Smartphones and provides just one nano sim which only supports Jio and no other operator.
Short-cut app launch via long press on keys
The keyboard doesn't just help you navigate or type in messages. The phone's keyboard is designed to help you open various apps with just one long press of a key rather than going through the whole menu. The phone also features Jio Voice app which works on voice command which is another great feature in this phone.
Price
The Jio phone is free of cost unless you don't want to return it after using it for three years. The Jio phone is delivered to you after an initial deposit of Rs. 1,500 which can be refunded back once you return the phone after three years.
The overall Jio Phone review lands us with the verdict that the Jio phone holds good at this price range and the speed it delivers with its 4g service is the selling factor of this phone.