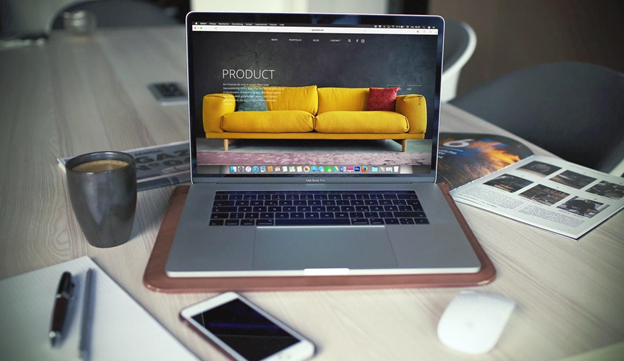 You've finally fulfilled your dream and put everything you need to do business together. You have the product in place, the personnel you need, and the right location. However, soon after you open your doors for business, you realize customers don't automatically pour in through your doors. Even if you own an e-commerce store, people won't land on your website by chance, at least not in the numbers you want.
In today's times, you don't have to think about purchasing prime air time to put your brand in front of potential buyers. You just need to make proper use of available digital channels, starting with your website.
Create Promotional Content
Before they open their doors to the public, most businesses will have already set up a website and social media handles for most platforms. The next task is filling them with engaging content.
There are several ways you can grab the attention of visitors. You can post promotional videos talking about your brand or standout features of your products. The videos can also contain instructions on how best to use your products. Your site can also have pop-up messages from time to time inviting your customers to take advantage of a one-time offer on a particular product.
It's also a good idea to maintain a blog on your business's website. The blog can highlight particular products, the business's roots and beliefs, and industry trends. Not only may visitors find these posts interesting, but they can also help your search engine rankings.
Start a Facebook Business Page
In addition to reaching out to customers and potential customers through your website, you should think about tapping into the power of social media to communicate with them. You can have your Facebook business page up and running in a matter of minutes with minimal effort. But you must ensure you cover all the bases of setting up a good Facebook business page, which are:
Detailed contact information, including directions to your physical outlet, if you have one. Make sure you keep this information up to date whenever there are any changes.
A high-resolution image to act as the banner of your Facebook page. This could be a picture of the interior or exterior of your store or your products. You can then add a high-resolution image of your logo as the profile picture.
A clear call to action will advise visitors to your Facebook page on what action to take to benefit from your products.
If you had a branding agency service build your website and formulate your brand identity, consider hiring them to help with your branding on social media as well. Your Facebook business page should feature consistent branding.
Listen to the Consumer
It's not enough to simply set up your website and social media handles; you need to ensure that they contribute to your business objectives. If you enlisted the help of a branding agency to set up your digital presence, you need to ensure you get a good return on your investment.
Capturing analytics on your website's effectiveness will help you determine if it is achieving its intended purpose. Web analytics use specific metrics to reveal how well your web campaigns perform and help you make decisions based on cold, hard facts instead of going by your gut feeling. You can see how many unique visitors stopped by your website within a given time and if they immediately bounced away or stayed and engaged with your site.
With information on what specific areas of your site visitors interacted most or least with, you will know which features to keep and which features to discard to increase engagement. The same goes for your social media campaigns. You can tell your intended target audience's interest level by the number of likes or views on a post.
Don't Forget a Call to Action
A call to action, or CTA, is the part of your campaign, on your website or on social media, where you allow your audience to respond to your message by taking a specific action. CTAs are important to the sales process, and you should not be afraid to include them in communication with potential customers.
Many businesses hold back from using CTAs for fear of coming across as pushy. But your call to action doesn't have to be "buy now!" It can request the visitor to sign up for your newsletter or ask for a quote. In this way, you can slowly guide your audience into making a purchase.
Start With a Plan
There are many aspects to promoting your brand or products online, and it may seem overwhelming if you're just getting started. Instead of randomly trying out various measures, start your online campaign by developing a strategy. This will help you apply the different online campaigns systematically while measuring their performance.