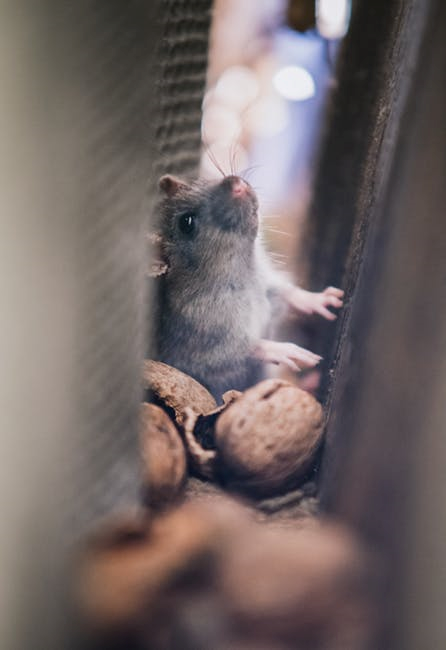 In 2018, the pest control industry in the United States saw $14 billion in revenue.
Wouldn't you want to be involved in such a lucrative and fortunate field of work?
If you want to start a pest control business, there are some things that you need to know. After all, it is about a lot more than just killing pests and taking care of buildings.
Keep reading to learn a little bit more about what you need to get started and what you need to remember when beginning to establish your business.
Tips to Start a Pest Control Business
Starting a pest control business can give you a good income, but it takes hard work and marketing smarts to get it up and running.
A lot of people that have their own business will first start out working for a business that has already been established, but it is not the only way to do it. You can be a freelance pest control worker first as long as you can do it safely! 
If you're considering having a pest control business, you probably know you can't be squeamish or afraid of bugs. Exterminators have to kill all kinds of creatures, including roaches, spiders, termites, ants, or even rats. 
Setting traps with poison and baits or sealing off certain parts of a building is part of the job. You may have to safely fumigate whole buildings and educate people on how they can control the problems on their own as well.
This type of business is typically seasonal as different seasons bring on different pests. It also depends on the general climate of where you live in the world.
As a business, you can offer packages to other businesses or even homes that will help you have a more steady income throughout the year.
The truth is, however, that starting a pest control business is about a lot more than just going out and killing pests.
You also have to be able to market yourself and get your name out there. If you don't, you won't find that jobs come to you very easily at all. 
What Do You Need to Begin?
In order to be good at this type of job, you have to know about pest control and how it works. You also will want an insured vehicle that will let you transport equipment and supplies. 
A website, business cards, signs, and advertising materials will help you promote the business. Pest control marketing will help you grow your business into something successful.
Being able to network with others and gain relationships that could grow into professional opportunities is also very important. People that like you will be more likely to hire you and trust that you will do a good job controlling their pests.
Lastly, you must be certified to be a pest control professional. Contact your state pest control board to get more information about certification and what you need to do.
Establish Your Pest Control Business
To start a pest control business, you need to have the knowledge, experience, and skill to make it happen.
Your certification courses will help you figure out what you need and how you can get all of those necessary skills! 
Creating a pest control business will cost money up front, but can easily pay off with hard work. If you're interested in creating your own business, learn more checking out our articles about establishing a startup.