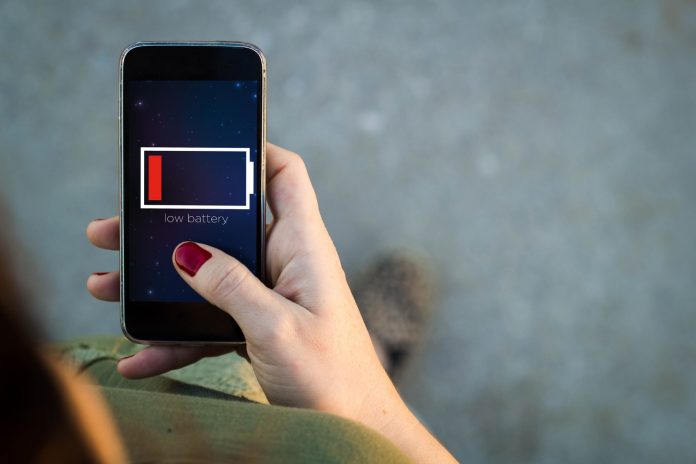 Attractive trade show booth is one of the important factors to draw visitors in. That's why you need to take care of acquiring an eye-catching display before an event starts. However, even seasoned exhibitors may experience a hard time choosing a right display and accessories they need for their marketing needs. If you need help with picking a perfect solution turn to the experts in trade show products. Exhibe Portable knows what you need to create a modern, attracting, and valuable display to grab visitors' attention. When it comes to exhibiting you have to use every opportunity to have all eyes on your exhibit. Therefore we present a new product capable of increasing your chances to win attendees' hearts – trade show charging stations.
Trade Show Charging Stations
This novelty product on the expo floor will definitely draw visitors to come to your display. In addition to their appealing design, mobile phone charging stations offer a solution for visitors who need to charge their devices. While the guests of your display are waiting for their devices to fully charge you have an excellent opportunity to promote your brand, products, and services. Being thoughtful to people is a first step to convert attendees into loyal customers of your business.
Besides the fact that charging kiosks let your visitors power up their phones and tablets they can also help you create a comfortable lounge area at your booth where people can sit down, relax and enjoy conversation with your booth staff. We are sure that such informal place will create a perfect atmosphere for marketing your brand, products and services.
Benefits of Trade Show Charging Kiosks
The main benefit of these products is that they are able to attract more visitors to your booth. The more people get familiar with your exhibit the more chances to meet potential customers who are actually interested in your products and services. By providing attendees with the opportunity to charge their devices you let them stay a little bit longer at your booth. And this is an extra time you can use to promote your company, products, and services. While your guests are waiting for their devices to charge you can engage them into a conversation and subtly market your brand without any pressure. A friendly ambiance at your booth makes people more relaxed and open to receiving new information.
Putting a mobile device charging station is also a way to demonstrate your visitors that you care about their needs. At the same time, it will make visitors think that you are a reputable company treating their customers well and trying to serve their needs in very possible way. Customers like the demonstration of care, and this is something that will help you win their hearts.
Custom cell phone charging stations
Exhibe Portable provides a full spectrum of products to serve our clients. They offer the portable charging station for cell phones featuring different configurations and appearances. You can pick a charging kiosk based on the size and design you require. Do you have a small exhibition space? No worries, you can pick a station with compact dimensions without loosing in functionality and attractiveness. You can also choose products by functions you would like them to perform. For example, Formulate Charging Counter is a 2-in-1 product having all the benefits of a trade show counter featuring charging possibilities. If you need a table to place some literature or product samples wouldn't it be a great idea if this table could do even more than regular portable tables? With bar table charging stations you can have both a convenient table with branding possibilities and a charging station. Exhibe Portable offers multiple products with various designs you can choose from for your exhibition needs. Whenever you want to give your visitors positive impressions of your company charging stations are the best way to do it.