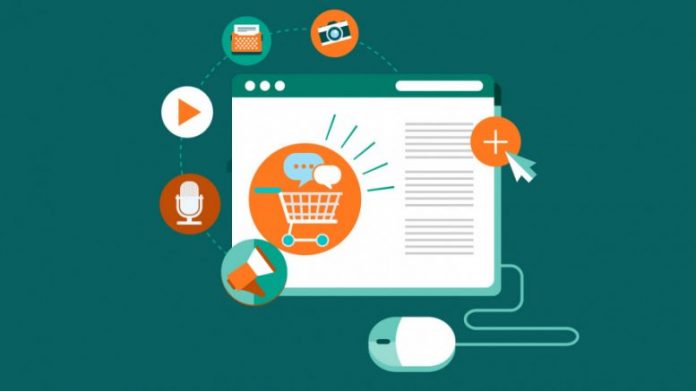 Irrespective of the fact that you are just starting your journey in the field of content writing or an established writer, who have been in this field for a while, one thing is for sure and that is you will need to excel in this specific field so as to leave the others behind. Therefore, make it a point that you revisit your content strategy plan always. It will not hurt you much but it will surely help you to make sure that your content is strong, up to date, and innovative.
According to a report of the Content Marketing Institute it is found that:
Most of the successful business to business marketers admit that they spend about 40% of their total budget on

digital marketing services

and especially on

content marketing and

This figure of 2018 is up by 1% as compared to that of 2017.
Therefore, to beat this fierce competition you will need to make sure that your content is smart, meaningful and useful. Most importantly, you should have a solid and result driven content marketing plan in place.
In your plan you should clearly specify a few points such as:
What content strategy actually means to you

Why your business needs such a specific content marketing plan

The exact steps that you need to follow to create such a strategy

How your content is able to generate leads and

How and what you want to publish on the social media.
Ideally, content strategy denotes to the management of almost all available tangible media that you can create and own irrespective of the fact that it is written, downloadable or visual. It is also a useful and effective piece of your marketing plan that will help you to demonstrate continuously the expertise that you bring to this specific industry and who you are.
Typically, in this modern world of business marketing where everything is digitalized, content creation is very important and plays the most significant role in the growth of any business provided it is well-planned and well-organized to suit the business purpose.
In order to ensure that you will need to make sure that you consider a few specific things when you develop a content strategy. These key things to consider are:
Who are the people you are creating the specific content for  

Who is the target audience relevant to the given context and content and

For how many audiences are you creating this content?
You must know that any business may have more than one type of customer and therefore you must make sure that your specific content has the potential to cater to a diverse range of readers or viewers.
Variety of content types
You must consider and use a variety of content types as well as diverse channels when you frame your content strategy. This will surely help you to deliver different types of content according to the needs of each type of audience that you may have in your mind so that you can engage everyone with whom you intend to do or already do business with.
Ideally, you must make sure that your content will solve the problems that your audience faces when they choose between the products or services similar to yours.

You must also make sure that through your content you make them understand that your product or service will be able to solve their problems as well.

By the same token, you must also make sure that your content has the power to educate and coach them through the specific problem when they start to identify and address it.
In fact, a sound and smart content strategy will support the people on both sides of the product such as those who are still figuring out their main challenges and also those who are already using your product or service to overcome their specific challenges.
After all, your content should reinforce the solution or solutions that you intend to offer and think that it will make your customers more competent users of your services or products.
Make it unique
Your uniqueness is the most significant factor in creating content or a content strategy. You must make sure first to identify the factors and reason that make you unique. Accept the fact that your competitors will be dealing with the similar products or services as yours. It is only then you will be able to make your potential customers know that your [product or service is better from the others or at least different from that of your competitors who claim to be offering the same product.
This is where good content comes into play. Any good content will not only prove why your product is worth buying but will also ensure that you are worth listening to. That means you will need to choose the right content format first from the many different available choices such as:
Infographics

Videos

Blog posts and others.
Once you have done that, you should now focus on identifying the topics you want to write or take a position on. Lastly, you should ensure that the format fits in with your budget so that you can express your opinion in the best possible way in that position.
Once you are done with the basics, you will need to focus on the other aspects to make your content strategy a success. These aspects include:
The channels where you want it to be published since there are different channels that can include owned properties, social media properties and others

Managing the creation and publication of your content by figuring out who is creating what and when it is going live and

Consider the content topic standpoint so that you can easily visualize the message and assert the same with authority to your audience over time.
All these steps when followed will help you to get more reliable, organic and cost effective sources of web traffic. It will also enable you to generate new leads in the end.
Happy creating!