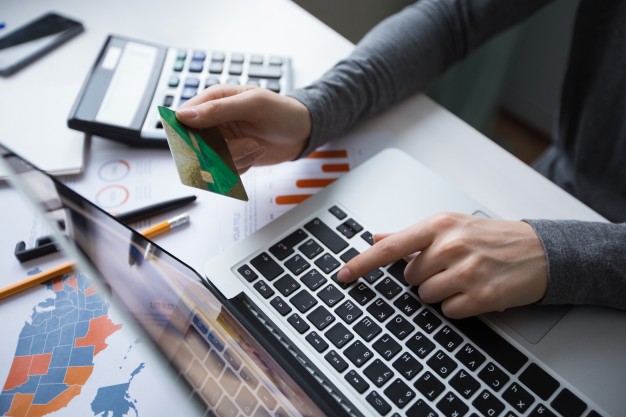 Creating a seamless payment experience is one effective technique that web owners can implement to improve sales and increase conversions. The billing page allows your customers to pay for their purchases. Knowing the sheer importance of billing to your business, strive to make it as easy and hassle-free as possible.
There are a few measures you can take to ensure that clients are delighted with the payment process. Your billing system shouldn't leave a bad taste in their mouths.
Here are 5 tips to setting up billing on your website:
Facilitate billing without forcing customers to create an account
Let be honest: majority of shoppers hate creating online accounts, mainly because they detest getting their mails swamped by promotional content. In addition, customers must always come up with a distinct username and password for their account – it gets tricky remembering this valuable login info. Therefore, it's best to allow your customers to buy your products online without requiring to create an account. This will prevent you from killing potential site conversions.
Apply for your unique SSL certificate
If your plan involves in-house payment processing, then you'll certainly need to create a secure local server. This process is easier than it sounds: simply turn your computer into a secure server by encrypting it using Secure Socket Layer (SSL) technology. This will prevent intruders from hacking into your system and accessing confidential data. Get your cheap SSL certificate from SSL2BUY and secure your website.
Get a merchant account that works for you
Before setting up a convenient billing method on your site, it's important to subscribe to a payment gateway. This refers to a software that enables customers to make online payments using their credit card. Currently, dozens of such software exist. The trick lies in finding one that fits into your particular business model. In most cases, you'll have to create a merchant account if you truly desire to use a particular payment gateway. These exquisite cbd merchant services will certainly put a smile on your face.
Fix errors in the billing page
It's normal to have a few mistakes here and there. However, the checkout page is arguably the most vital for any business owner. A single error (such as a missing @ in your PayPal email address) could cost you lots of revenue. Assess this page carefully to ensure that such mistakes don't exist. If you notice any issues within the billing page, get a competent web designer to fix it immediately. You can also allow customers to save all their submitted info so they can pay more easily next time.
Only request for critical information
One major conversion killer is asking customers for too much information, most of which is irrelevant. When clients buy products from your site, they're only required to submit necessary info concerning their specific purchase. So when creating a fill-out form for your customers, simply include a few relevant fields. Sadly, 11% of adults living in the U.S. abandon their purchase because too much data is demanded.
These 5 tips will help you set up an effective billing system on your website.