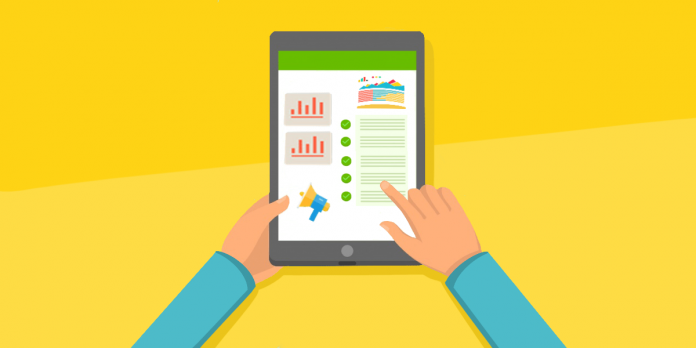 Ecommerce can be a cut-throat business. Not only are you competing against the online giants, you've also got to compete with small and medium businesses across the globe who will try to undercut you and offer a better level of service — tempting your customers away. So, how can you stay ahead of the competition? Here's some tips to keep your website on top.
Pay Attention to SEO
When customers are searching for your product or service, you want to be sure your website is at the top of their search results. Whether you're a local business trying to attract people from the surrounding area, or you want to find customers across the globe, there are a number of SEO techniques small businesses can use to boost their rankings. Ideally, you should work with an SEO agency to get the best results, but you can carry out a few simple SEO tasks such as:
Using keywords naturally in your content
Getting your site linked from reputable sources
Ensuring your Google My Business listing is up to date
Including meta descriptions on each page
Optimizing your site for mobile
Build a Social Media Following
Having a lively social media following is essential for a number of reasons. It gives your brand a signal boost; it ensures people can get in touch with you; it gives you a place to advertise new products and services, and much more. Therefore, it's something that's worth investing in and spending some time on. Social media can influence buying decisions, so make sure your sites are always up to date and you are interacting with customers to give yourself the best possible chance of success.
Build a Site that Caters to All Visitors
It's worth remembering that not all customers will be visiting from the same country or on the same devices, so there are a few things you need to do to keep your website inclusive to all. Firstly, you need to optimize your site for mobile, as over half of your visitors are likely to be visiting from a smartphone or tablet. This can also boost your search engine ranking, as Google prioritizes mobile sites when people are browsing on phones. Secondly, you need reliable hosting to ensure maximum uptime and performance, keeping in mind that people will have varying internet speeds and connections. Inline Hosting have made this easy by creating an article about HostGator vs Bluehost, so you can decide which is best for you.
Go Niche, Rather than Taking on the Giants
Websites such as Amazon, ASOS and Wish make billions because they offer thousands upon thousands of products. This means that whatever you are looking for, you are likely to be able to find it on their site. However, what they don't do is offer a niche or specialize in particular items, which is where smaller competitors come in. For example, if you run a clothing site, you'll never have as many products as ASOS, but you could choose a niche like alternative fashion or ethical clothing, then create relevant content and build a following. The result is that you can become known for doing this style well.
Offer the Best Prices and Free Shipping
Keep up to date with the prices your competitors offer and try to undercut them when possible. Even if you don't make huge profits at first, if you offer low prices and excellent service, you can build a loyal customer base. Shipping prices can also make a big difference to your sales. 75% of consumers expect free shipping, even if they spend under $50, so it may be worth absorbing the cost or offering a delivery subscription.
Another tactic that's great for bringing people in — and can make for interesting social media content — is offering sales, discount codes, loyalty points and other ways for people to save. Who doesn't like to feel as though they're getting a bargain? You should also offer an incentive if people follow you on social media or sign up for your e-mails, as this gives you a chance to turn them into recurring customers.
It often feels like the Internet is run by a few big companies, and that small websites don't get much of a look in. However, the good news is that it is possible for smaller ecommerce websites to gain their own followings, and many of them have loyal customers who buy from them again and again. By working on your SEO, social media and marketing, even the smallest site can get ahead of the giants and stay competitive.