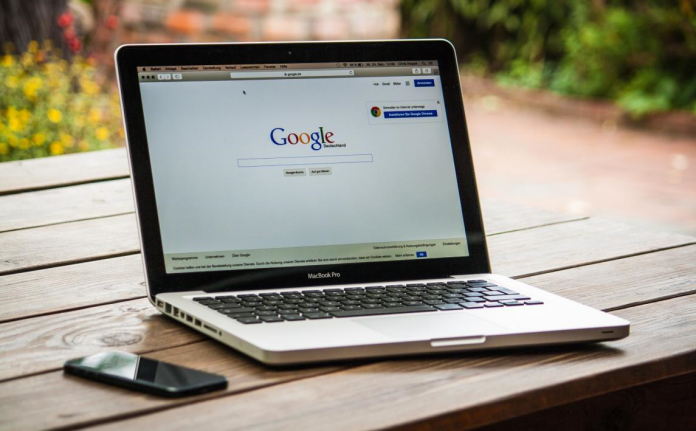 One of the latest releases by Apple is MacBook Pro laptop retailing at $1,099. With the advanced features in Apple products, the prices keep rising. One of the reasons you probably have to break the bank to buy an Apple laptop is the unlimited storage.
But if you've been using your Mac for a while, you will realize that your storage is filling up. For the latest Mac, you can upgrade the internal drive. But you can't install an internal drive on an older version of Mac. 
All is not lost. If you're new to Apple computers, you might not know how to get the most out of your storage space. Here's how to optimize Mac storage.
1. Reduce Clutter 
Your Mac might be having large files that you don't need. You can free up space on a Mac by reducing the clutter. Choose the file category after clicking the button on Review Files.
Use the different categories to delete the files. Each category shows the storage space for the files. You can delete based on the free space you want. 
The Empty Trash Automatically option can also be an ideal declutter tool. Once you activate it, your Mac will delete files in Trash after 30 days. The action increases the space on your device. 
2. Clear Your Downloads
Do you need thousands of downloaded files on your computer? Well, the answer is probably no. Most downloads are for temporary use.
But just like most of us, you've stayed with downloaded files for months. The files occupy significant space on your machine. One inexpensive way of freeing up space on Mac is by deleting the downloaded files. 
You can flip through downloads to check whether there are important files. Trash all other documents and enjoy the increased storage. You'll realize how much space your downloaded files have been taking. 
3. Manage the Photo Library
If you need to optimize Mac Storage, work on the photo library. The videos and photos you've taken over time occupy significant space. The iCloud Photo Library can help to clear up space on your Mac. 
Once you enable the iCloud Photo Library feature, you'll upload all your videos and photos on iCloud. Besides freeing up space on your Mac, the function provides great backup. You can access your pictures from iCloud.com from any of your Apple devices.
This photo library stores smaller and lower-resolution versions of your original photos. The approach is a great way to optimize storage. You can download the videos and photos on your Mac to view them on full resolutions.
4. External Hard Drives 
External hard drives are equally effective in information storage. If your Mac storage isn't enough, get the external SSD for Mac. External hard drives are portable and highly convenient. 
While upgrading Apple's storage is a plausible option, the expenses and the procedure involved can be daunting. That's why external SSD is an alternative you can't ignore. With external storage, transferring files between devices is quite straightforward. 
 The SSD external storage is an exceptional backup for files. If your internal drive becomes compromised, the files on the external storage remain secure. The primary limitation when you embrace this option is carrying your hard drives everywhere. 
5. Delete Some Apps
Do you use all those apps on your Mac device? Most of the apps come with the laptop. You've probably never opened the TeamViewer or Skitch apps on your iPhone. 
To optimize Mac storage, delete some of the apps that you don't use. Flip through your LaunchPad or applications folder. If there are apps you haven't opened in three months, delete. You can download them again if you'll ever need them in the future. 
With the latest macOS version, tracking large applications is easy. The feature detects the last time you opened the app. The Storage Management Tools deletes the apps deemed useless. 
6. Remove Duplicate Files
Removing duplicate files is one of the ways you can get more storage on your Macbook. If you check your computer critically, you'll realize the many duplicate files all over. Having all these files is inevitable, especially if you have been using your Mac for years.  
Luckily, you can delete these files with minimal effort. Gemini 2 is an app that you can use to detect and remove all duplicate files. The process is pretty slick, and you don't have to worry about other important files.
Check out the App Store to buy Gemini 2. With the available free trial, you can delete all unwanted files within a second. You can navigate through the App Store for other options. 
7. Clear iTunes Backup
For most people, backing up the iPad or iPhone to Mac through iTunes is a norm. The result is large backup files. The amount of space occupied by the data is unbelievable.  
iTunes backups can take up to 200 GB. You can delete the files manually. You'll need to close iTunes before deleting the folders. 
CleanMyMac can be an easier way to delete the folders. The folder provides actual names for the backups to make selection possible. Once you check the items you want to delete, select the Clean button to clear.
8. Delete Language Files 
When you buy your Mac, you'll notice that the applications are in different languages. Switch Mac's system to a preferred language and start using it immediately. The language files take up significant space on your device.  
Deleting the language files is a great way of freeing up your Mac storage. You can use Monolingual or CleanMyMac apps to remove the language files. The extra storage can be useful if you want to save more important files.  
You'll Need to Optimize Mac Storage to Enjoy the Full Experience of Your Device
If you are new to Apple products, the detailed Mac storage tips can be an ideal starting point. Optimize Mac storage so that you can have free space to store everything you want. Apple will give you a range of options to remove unwanted files and apps. 
For more informative and trending articles on a wide range of topics, browse through our site further.