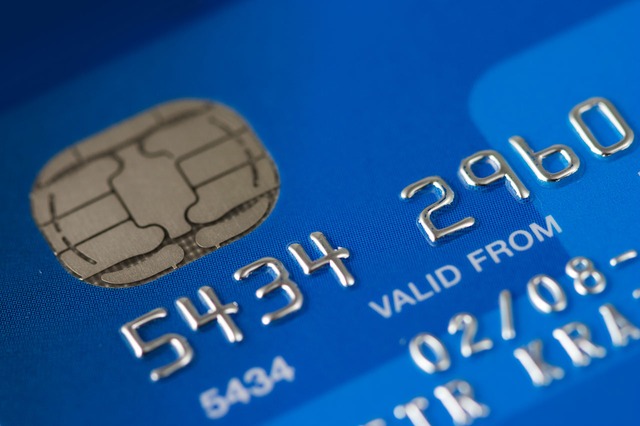 Establishing a business is no mean task; requiring time, effort and a ton of resources. Managing your business and sustaining it until you find a lucky break is another hurdle to cross. Present-day transactions in the business are all about cashless exchanges and e-commerce. The need for plastic cash is growing and many businessmen are adapting fast to the changes.
Entrepreneurs looking for easier ways to sell products or services, generally tend to use credit or debit cards for ease of payment. These transactions require a Merchant account. Merchant accounts are settlements between yourself and a credit card processor that enable you to receive credit card payments from your customers. The Credit card processor is responsible for depositing the payments into your bank account.
Depending on your business, you may need more than one Merchant account. They can broadly be categorized into 2 types. One where the card and the holder are present for the sale; the other where the card and the holder are absent for the sale, as in the case of e-commerce.
It is recommended that your merchant account be separate from any other account you hold. Any payments received for your products or services from your card use, first are deposited into your merchant bank account and then transferred by the bank to your regular bank account. The credit card processors are like middlemen in a transaction; between yourself and your issuing bank. It would be practical to utilize a credit card processor who will allow you to select your bank of choice for the deposits.
Setting up a Merchant Account
Conduct sufficient research before setting up your merchant account. Your merchant account is an important means of receiving electronic payments and an integral part of your online business. Merchant accounts can be availed from a number of entities. Banks do offer setting up instant Merchant accounts as part of their facilities, but if this service is not available at your bank then you would have to seek another bank that does so.
Consider getting recommendations from work colleagues or close friends. Read the reviews about the services provided by the processor to suit your specific needs. Organizations that offer Merchant account Solutions are an option. Referred to as the Independent sales organization, they offer loans and cash advances in regard to merchant accounts which will help boost your business economy.
Requirements for setting up a Merchant Account
Account providers undertake big risks when they offer merchant accounts. They have a set of standards that every customer must meet in order to sign up for the merchant account. In the worst-case scenario, customers demand refunds even before the termination of their contracts. This means that the providers have to cough up the refunds without making any profits off the deal.
So before the provider assigns a merchant account to anyone, they review all business details of the customer to decide if they meet the criteria. The most interesting aspects of customer reviews are the extent of the business, how long it has been running successfully; customer credit score and the quality of the products and services offered by the customer.
Choosing the right Merchant Account Providers
As in the case of any decision making, an informed decision requires proper guidelines and factual information. Settling on the right Provider from among the many available is a dilemma, but here are a few tips to help you select a reliable account provider.
You could start by checking out the track records of the providers. The Better Business Bureau reports contain all previous customer records of the provider. If there are too many compatibility problems or complaints it means you had better look elsewhere. Or you could ask around with your friends or colleagues who have their own businesses, about their providers. Do they handle the processing well and if they would recommend them to others?
Technical support is always needed in unexpected situations. So make sure the providers have a toll-free customer service number and whether it functions as it should. Since your business is not the usual 9 to 5 set up, it is essential that your provider be easily accessible through mails or phone.
Keep in mind the specific needs of your business and ensure the provider is offering you the particular processing that would suit your business plan. Discuss any future expansion plans and come up with alternatives that will sustain your business in the long run.
In your quest of finding a cheaper processor, do not jump at the opportunity when the provider is offering you rates that are comparatively lower than the processing rates charged by other providers. Chances are after a while, the rates will spike drastically much to your dismay or they are not disclosing some hidden fees that you may be charged for later.
Sit and discuss the monthly processing volume limits that may or may not apply to your business. You might end up having to pay extra to receive more payments, for any processing that exceeds the agreed-upon limit.
For use of credit cards or debit cards, you will also need a credit card reader or a point of sale, electric cash register. The compatibility of the merchant account with the hardware you choose is a must since anything less will mean that the card transactions will not work.
Obtaining an online merchant account eases the payment mode in online selling. But you have to ensure that the online merchant account that you currently own supports your online payments.
Do your own research. Find out their total experience in the field, their technical competency, how disputes are handled, if they provide any training to your staff regarding their policies, their reporting capabilities and the time they take to deposit your payments in your bank. It usually takes 2 days at most for the deposit.
It goes without saying that different provider services should be compared in detail if you want a reliable and responsible merchant account provider. Merchant accounts are the new solution for flexible payments.