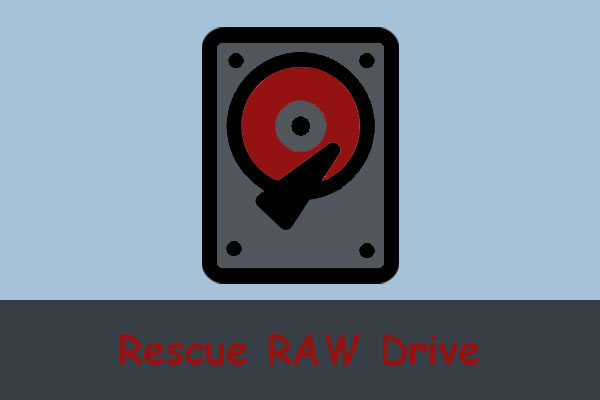 RAW filesystem is a hard drive or another data storage device state when there is no filesystem. As there is no filesystem on the disk there are no files or folders on the disk and it can't be used for storing data.
Main reasons of RAW hard drives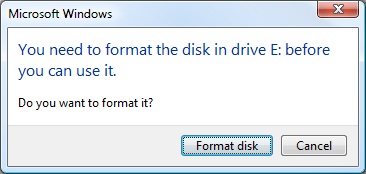 Here is the list of main problems which cause RAW filesystem on your hard drive:
Failure of MBR partition table.
Failure of filesystem boot blocks.
Your drive filesystem is initially different, for instance, when the disk was a part of a RAID that used its own filesystem.
A problem with drivers. Your system didn't find a correct driver that could define a disk correctly.
Incorrect or emergency disconnecting of the computer.
Problem with USB ports on a motherboard.
You remove a USB drive or an external hard disk wrong. As a result, a filesystem can be damaged. Sometimes operating system «deceives» a user – you are copying file to a USB drive, a progress bar is moving on, visually it's finishing but the problem is that a system is continuing the copying from a buffer, in a background mode. A buffer is made for copy acceleration, and if a user just pulls out a USB drive in this moment the data may be corrupted. It is better to use a "Safely remove hardware" option.
How to fix RAW filesystem

As reading filesystem error can have multiple reasons, use a complex approach for fast identification and troubleshooting the problem.
First recommended option is a visual inspection of a device and its connectors to find oxidized or broken contacts, damages and other physical faults. In the end of visual inspection carefully inspect the device enclosure because some data storage devices can have a special switch forbidding any actions with the drive.
Use built-in Windows software – chkdsk. There are two ways to launch checking the disk for errors: a graphic interface or a command line. The scan process will start. If everything is fine the original filesystem will be determined. Unfortunately, this way can only work in rare cases. Sometimes it can make everything even worse. So, think carefully before starting chkdsk tool.
To restore original filesystem on a RAW disk without its formatting you can use free console utility TestDisk. Sometimes the tool makes everything even more difficult because it tries to fix a partition table and either it can help to fix a RAW filesystem or it destroys everything completely. So don't use TestDisk if you store very important data on the disk or you are an insufficiently advanced computer user.
The safest way is using data recovery software. You need to download a special software, connect RAW drive and start the scan on the disk. As soon as data will be recovered copy it to another disk. Then format RAW drive to Windows filesystem (FAT, NTFS or ReFS) and when it will be over, copy data back. You can use free data recovery software Recuva or commercial one like https://www.reclaime.com/library/raw-drive-recovery.aspxReclaiMe File Recovery. In some cases, Recuva does not recover the initial folder tree and file names while ReclaiMe has intuitive user interface and restores data in the correct structure – you'll get all original data (a correct folder tree, names, sizes etc.).