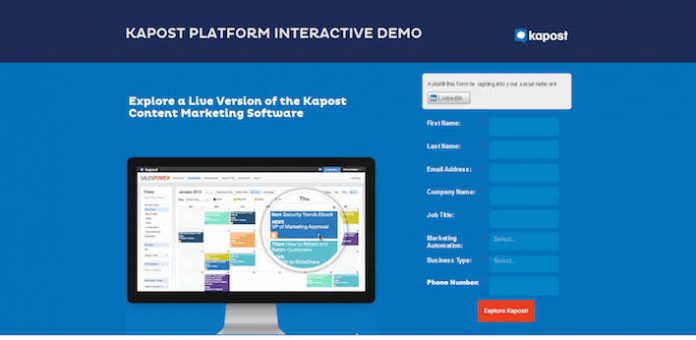 You most likely know about the power of a lead capture page.
It's simple to create, it's lightning-fast, it's mobile-optimized, and it can help you generate leads around the clock.
However, you might not be too familiar with some of the best features that come along with both landing pages and lead capture pages.
Here are some essential features when it comes to lead capture pages, and why you should start utilizing them.
The Almighty Split Test
Would you like to double your leads, sales, or overall business? If you answered yes to that question, then split testing is something you're going to want to look into.
Also referred to as AB split testing, this feature allows you to test two pages (or sometimes more) at the same time so that you can see which page ends up converting the best and getting you the most amount of leads.
The best part about split testing is that it does all of the heavy liftings in the background.
You just need to set up the 2-page variations that you want to test, and then simply send an even amount of traffic to each page.
Just make sure that you send a good amount of traffic to each page before you start jumping to conclusions about a winner, whether that be 250, 500 clicks, one thousand clicks, or even more depending on how much traffic you plan on sending.
Lead Capture Page Pop-Up Forms
This is another great way to capture leads who might be on the way to leaving your lead capture page.
There are multiple ways to make pop-up forms work which include
Trigger events where someone clicks on a link or button.
Time delays where the pop-up will show in a specific amount of time.
Exit intent fires when someone hovers their mouse to the top of the browser and attempts to leave.
The main point here is that you increase your conversions, most likely, by just enabling pop-up forms on your landing page.
One of my favorite ways to use a pop-up form is when someone clicks on a button to download their free gift, and a pop-up form shows up saying that they need to enter in their best email address. This has been tested and proven to convert higher thanks to visitors already making a micro-commitment.
Many of the popular landing page builders come with some type of pop-up form, for example, ClickFunnels, Kartra, Instapage, and even LeadPages.
The latter is a flexible tool that's great at creating lead capture pages along with pop-up forms, plus, LeadPages won't break the bank.
So be on the lookout when it comes to the landing page builder that you use or plan on using because utilizing pop-up forms can be an essential feature.
Countdown Timers
How often do you see a countdown timer on a lead capture page?
It certainly does not happen very often.
However, you do see them when it comes to webinar registration pages (which are also meant to capture leads).
The point I am trying to make here is that countdown timers can work really well if you happen to use them correctly and not just throw up a countdown for no reason what so ever.
Maybe you're planning on testing multiple lead capture pages, or maybe you're even looking to test multiple lead magnets. If that's the case, then there's the possibility that the specific landing page won't be around forever.
In that case, it's a good idea to use a countdown timer.
After all, nothing makes people take action more than when they realize that the opportunity won't be around forever, and countdown timers are a great way to add more FOMO (which is short for fear of missing out).
Last but not least, let's take a look at one more lead capture page essential feature.
Beautiful Lead Capture Page Designs
Lead capture pages are typically easy to put together, but when it comes to color and design? That's a completely different story.
The last thing you want to be focusing on is scrambling to find a landing page designer, but rather instead, you can utilize done for you designs and templates.
While I'm a firm believer in what you write on your landing page is more important than how it looks, having designs and templates already done for you you will save you plenty of time (and even headaches).
So, once again, this is a feature that you should keep on the lookout for when it comes to any type of lead capture page software.
I've created this list in order of importance, so if you'd like to get the most out of your lead capture pages, be sure to start split testing first as that's an activity that can have a huge impact on how many more leads you can get.