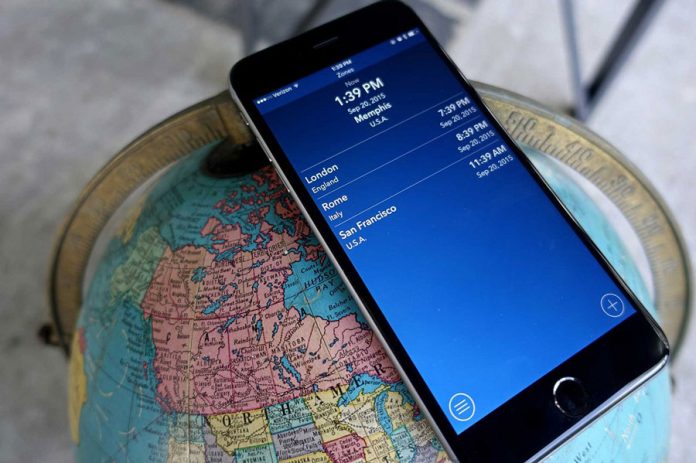 If you are an independent traveler or backpacker, chances are you are not really up to travel agents to manage your travel. Let's admit it, planning a trip independently can be a really daunting task to do. There are certain factors need to tackle such as booking, reserving, language barriers, directions and so on. But the world has been modern. You can eliminate all of the difficulties when you have your smartphone. Here are top travel apps that come in handy on your trips. Check out these handy travel apps so that you will be able to travel with your friends or family without the help of travel agents.
Skyscanner – All-in-One Travel App
Skyscanner is an all-in-one travel app for you since it covers almost everything including the flights, hotels, and car rentals. The app comes in handy when you are about to plan the travel in the last minute. It will help you to search the most viable options via its networks. For instance, you'll be able to find the cheapest flight along with the dates of the flight. You will also be able to pinpoint the date so that you will be noticed when the price changes. If you need suggestion on what flight you'll need to take, Skyscanner can offer you the "Top Deals" from the nearby airports, as well as the complete list of the flight prices. This magnificent app is available for iOS and Android devices.
Uber – Tour with dedicated driver
Since we know about the characteristics of independent travelers, Uber can come in handy when you need dedicated transportation service. Sometimes, you just want to travel around the city without restrictions. You have your own agenda and you might not be able to work with the public transportation services. Uber enters as the solution. It is available in 80 countries in the world. Uber is one of the most renowned ride-sharing apps that you need. When you are out of the city, or abroad, you can't go wrong with Uber app. It will connect you with your personal driver, get the driver nearby your location, also pay using your credit card information. Rather than finding a cab or wait at the bus stop, just bring the transportation to your location right away. Keep in mind that each country has different rules about the online transportation service. It is not available in some cities so you will need to check the service availability first. This app can be obtained from App store and Play Store.
Airbnb – Find the best Accommodation
Airbnb is popularly known for its cheaper offers. The app offers the great deals of the hotels in the location you pinpoint at cheaper prices. Often, we found the prices are cheaper than other providers. The most recent version of the app also comes with Trips, which allows the users to arrange an event with local guides. You will have the privilege to curate the events as you desire. We are currently monitoring the app evolvement. Although it is a basically accommodation niche, we believe that the app will become all-in-one travel solution that allows its users to book the car rental, airline, and more. It is available for iOS and Android Devices.
Hoteltonight – Booking hotel in the last minute
Some flights can be delayed, or you may be simply late to get to the location. Whatever the reason, your only bet is to book the hotel at the last minute. Hotel Tonight is a great service if you are up to last minute deals. You will be able to get the accommodation in under one minute. Not to mention that the customer support is available 24/7. So, rest assured. You will get a room tonight. It is available for iOS and Android App.
XE Currency – Quick Currency converter
XE currency can come in handy when you need to convert the specified currency to other. The app has been popular amongst the Android users. But the iOS users' number is also increasing from year to year. It offers live exchange rates.
TripAdvisor
When it comes to travel, you will find TripAdvisor very helpful to improve your traveling experience. It provides useful information about places, cities, hotels, and more in the form of reviews, videos, opinions, and photos. You can use its Near Me feature to find the great places nearby your location. TripAdvisor has such strong community base. You could join the forum to ask any question and the other users will answer your question in no time. Some locals also join the app and can be your best resources for traveling. This useful app is available for iOS and Android users.
Google Maps
It is a free and incredible app for all kinds of traveler. Google Maps is, without a doubt, the best navigation app in the world. It has been dominating the Maps industry for years. Thanks to the most updates maps version, you will not get lost there. You will be able to locate anything from a restaurant, stations, hotels, barber shops, or any places which are cited on Google Maps. You can even download the maps and use it offline. So you can save some of your network data while using the map. Not to mention that Google Maps allows you to know which street is crowded. You can also reroute your trip when the traffic jam happens. It is available for iOS and Android.
Packpoint – Helps you to make a checklist
The last thing you want is to forget something important to pack. While making checklist can be troublesome for some folks, Packpoint gives the easiness. It makes the checklist for you. PackPoint will gather the data about the weather, dates, and location of your destination. It will also fetch the data from your planned activities, such as dinner, swimming, hiking, cruising, and so on. It will then suggest the items in a great list. This list tells you about the items you could pack based on the activities that you plan for the upcoming holiday. After the list is generated, it is your turn to check it. You can also remove items which you think are not necessary to bring. You can also share the great list with your friend, in case they need it. It is available for iOS and Android devices.
***