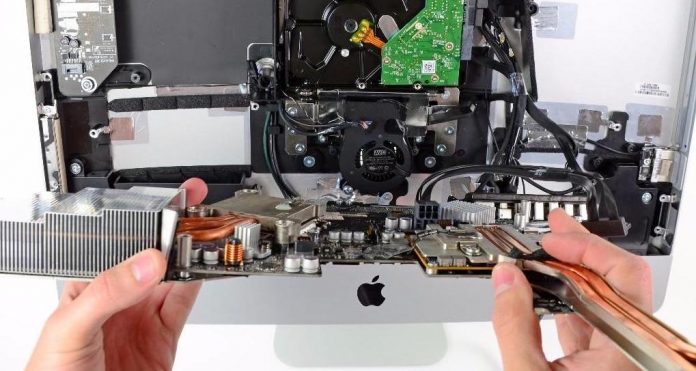 The MacBook is a sleek computer that may run for many years after taking it out of the box. 
Like any other computer, the MacBook is also vulnerable to bugs and slowdowns, among other problems.
Regardless of how smooth and solid processing your MacBook runs, the resistance from irritating bugs, slow-pace, and recurring techy problems comes hard. This problem can be reduced by Best Mac Cleaner.
However, these problems do not nullify some ways of looking for the best repair service. Some of these ways include the following:
When searching for a repair service provider, it is important to go through reviews on sites such as Yelp, BBB (Better Business Bureau), and Google. 
This will offer you a great idea regarding service providers who are within your area. You may also ask friends, co-workers, family, and other experts regarding the MacBook repair service they have used. 
Word-of-mouth is a reliable source of first-hand accounts and information of a reliable service provider.
You have to evaluate the level of professionalism of a MacBook repair professional you wish to hire. 
A good expert can handle logic board repair and software issues you might encounter.
Before hiring an expert, ensure you look at all the successful repairs they have handled before. This may help gauge the level of professionalism to determine whether the professional is qualified to fix your MacBook.
Look at the Support and After-Service
On-site support means that repair services may deliver all the work they had promised, and you can instantly reach them as soon as you book an appointment.
On the other hand, after-service is basically the support an expert offers immediately after completing the job. For instance, the professional will provide you with 24/7 customer service, a guide on using new equipment, and answers to all your questions.
A good MacBook repair service should provide you with warranties and guarantees. A guarantee or warranty is vital once the professional fix your MacBook.
Long-term warranties will guarantee that you have assigned the repair task to the right individual and may tell how confident the service provider is.
It would be best to compare different service providers and their quotes so as to come up with a shortlist of ideal candidates. 
While at it, ensure you avoid service providers who ask for upfront fees or charges per hour.
These days, service providers will charge depending on the kind of issue you have with your MacBook. Mostly, these rates are fixed.
Liability insurance is important for any computer service provider since you will not be accountable if the technician makes a mistake while repairing your machine.
You have to ensure that the technician is duly licensed to provide repair services. If possible, you can also ask the technician to show his or her educational credentials.
Final Say!
Running a MacBook is a hassle-free experience. Rarely, things will go wrong, and you may run your machine for many years without experiencing a lot of hiccups.
Though the MacBook is a complex computer. This means it's not immune to problems that may affect performance, such as network issues and erratic app behaviors. 
When this happens, it's important to consider some of the above ways to get a good MacBook repair service.