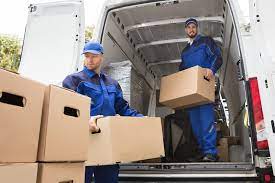 In plain English, a marketing strategy is the game plan you formulate as a business to help you achieve your marketing objectives.
Perhaps the objective is to widen your customer base – for example, adding specialty or college moving services to your catalogue of services. Or to improve your visibility in the local area code you serve (read increase brand awareness).
Whatever the aim, the end goal of every marketing strategy is to improve your bottom line when all is said and done. Marketing results don't just occur fortuitously, you see. You need to target the right crowd with the right content that is potentially beneficial to them, and a clear marketing strategy allows you to do that.
Now, as far as choosing the best marketing strategy for your moving company goes, there are three main strategies you need to pay attention to:
Direct Marketing Strategy
This involves speaking directly to your target customers. It employs tactics such as referral marketing, word-of-mouth marketing, email marketing, and direct sales.
This strategy can especially be powerful when targeting local customers.
This strategy relies on written, video, and audio content to educate, inform, and persuade your audience to choose your moving services.
Includes tactics like SEO, blogging, social media posts, videos, infographics, and printed materials.
Paid Advertisement Strategy
Involves paying for online and/or offline advertising to generate interest in and direct traffic to your business.
Can include tactics like pay-per-click (PPC), social advertisements, signage, TV and print.
Choosing the Right Marketing Strategy
As you probably have noticed, each of these strategies has an online and offline component.
As a moving business, it would be in your best interest to have a mish-mash of all three strategies as they complement each other.
For example, a company website is a must, which needs to be optimized for SEO and updated regularly with fresh content (tactics that fall under content marketing).
You can then boost your business further by incorporating tactics like PPC ads (paid advertising strategy).
On top of it all, you would probably be well served by having a referral program that rewards a customer for every referral they bring in.
In the end, a well-crafted strategy has both online and offline elements. It is incumbent upon you to decide whether you want to focus your energies online or offline depending on where the majority of your profitable customers come from.
If a lot of your customers come from online sources, then it's important to double down on your online tactics, but still make sure to sprinkle in a few offline tactics. Conversely, if most of your customers come from offline sources, then incorporate online tactics to drive potential customers to an offline conversion point.
As a modern moving business, however, online marketing strategies are a must in this day and age given the growing importance of online platforms, a trend that was accelerated during the COVID-19 pandemic.
One would argue online tactics are even more pivotal for small moving companies looking to make headway in their respective markets, whether the business focuses on local or interstate moving services.
To help you gauge more accurately, consider how many of your calls are emanating from online sources – courtesy of the quotation form on your website, for example, or a PPC campaign you've been running, from your social platforms, or probably your Google My Business listing.
At the same time, there are still offline tactics that are still very much applicable for moving companies even in 2021.
For example, branding staff uniforms should be a given, ditto your moving trucks and/or vans.
If you're focusing primarily on local moving services and even more specifically college moving services, printing out fliers for distribution in some campuses around your neck of the woods might also be a good idea that can net a customer or two. Who can then give a referral to a friend or two, provided of course, you're providing a quality experience.
You get the picture, right?