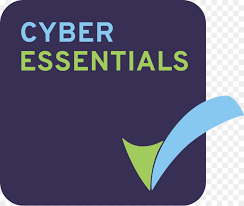 The pandemic has changed and influenced lots of different industries including, healthcare, the economy, travel and also cyber security. After the pandemic and while the pandemic was happening in 2020 there was a massive rise in cybersecurity cases. Here are some more ways cyber essentials have changed after the pandemic…
What do cyber essentials include?
Cyber essentials are usually packages including access to online self-assessment questionnaires, cyber essentials branding for your business, and a certificate that will be valid for a year. There are many companies out there that can help you with your cyber essentials as this isn't something you can do independently. It's worth having cyber essentials for your company because of the benefits that include low-cost, basic cyber security framework, and generally for company security.
How have cyber essentials changed after the pandemic?
There is more pressure for companies to make sure they have the right online security for their employees after Covid-19 because of the rising amount of cyber attacks. More people were ordering online during the pandemic and card details were getting stolen so in a personal and work sense it's important to have a computer and laptop security covered.
How you can improve cyber security within your company
There are some ways you can improve cyber security within your company, including training your staff thoroughly so nobody slips up and makes mistakes. There are options to get your cyber essentials certificate, this is worth it if you're serious about data security and understanding any threats. After so much trouble online and offline during the pandemic, this is something worth investing in. Even if you have a small budget you should put aside some of it for security, and if you don't you could end up losing money.
Where might you be threatened by security problems?
After more and more companies are working remotely down to the pandemic, there are more risks of hacking and cyber security breaches. With employees connecting to all sorts of networks in cafes, coworking spaces, and generally anywhere out of the office, problems can occur. There are some solutions to these problems, such as using the cloud to store important documents and data or using a service to check for malware. However, even if you keep on top of security measures you might not always be safe.
If you often travel for business, this can also be a problem if you are connecting to networks that aren't protected. For those who sometimes work abroad, you should make sure you avoid cafes with random internet WiFi connections as these can easily be hacked into. If you have private client and customer details saved on your computer, you will need to be extra careful.
It is quite clear that the pandemic has affected cyber security and safety online, and it's always important to be aware of any up-to-date security measures you should take for your company. After the pandemic, security online has become more important than ever, especially now people are working from home and co-working spaces more often.